Trump's Syria Move is About 2020: He Wants to 'Say He Defeated ISIS, Facts be Damned,' Says National Security Expert
Max Hoffman, associate director of national security and international policy at the Center for American Progress, told Newsweek that President Donald Trump's decision to pull back U.S. troops in Syria has less to do with his conflicts of interests in Turkey -- and more to do with getting elected.
Trump shocked national security circles, Republican leaders in Congress and allies abroad when he announced the withdrawal Monday morning. Without a plan in place, the president flip-flopped on U.S. foreign policy in Syria once again -- seemingly abandoning Kurdish forces to a pending Turkish incursion into the region.
The move called into question Trump's conflicts of interest in Istanbul, which include Trump Towers and a major shopping complex with shoe outlets, cafes and a grocery store. But Hoffman, who worked on disarmament and security issues for the United Nations and the U.S. House of Representatives Armed Services Committee, said the Syria decision is "more basic" than that.
"Trump cares more about his reelection campaign back home," Hoffman said, "He wants to be able to say he defeated ISIS and brought the boys home, facts be damned."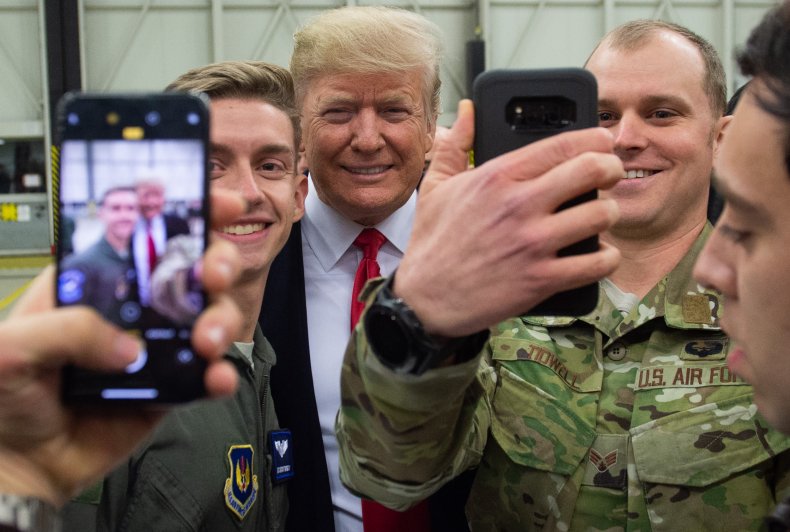 Hoffman added there's a chance Trump backtracks, like he did last December when he also announced without warning the withdrawal of U.S. troops from Syria in a tweet that went against the advice of his generals.
"We have won against ISIS," Trump declared on Twitter at the time, adding, "Our boys, our young women, our men — they're all coming back, and they're coming back now."
Fox hosts, former state department officials and Republican leaders like Senators Lindsey Graham and Marco Rubio have decried the "dangerous" act of abandoning the Kurds while simultaneously leaving the region more susceptible to ISIS resurgence.
"Trump has taken a lot of political flack, including from the right," Hoffman said, adding that seems to be what the president cares about most.
"He may backpedal again, like he did in December, but he's already so shredded U.S. credibility that it's hard to imagine why any of our partners would trust us moving forward," he said.
Hoffman added that, while they're not as relevant in this case, Trump's "fundamental conflicts of interests" with Turkey have surfaced in other moments of his dramatic tenure as commander in chief. When former national security adviser Michael Flynn admitted to providing false information to the Justice Department about work he did involving Turkish business dealings -- while advising Trump during his 2016 campaign -- that was one of those moments.
But from photo opportunities in North Korea to when Trump tore up the nuclear deal with Iran with no plan for what followed, it's clear he makes decisions abroad with optics at home in mind, according to Hoffman.
"The president has shown on a range of foreign policy efforts that he thinks of these things primarily in terms of optics and political calculus back home," Hoffman said. "The difference, in this case, is the Turks really are going to go in."
The fallout from the Turkish military incursion depends on how much of Syria they try to take, according to Hoffman. But the range of long-term threats it poses to security in the region includes violence, subsequent refugee outflows, removing pressure from ISIS and leaving Kurdish fighters once loyal to the campaign against ISIS exposed to foreign military threats.
In 2003, George W. Bush delivered a speech from aboard the aircraft carrier USS Abraham Lincoln. The "United States and our allies have prevailed," he said at the time. But as the war in Iraq continued for several years thereafter, Bush's unfounded claims of victory became known as the "Mission Accomplished" speech.
Both presidents "were both declaring victory to score domestic political points while willfully ignoring the realities on the ground in the war zone," Hoffman said.