Donald Trump: 'So Many Lives Ruined' in Mueller Probe Because of Sessions
President Donald Trump tweeted his continued frustration with Attorney General Jeff Sessions's decision to recuse himself from any investigation into Russia's role in the 2016 election.
"The Russian Witch Hunt Hoax continues, all because Jeff Sessions didn't tell me he was going to recuse himself," Trump wrote Tuesday. "I would have quickly picked someone else. So much time and money wasted, so many lives ruined...and Sessions knew better than most there was No Collusion!"
Sessions recused himself in March 2017 from holding any role in investigations into whether Russia meddled with the 2016 presidential election after his previously unreported contacts with the Russian ambassador to the U.S. were disclosed. Trump has been a vocal critic of Sessions since he decided to recuse himself, including last week when Trump tweeted a quote from Joseph diGenova, a former U.S. Attorney and frequent Fox News guest.
"The recusal of Jeff Sessions was an unforced betrayal of the President of the United States," the tweet said.
Rudy Giuliani, President Donald Trump's lawyer, told HuffPost last week he would have considered recusing himself the way Sessions did if he was in the same situation. "I would have considered it," he said. "Sure."
Giuliani also said while Trump could fire Sessions, he shouldn't, citing what he perceives as the president's improving public perception."He could, but he shouldn't," he said. "Things are moving in his direction...If you fire somebody, even though it's legitimate, you're just going to raise a lot of questions."
Giuliani also told HuffPost the Mueller probe has not found anything to link Trump's 2016 campaign with Russia and that he thinks the investigation will be ending soon.
"I believe it's going to be over by, I hope, September," he said.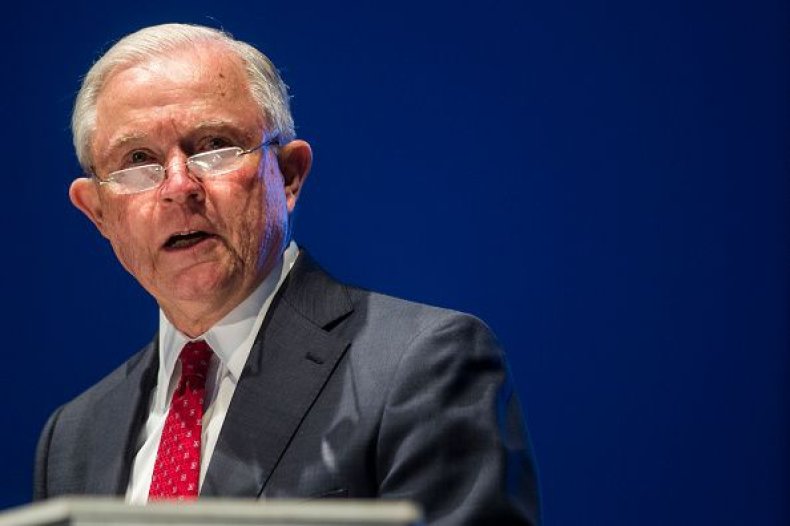 Sessions addressed some of the president's complaints about him in an interview with Time in March. "He does get frustrated," Sessions said. "He's trying to run this country, and he's got to spend his time dealing with certain issues."
He added, "Congress passes a law, judges follow the law, and nobody's above the law, including the judges, and including the president."