Trump Takes Credit for ABC's Decision to Remove Union Leader newspaper From GOP Debate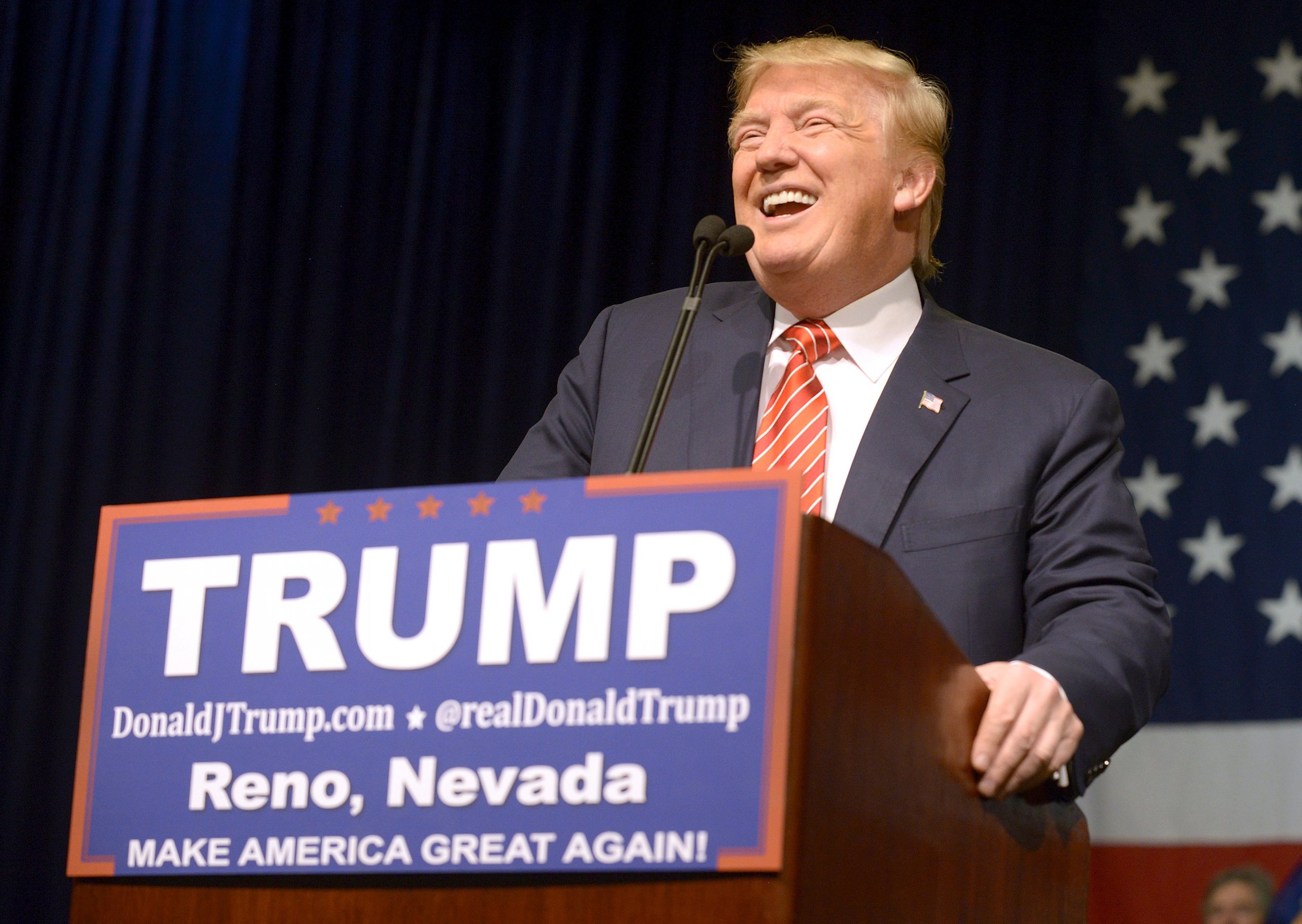 In a series of tweets on Sunday, Republican front-runner Donald Trump took credit for ABC News's decision to cut the New Hampshire Union Leader newspaper from the sponsor list for the February 6 GOP debate.
ABC and the Union Leader, New Hampshire's leading conservative paper, planned to co-brand the debate next month on the campus of Saint Anselm College in Manchester, New Hampshire. But over the weekend, the network moved to sever ties with the publication, following an editorial disparaging GOP front-runner Trump and an endorsement for New Jersey Governor Chris Christie.
Trump took credit for the move, saying, "I said it should not be allowed and ABC agreed." He said the newspaper has lost "all credibility" under publisher Joseph McQuaid.
In an editorial last month, McQuaid called Trump a "crude blowhard with no clear political philosophy" and compared him to the adult version of bully "Biff Tannen" from the Back to the Future movies.
ABC's announcement Sunday came shortly after a similar decision last month in the Democratic debate. The network cut WMUR-TV, a popular local station, from the sponsor list after a labor dispute erupted between the company's owners and its employees.
In a response, McQuaid criticized the network, saying, "We consider ABC's actions to be spineless. Between bowing to the DNC and Trump, ABC is more concerned about appeasing the parties and candidates than informing voters."
ABC News Vice President Robin Sproul said the war of words with Trump and the endorsement created too much distraction from the debate.
The first official test of the election season will be at the Iowa caucuses on February 1. Meanwhile, GOP candidates will face off in two debates, the first in South Carolina on Thursday and then in Iowa on January 28.
The February 6 debate is the only time the Republicans will face off in New Hampshire.