Trump Takes Wind Farm Challenge to U.K. Supreme Court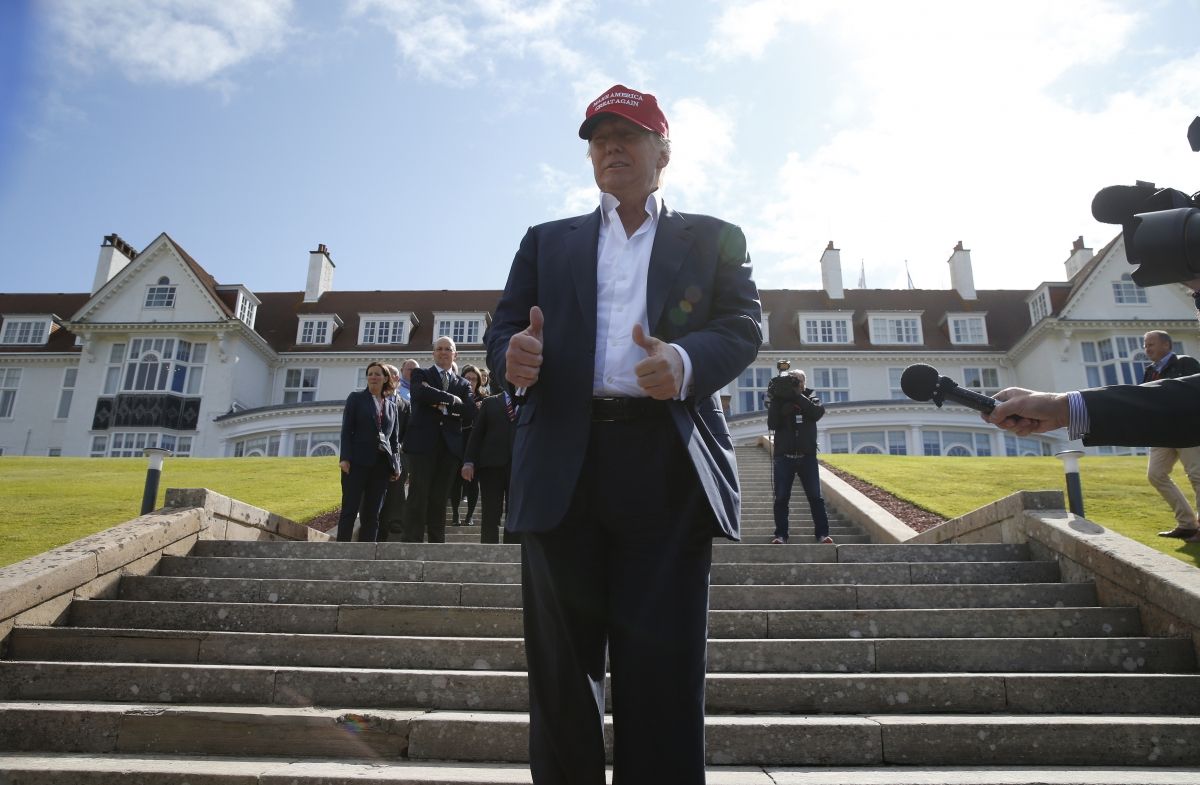 Donald Trump is taking his campaign against wind farms in Scotland to the U.K. Supreme Court, The Guardian newspaper reports.
The billionaire property developer and U.S. presidential contender is pouring more money into his case to prevent offshore turbines being built within sight of his Menie golf resort in Aberdeenshire. The Trump Organization has already pledged to spend millions of pounds blocking wind energy in Scotland, according to The Guardian, although the exact cost of his legal fees in unclear.
Trump bought the Menie estate in 2006 and built a golf resort on the protected coastal dunes. At the time, Trump said he would build "the greatest golf course in the world," and many business leaders, including the Scottish Chambers of Commerce and the Confederation of British Industry, backed his plans. However, groups such as Scottish Natural Heritage and the Scottish Royal Society for the Protection of Birds were unhappy about building part of the course on the sensitive sand dunes.
Trump contends that the Scottish government's decision in 2013 to allow 11 turbines to be built off the Aberdeenshire coast will bring a "monstrous" blight to the coastal landscape.
At a press conference in June during which he vowed to continues his fight against the structures, Trump said, "Wind farms are littering Scotland, they are destroying the magnificent landscape of Scotland."
He has threatened to take his lawsuit to European courts if he loses in the Supreme Court, the U.K.'s final court of appeal. He has already lost all his challenges in the Scottish courts.
Trump is not expected to appear in person at the court in London, as his attention will be focused on the U.S. 2016 presidential race, in which he has emerged as a Republican front-runner.