Secretary of State Rex Tillerson appeared Friday to undercut President Donald Trump's expected meeting with North Korean leader Kim Jong Un, stressing that only "talks" rather than "negotiations" would take place when the two men sit down sometime in the coming months.
Related: North Korea's Kim Jong Un joked about his bad image abroad, South Korean officials say
Tillerson, who has clashed with Trump and seen his own work on North Korea publicly admonished by the president, did not clarify his distinction between talks and negotiations when speaking with the Associated Press.
The former ExxonMobil chief did explain that Trump had been open to the idea of meeting with Kim "for some time."
"In the president's judgment, that time has arrived now," Tillerson said while speaking with reporters in Djibouti during his trip to Africa.
The top U.S. diplomat detailed how South Korea's talks with Kim, who has traded threats of war with Trump for months, led to a possible meeting with Trump. Tillerson said South Korea's delegation headed to Washington and explained that the meeting "was the most forward-leaning report that we've had, in terms of Kim Jong Un's not just willingness but his strong desire for talks."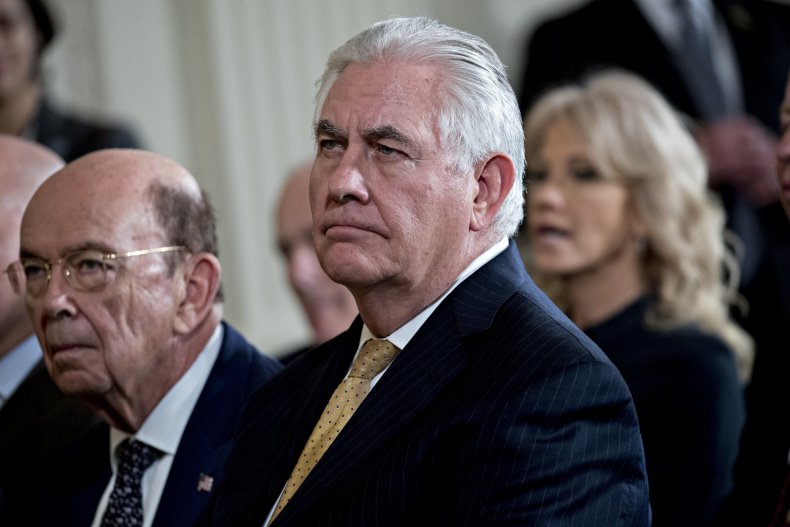 Trump, according to Tillerson, made the decision on his own to meet with Kim and that a location and time for the meeting would be the next steps in the process.
"This is something he's had on his mind for quite some time," Tillerson said. "So now I think it's a question of agreeing on the timing of that first meeting between the two of them and a location, and that will take some weeks before we get all that worked out."
Despite Tillerson's apparent downplaying of the potential encounter, Trump quickly pounced Thursday night and explained some of the negotiated arrangements that led to a deal for the historic meeting.
"Kim Jong Un talked about denuclearization with the South Korean Representatives, not just a freeze. Also, no missile testing by North Korea during this period of time. Great progress being made but sanctions will remain until an agreement is reached. Meeting being planned! " the president tweeted.
Trump's eagerness to play up Kim's willingness to meet stood in stark contrast to what he claimed to tell Tillerson in October. The secretary of state was working to keep diplomatic channels open with Pyongyang, but Trump continued to bash Kim with the nickname "rocket man."
"I told Rex Tillerson, our wonderful Secretary of State, that he is wasting his time trying to negotiate with Little Rocket Man...," Trump tweeted October 1.