Before Trump Was President, He Tape-Recorded Conversations, Former Employees Say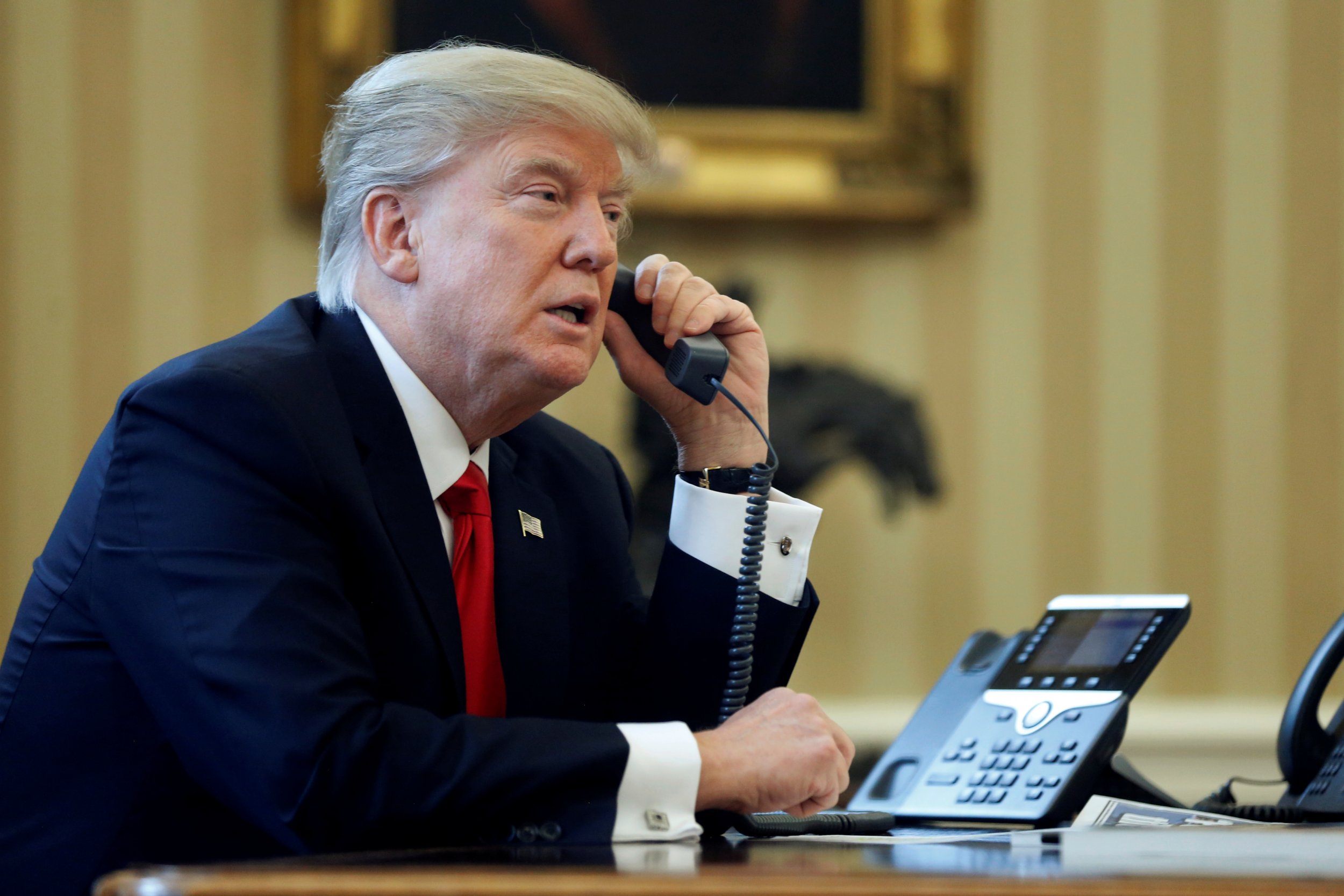 If President Donald Trump did, indeed, tape his conversations with now-fired FBI Director James Comey, it might not have been the first time.
Sources have come forward to claim Trump recorded his interactions before taking office, with at least three former employees telling The Wall Street Journal they saw the tycoon use a device to tape conversations at Trump Tower in New York City. That article follows a June 2016 report from BuzzFeed featuring four ex-workers claiming Trump listened in on calls at his Florida resort, Mar-a-Lago, in the mid-2000s.
The reports may describe actions that happened months and even years ago, but they've taken on new relevance in the wake of Trump's decision to terminate Comey—the circumstances of which remain unclear. Trump initially said he fired Comey at the recommendation of Attorney General Jeff Sessions and Deputy Attorney General Rod Rosenstein, who chastised Comey for what they said was his mishandling of the investigation into Hillary Clinton's use of a private email server while secretary of state. Later, the president told reporters he had planned to terminate the director anyway. Comey had been investigating the Trump campaign for any possible ties to Russia.
Trump sparked the tape debate on Friday when he tweeted: "James Comey better hope that there are no 'tapes' of our conversations before he starts leaking to the press!" The president later told Fox News's Jeanine Pirro he "can't talk about" the alleged recordings.
Rumors of Trump tapes are nothing new.
An anonymous source told the Journal that the mogul "recorded virtually everything in the office," even though Trump attorney Michael Cohen said he'd "never seen a recording device attached to his phone, nor am I aware of any occasion where he taped a conversation."
The BuzzFeed article cites four employees who said Trump had a switchboard of sorts in his bedroom at Mar-a-Lago that he occasionally used to eavesdrop a decade ago. However, two other sources disputed these claims.
Meanwhile, both the Journal and The Washington Post published anecdotes from reporters who said that, when they interviewed Trump, he mentioned that he was recording them.
As Politifact reported, presidents are generally allowed to tape conversations in the White House, given that Washington, D.C., requires only one party to consent to such a recording for it to be legal. A number of Trump's predecessors have recorded in their offices, including Franklin Roosevelt, John F. Kennedy and Lyndon B. Johnson.
Another serial taper was, of course, Richard Nixon, who resigned in the wake of the Watergate scandal. His tapes revealed he'd tried to cover up a break-in at the Democratic National Committee's headquarters.
The mounting comparisons to Nixon have worried some Republican politicians and pundits.
"The lesson for presidents since Nixon was, do not tape your Oval Office conversations," Timothy Naftali, a New York University professor who was the first federal director of the Richard Nixon Presidential Library, told the Associated Press. "It can only get you in trouble."