Trump Is Mueller's 'Primary Target,' And Flynn Coordination Is A 'Scandal,' Legal Expert Says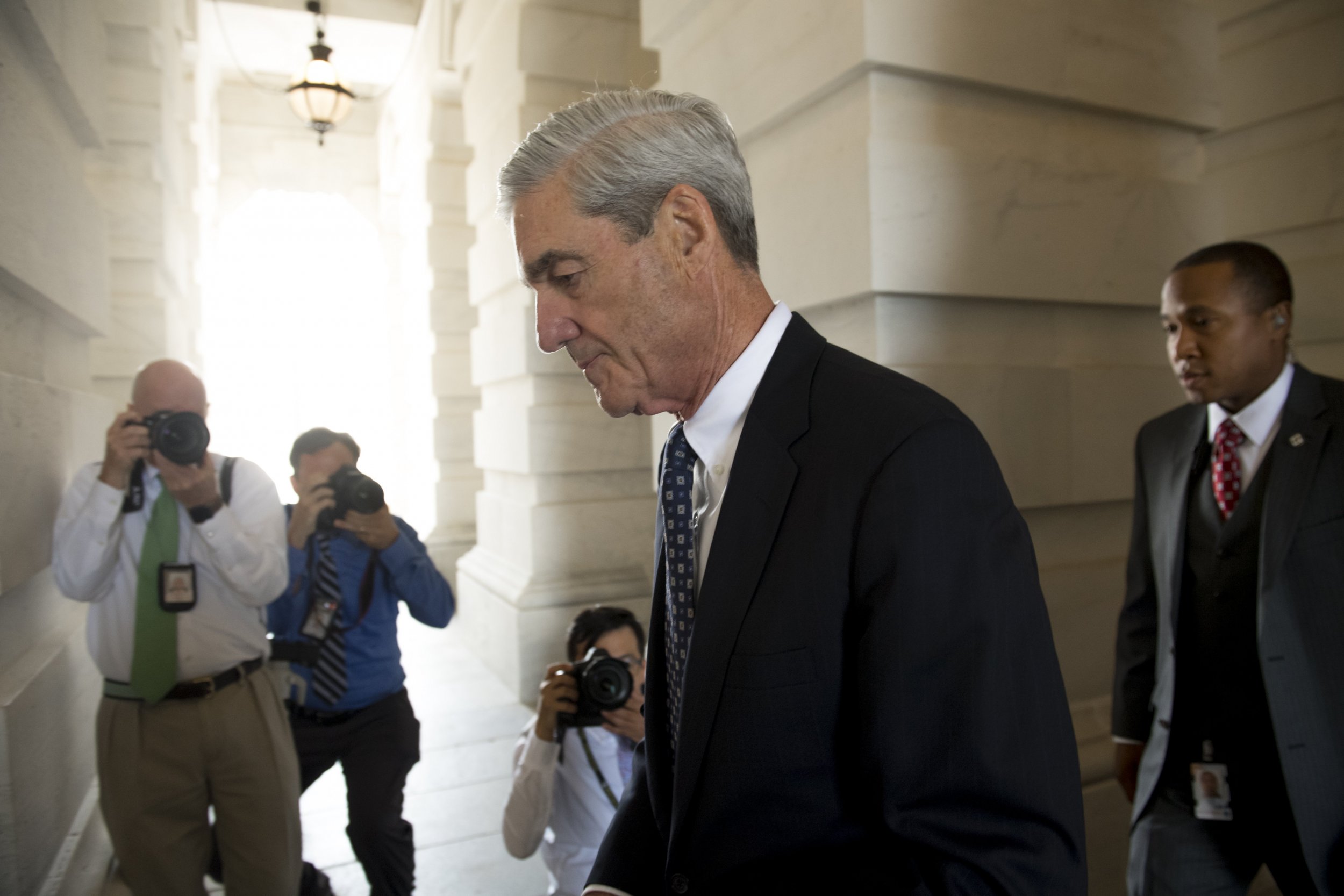 The information-sharing deal between President Donald Trump's legal team and that of former national security adviser Mike Flynn has been a "scandal," as well "ethically dubious" and could be construed as form of "witness tampering," according to a top legal expert.
University of New Hampshire professor and attorney Seth Abramson shared his opinions in a 30-tweet thread posted Thursday night on a possibly nefarious deal between the two legal camps and provided greater insight and context into what he believes has gone on.
Abramson broke down The New York Times explosive report of how Flynn's attorneys informed the president's lawyers they could no longer discuss Special Counsel Robert Mueller's probe. The report asserted such a breakaway could be a sign that Flynn is "cooperating with prosecutors or negotiating a deal."
The president, himself, could also be Mueller's "primary target."
Both Trump and Flynn were possibly legally exposed as far back as February by legal experts as both could be seen as "witnesses" or "suspects" in a federal criminal probe, according to Abramson.
Trump was also possibly further exposed when he spoke to Flynn in April, well after Flynn had left the White House, and reportedly told him to "stay strong." Following that call, Flynn then failed to give documents to congressional investigators. That key moment alone, according to Abramson, could be "evidence of criminal witness tampering."
Furthermore, the split between Trump and Flynn's legal teams may be a sign that whatever possible deal each side had previously — with such a deal heavily favoring Trump — it now may be in Flynn's best interests to break away.
And Abramson pointed out that Flynn and Trump's "interests" may have diverged, which could lead one of the president's top and most trusted former campaign officials to consider working with Mueller even more.
The former three-star general Flynn, who resigned from his White House post in February after he misinformed Vice President Mike Pence about his meeting with a Russian ambassador, was a key figure throughout Trump's successful campaign last year and led cheers of "lock her up" in reference to Democrat Hillary Clinton.
But Flynn, as well as his son Mike Jr., have come under investigation for failing to properly disclose lobbying work at the behest of foreign governments under the firm, The Flynn Intel Group.
Earlier this week, a former partner of Flynn's was named as a possible witness before a Mueller grand jury and could face questions about Flynn's firm's work for Turkey, according to NBC News.