Teen political activists using the video-sharing app TikTok have encouraged others to leave one-star reviews on the Apple and Android download centers for the Official Trump 2020 App. The app allows U.S. President Donald Trump to directly connect with supporters during his re-election campaign.
As of July 9, the TikTok campaign has garnered over 200,000 negative reviews for the app on the Apple App Store and over 40,000 negative reviews on Android's Play Store, leaving it with an overall ranking of just 1.2 stars out of five on Apple's App Store and 1.1 stars out of five on Android's Play Store.
One of the Apple reviews states, "This app made my phone literally start on fire. It combusted and then proceeded to reek of fascism and racism?"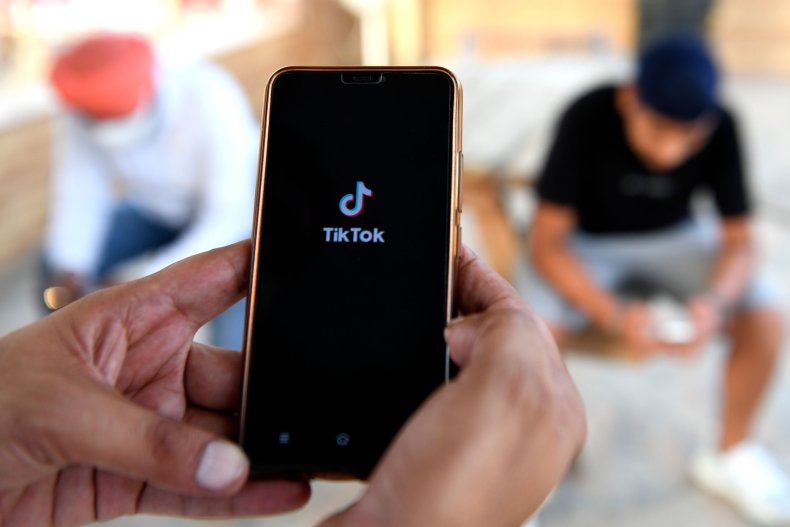 While the teens have successfully brought down the store ratings, they have also helped make the app one of the most downloaded since Apple requires users to download the app onto their devices before they can leave a review.
Android and Apple both depend on rankings to help boost an app's search ranking, making them easier for other users to find and download. Users also depend on rankings to help them decide whether to trust the programs.
In 2013, Apple's App Store increased the importance of user reviews, boosting the visibility of higher-ranked apps and decreasing that of lower-ranked apps. The mobile marketing firm Fiksu noted that after 2013, apps with an average of 3-stars or lower appeared less often among the top-ranked apps than those with an average of 4-stars or higher did.
Contrary to claims made by teens involved in the TikTok campaign against Trump's app, consistently low rankings aren't enough to get an app removed from Android or Apple's download centers—an app must violate either network's terms of service in order to get the boot.
On July 8, Donald Trump's re-election campaign dismissed and mocked TikTok users and K-pop fans who took credit for lower than expected turnout at his June rally in Oklahoma.
Though TikTok users encouraged one another to reserve arena spots with no intention of showing up, Tim Murtaugh, communications director for Trump's campaign, told Newsweek, "Registering for a rally means you've RSVPed with a cell phone number and we constantly weed out bogus numbers. These phony ticket requests never factor into our thinking."
Only 6,200 people showed up to Trump's Tulsa rally even though the facility where it was held could have hosted up to 19,000.
The graphic below, provided by Statista, shows the countries where TikTok has been downloaded the most. It is based on app download figures as of June 30 this year.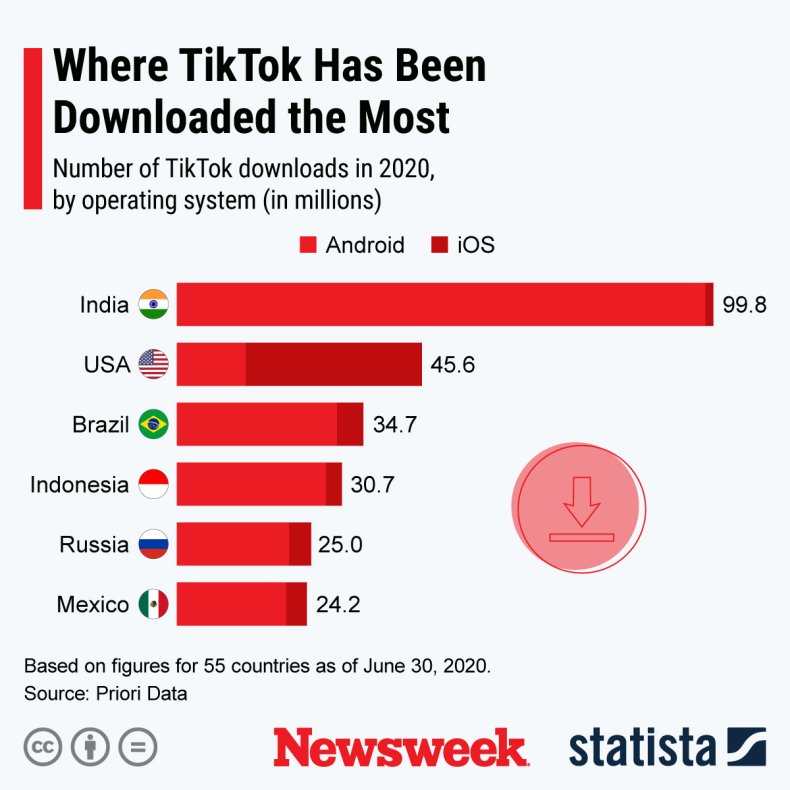 Update 7/10/20: This article was updated to include an infographic.