Donald Trump's Tax Cuts Hand Banks $28.8 Billion: 'Hardworking Americans...Are Still Getting Next to Nothing'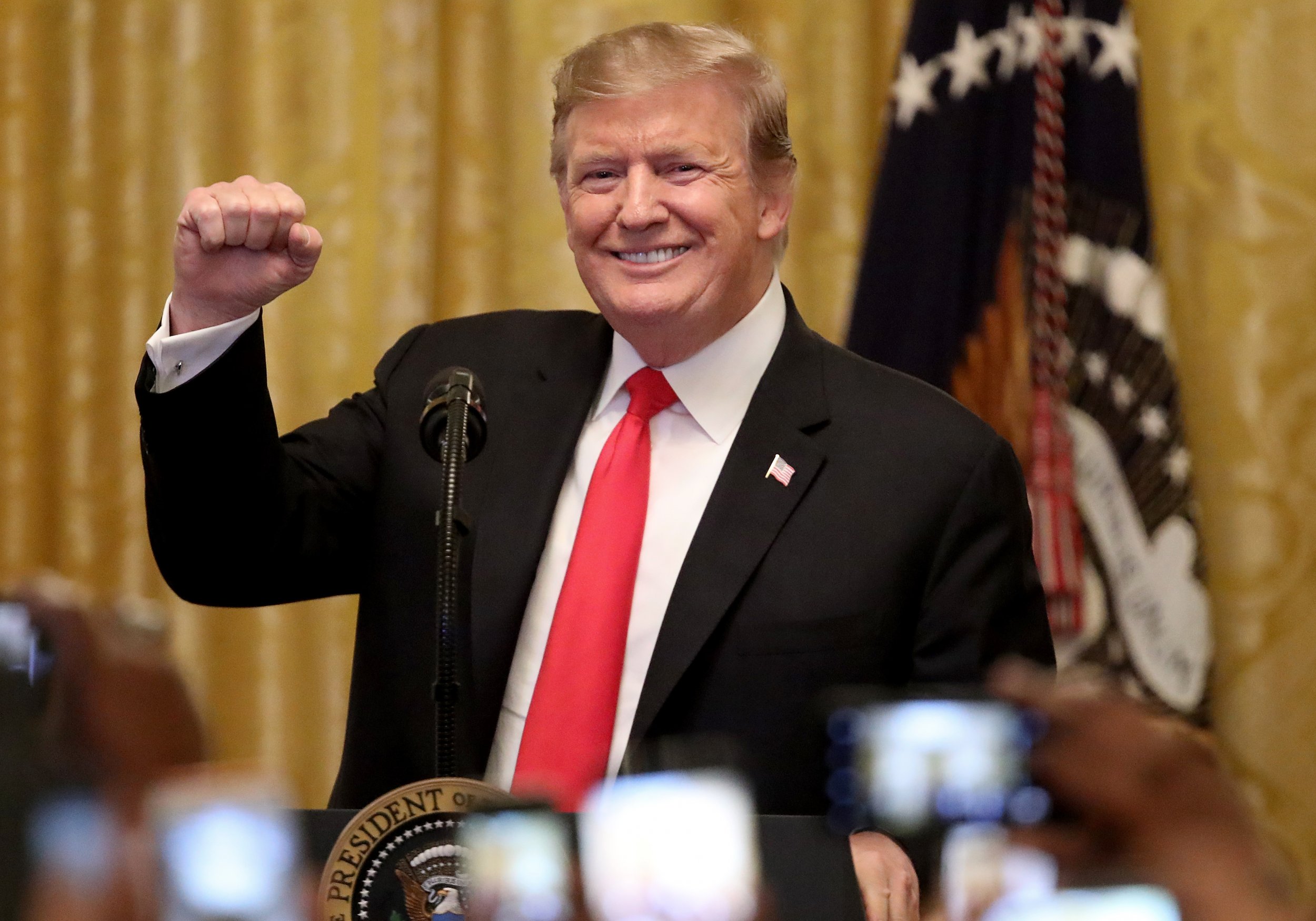 America's big banks took $28.8 billion more in profit during 2018 thanks to President Donald Trump's tax cuts, according to new data.
At the same time, ordinary Americans who expected to be better off are receiving smaller tax refunds from the IRS in the wake of Trump's reforms.
The Federal Deposit Insurance Corporation (FDIC) said on Thursday that net income for the banking industry hit $236.7 billion during the year, a 44.1 percent rise.
Without Trump's massive pack of tax cuts, which passed Congress at the end of 2017, the FDIC said net income would have been $207.9 billion.
FDIC Chairman Jelena McWilliams said that stronger banking revenues, the "current economic expansion [which] is the second-longest on record," and lower taxes drove profits up.
The Tax Cuts and Jobs Act 2017, worth $1.5 trillion, slashed taxes across the board. It reduced corporation tax to a flat rate of 21 percent, down from higher rates of 35 percent, 34 percent and 25 percent, depending on the size of a company's taxable income.
Pitched as a stimulus package that would be self-funding by spurring economic activity, the tax cuts have so far reduced Treasury revenues, widened America's deficit and added more to the now $22 trillion national debt.
When Trump was elected in 2016, the size of the deficit measured as a portion of GDP was 3.2 percent, according to Congressional Budget Office (CBO) data.
By the end of 2018, it had increased to 3.9 percent, despite a period of strong economic growth.
And it is forecast to hit 4.2 percent in 2019 as the Treasury borrows more to cover the income lost through Trump's tax cuts.
Dennis Kelleher, president and CEO of Better Markets, a campaign group for financial reform and tighter regulation, called on banks to lift savers in the form of better interest rates.
He told Politico that a slice of bank profits "were from the Trump tax cuts, which they didn't pass along to tens of millions of hardworking Americans, who are still getting next to nothing on their savings accounts."
IRS figures also showed that Trump's tax cuts were not necessarily filtering down to the average American, with some facing higher-than-expected tax bills.
Data released on February 14 revealed that the average tax refund was down 8.7 percent from the previous year: from $2,135 to $1,949.
Moreover, while 13.5 million tax refunds had been issued at this stage last year, the number has dropped to 11.4 million this year—a 16 percent decline.