Trump Weighs Bypassing Congress to Give Ultra-Wealthy $100 Billion in Tax Cuts
President Donald Trump is weighing an option to bypass Congress and use his executive power to extend another $100 billion in tax cuts to the ultra-wealthy, according to a New York Times report.
The Trump administration would attempt to cut capital gains taxes through a legally dubious process that would allow the Treasury Department to change the definition of the word "cost" for taxpayers. Under the new definition, taxpayers would be allowed to adjust the original cost of an asset, such as a home or stock share, to the rate of inflation when selling it.
The difference between what an asset cost and what it sold for is currently taxed at about 20 percent. If an individual purchased a house for $10,000 in 1970 and sold it for $100,000 in 2018, the individual's $90,000 profit would be taxed. Under the proposed plan, the original $10,000 would be adjusted to about $63,000 for inflation and the owner would be taxed only on a $37,000 profit.
At a G-20 summit meeting this month in Argentina, Treasury Secretary Steve Mnuchin told the Times that if the Trump administration "can't get [it] done through a legislation process, we will look at what tools at Treasury we have to do it on our own and we'll consider that."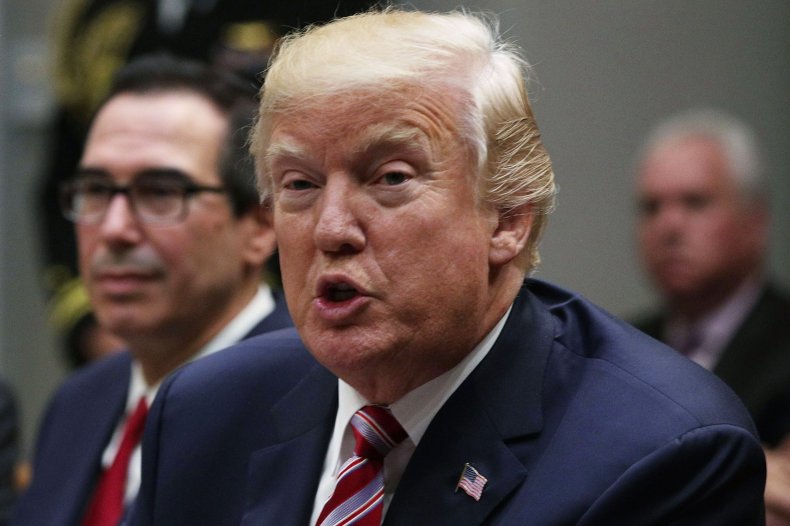 The George H.W. Bush administration briefly considered this move in 1992 before deciding it was illegal, and that the Treasury Department did not have the authority to change the definition. It's likely that if the White House were to pursue this change it would face legal challenges. Still, Trump's top economic adviser, Larry Kudlow, has long fought for the change.
Mnuchin is "clearly usurping authority here. In other administrations, the White House counsel and the Justice Department would be up in arms," tweeted Larry Summers, President Bill Clinton's treasury secretary and top economic adviser to President Barack Obama. The principal beneficiaries, he continued, "would include those like President Donald Trump and his friends who invest in real estate and other tax shelters involving leverage that are held dominantly by the very rich."
Indexing capital gains taxes to inflation would aide the very rich, according to a Wharton study. More than 86 percent of the gains would go to the top 1 percent of Americans. Nearly 98 percent of gains would go to the top 5 percent of Americans. After passing a $1.5 trillion tax cut that didn't help the middle class as much as promised (80 percent of benefits went to the top 1 percent) the change could present a political blow for Trump and the Republicans.
"Donald Trump wants to go around Congress and hand $100 billion to his rich buddies on top of $1.5 trillion he gave away to billionaires and big corporations last year," tweeted Senator Elizabeth Warren. "DC works great if you're rich and powerful. How about a government that works for everyone?"
Trump Weighs Bypassing Congress to Give Ultra-Wealthy $100 Billion in Tax Cuts | U.S.