Trump's Tax Cut Would Be Smaller Than Obama's, Analysis Says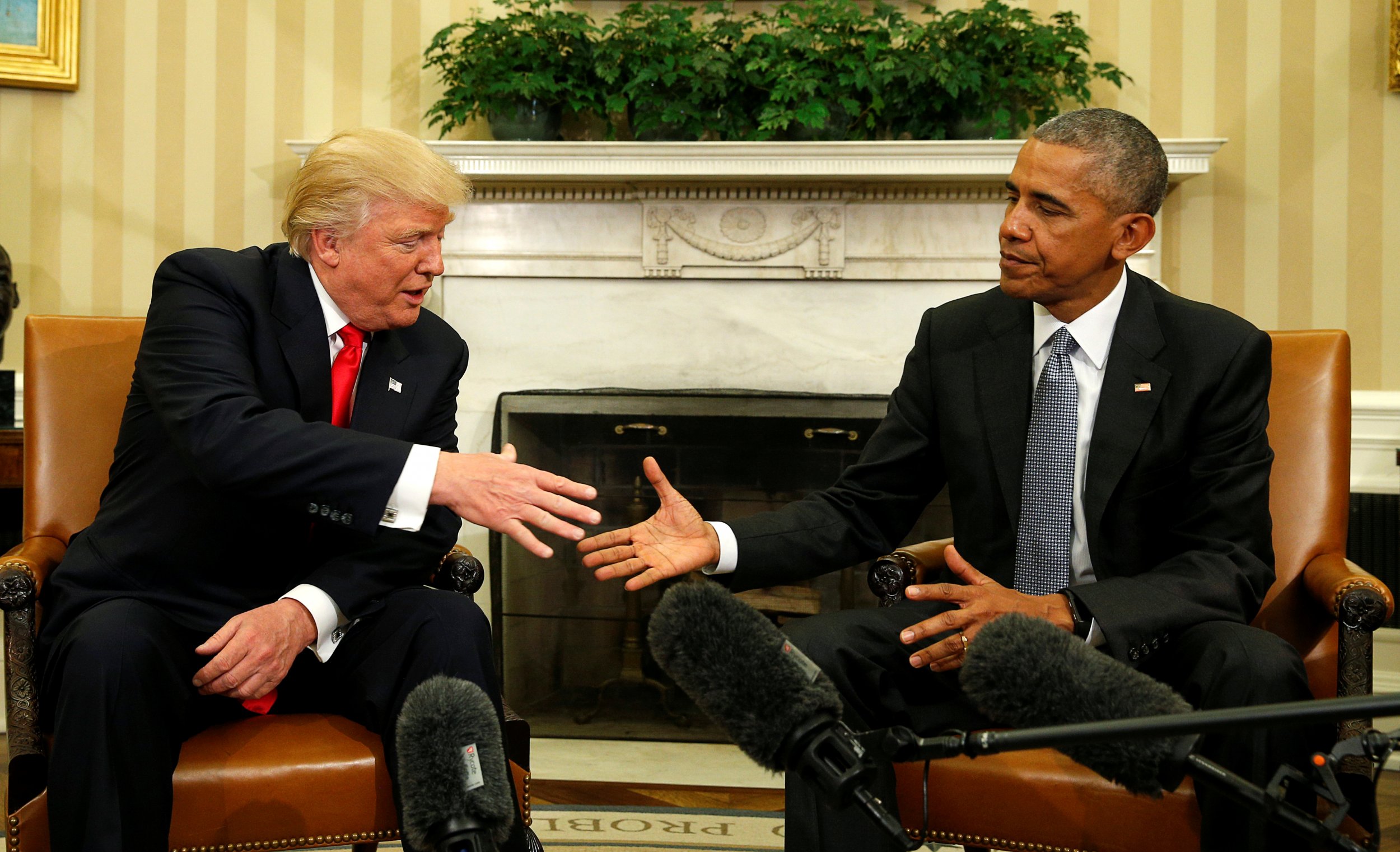 President Donald Trump wants his base to believe that his proposed tax cut is "the biggest ever in the history of this country," and that his predecessor, President Obama, only raised taxes over his two terms in office. None of that is true.
President Obama's "American Taxpayer Relief Act," signed in 2013, cemented a tax cut nearly two times larger than what Trump is proposing.
Trump boasted about his tax cuts being the largest ever at least four times between May and October. Both White House Press Secretary Sarah Huckabee Sanders and Chief of Staff John Kelly have repeated the dishonest talking point.
Trump's proposal would save Americans a maximum of $190 billion, according to a new analysis from the nonpartisan Committee for a Responsible Federal Budget. That sounds like a lot, but it's equivalent to about one percent of gross domestic product, the leading measure of our nation's economic output. By that measure, Trump's cut would be the eighth largest since 1918. Obama's 2013 cut, at 1.8 percent of GDP, was the fourth largest over that period. It saved American taxpayers $321 billion per year.
The three largest tax cuts as a percentage of GDP were signed by Presidents Ronald Reagan, Franklin Delano Roosevelt and Harry Truman.
Of course, Trump's proposed cuts are only an outline, with details to be filled in by Congress, where Republicans will release their tax reform plan on Thursday. It is expected to call for lower tax cuts than the president seeks, but that hasn't prevented Trump from repeating the misinformation.
"The Republican House members are working hard (and late) toward the Massive Tax Cuts that they know you deserve," Trump tweeted Wednesday night, writing, "These will be biggest ever!"
The White House did not respond to a request for comment. In prior reports, officials have said the "biggest cut" claim relates only to the proposed cut in the corporate tax rate to 20 percent. But the president himself has not been as specific.