Trump's Tax Cuts Benefit Rich Americans, Not Middle-Class Families, Voters Say by 2-1 Margin in Republican Poll
An overwhelming majority of voters believe that President Donald Trump's tax cuts benefit the wealthy instead of average Americans, found an internal poll commissioned by the Republican National Committee, first obtained by Bloomberg News.
The survey found that 61 percent of all respondents thought the tax cuts benefited "large corporations and rich Americans" over "middle-class families." Just 30 percent said the reverse.
Independent voters agreed that the tax plan helped the rich over middle-class Americans by a margin of 36 points, while Republicans believed that the plan was helping average Americans over the wealthy by a 38-point margin.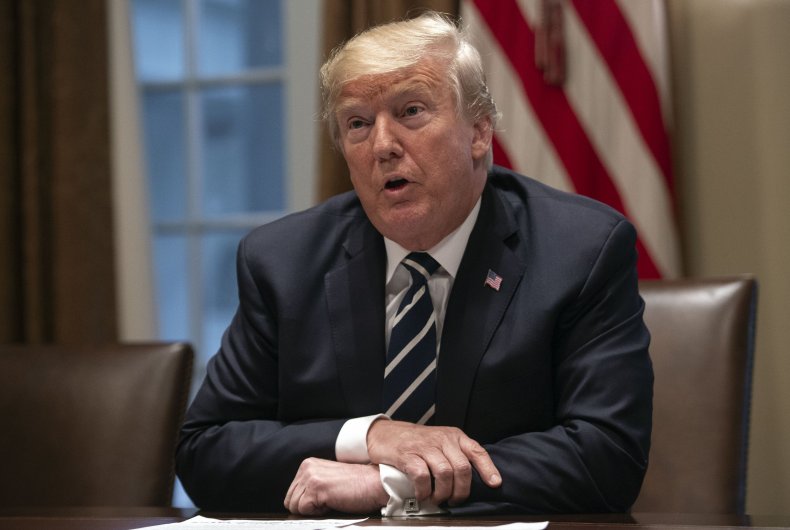 The poll, which was completed in early September by the Republican company Public Opinion Strategies, found that 44 percent of Americans were in favor of the tax reform overall while 45 percent opposed it.
"Voters are evenly divided on the Tax Cuts and Jobs Act," the internal report said. "But, we've lost the messaging battle on the issue."
Pollsters explained that Americans believed the tax cuts would eventually lead to Social Security and Medicare cuts. "Most voters believe that the GOP wants to cut back on these programs in order to provide tax breaks for corporations and the wealthy," it said.
Republican messaging around tax cuts missed their mark, it concluded, because of "a fairly disciplined Democrat attack against the recent tax cuts."
The Republican-led tax plan, passed late last year, reduced corporate tax rates from 35 percent to 21 percent permanently and slashed some individual rates until 2025.
The $1.5 trillion cut, however, has so far disproportionately benefited the country's richest citizens. In 2025, a quarter of tax benefits will go to the wealthiest 1 percent of Americans, and 66 percent will go to the top 20 percent of earners, according to the Urban-Brookings Tax Policy Center.
President Trump repeatedly told voters that they would see the benefits of decreased corporate tax rates in their paychecks. But an analysis by the Economic Policy Institute (EPI) found that compensation for top executives grew by 17.6 percent in 2017. Real average hourly earnings for workers, meanwhile, remained relatively stagnant.
Since the tax plan passed, the study found, companies spent 37 times more money on stock buybacks than on bonuses or increased wages for workers.
Still, Republicans are calling for more tax cuts. Next week they will hold a House vote on what they're calling "Tax Cuts 2.0." The plan hopes to make individual cuts, which are set to expire in seven years, permanent.
While the proposal has little chance of passing the Senate, Republicans are hoping that it will give them the chance to re-message their plan and remind voters of the booming economy ahead of November's midterm elections.