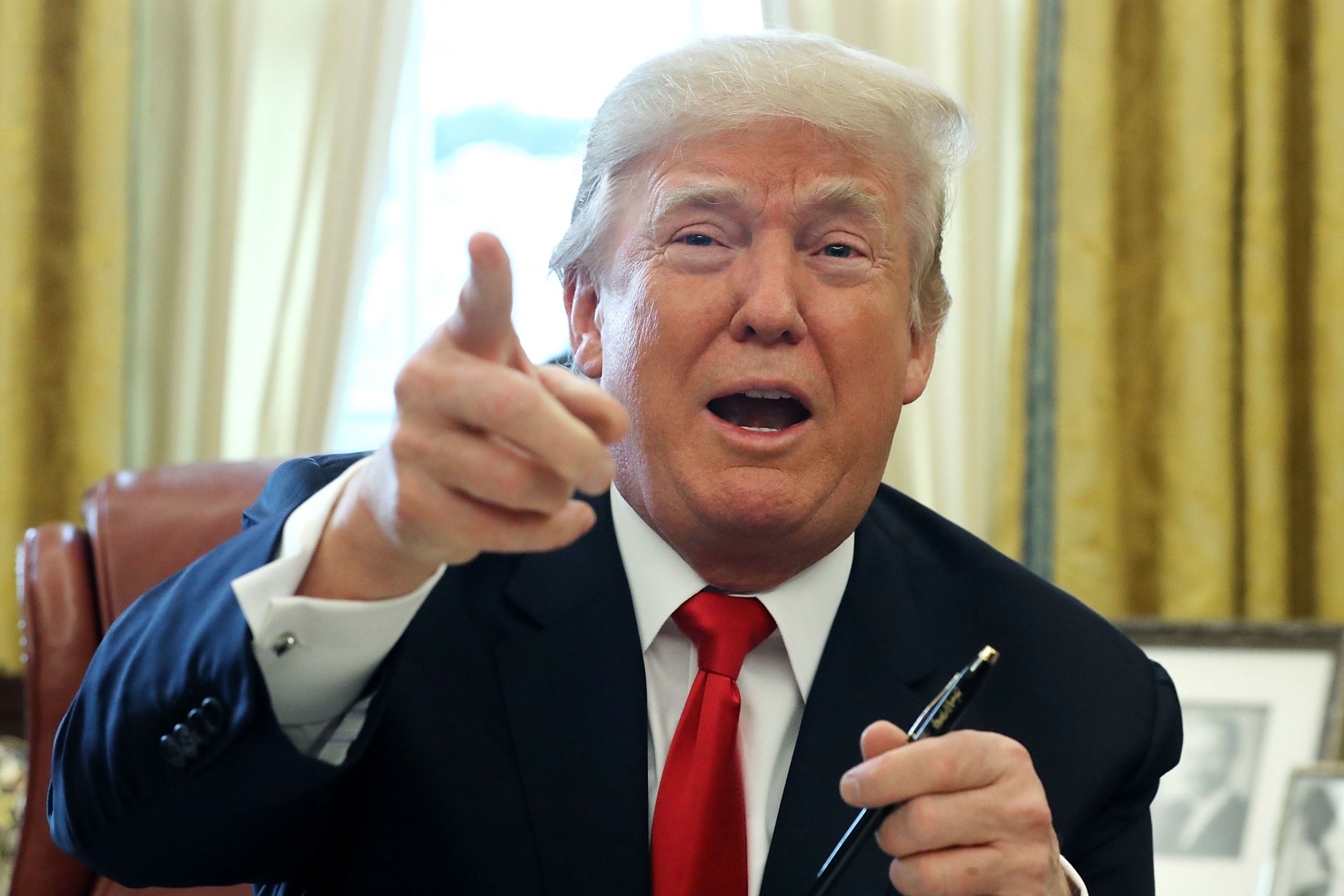 President Donald Trump has once again filed for a tax extension, the White House announced on tax day Tuesday, which is the deadline before the Internal Revenue Service (IRS) can assess penalties.
Related: Tax Day 2018: How Trump Tax Plan Will Impact Individuals Filing This Year
"The President filed an extension for his 2017 tax return, as do many Americans with complex returns," said White House press secretary Sarah Huckabee Sanders. "He will file his tax return by the extension deadline of October 15, 2018."
Sanders did not provide an explanation as to why Trump's tax preparers needed six more months to file for him.
Trump also filed for an extension last year for his 2016 taxes. In 2016, he became the first major-party nominee in 40 years to refuse to disclose his tax returns. Trump's predecessors have filed their taxes by the deadline and made them public on the campaign trail and throughout their tenures as president to allow Americans to see how much they make and their contributions to charitable causes.
The president has said that he cannot show his tax returns because he is being audited. However, the IRS has said that and individual being audited can still release personal tax information.
Nearly 13 million people filed for tax extensions in 2015, according to data from the IRS. This year, up to 15 million taxpayers may file extensions, IRS officials told The New York Times.
While Trump did not file his taxes, he did tweet Tuesday morning about the GOP tax bill that he signed into law last December, but largely goes into effect in 2019.
"So many people are seeing the benefits of the Tax Cut Bill," Trump tweeted from his Mar-a-Lago resort in Florida. "Everyone is talking, really nice to see!"
Before being elected, Trump, a business tycoon, admitted to trying to pay as little in taxes as he could get away with because he believed the government would waste it.