Trump Says His Tax Plan Will Help the Middle Class, but a Majority of Americans Don't Believe Him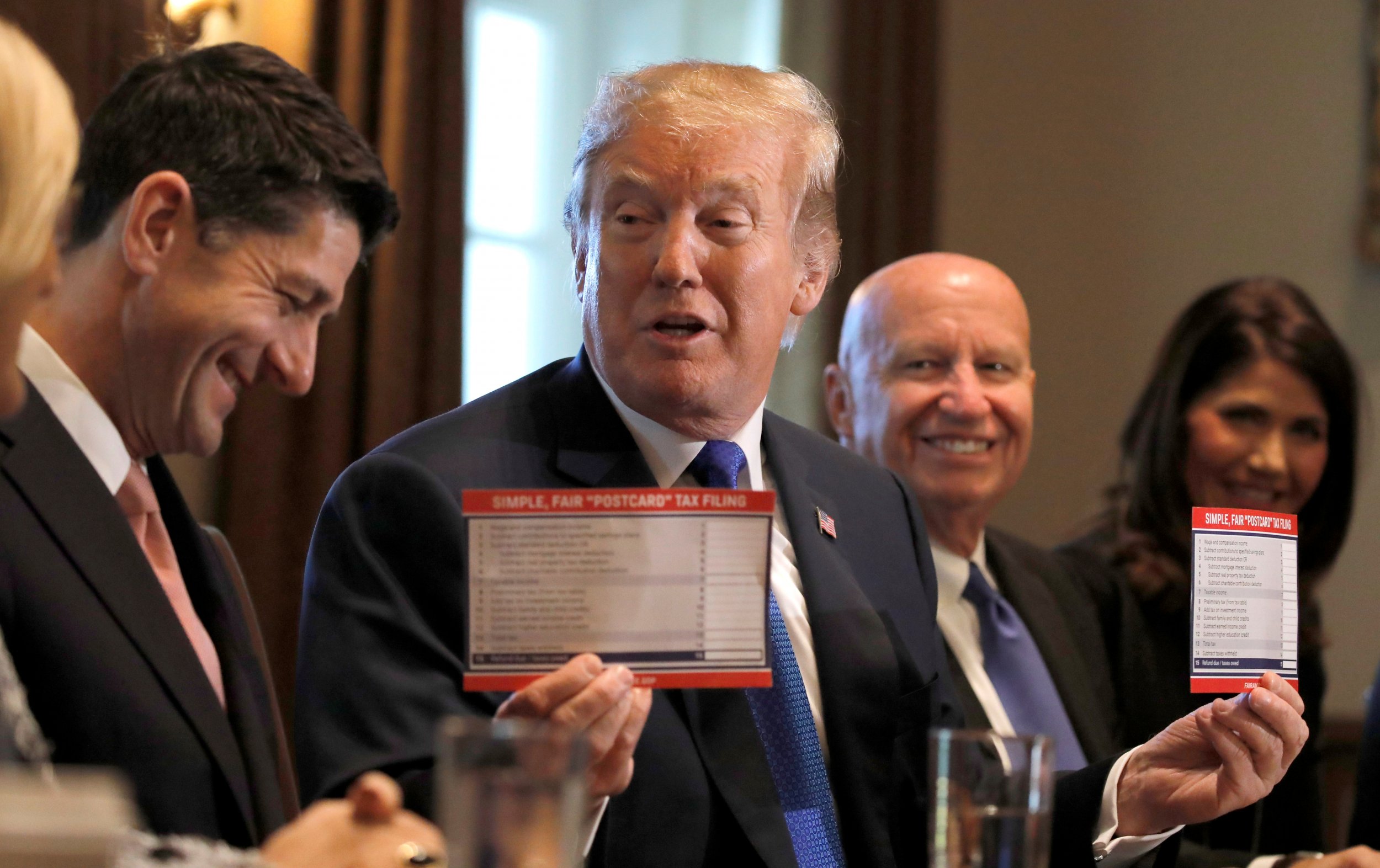 Updated | President Donald Trump wants to convince Americans that the GOP tax plan first and foremost would benefit the middle class—but a majority of Americans aren't buying it.
Six in 10 Americans agree the GOP's proposed tax cuts favor the wealthy, according to a Washington Post-ABC News poll. Just one-third of Americans polled supported the GOP's tax plan at all, while 50 percent said they opposed it.
The skepticism of the tax plan could suggest a fundamental messaging problem for the GOP, whose leaders have pitched their proposed tax cuts as a gift to the middle and working classes.
"My administration is working with Congress to develop a plan that will deliver more jobs, higher pay, lower taxes for businesses of all sizes and middle-class families all across the nation," Trump said in September. "So it's not only business taxes, it's middle-income families, it's families at every level—every level, tax cuts."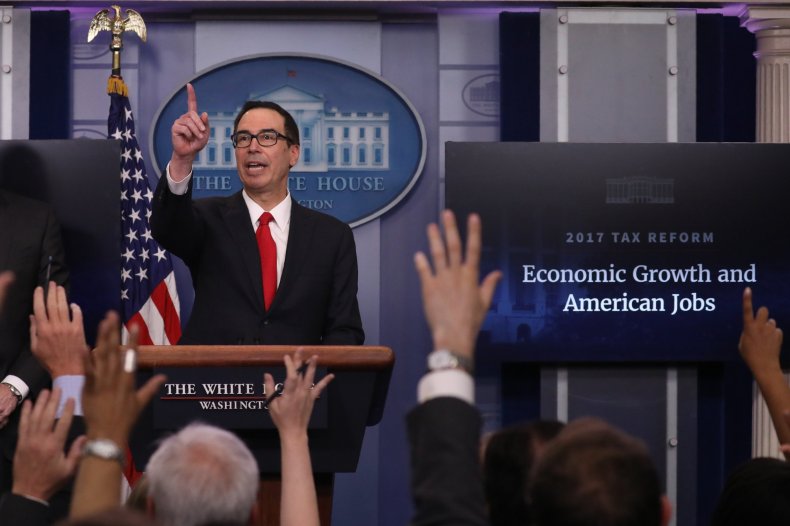 Leading tax experts say Trump's promises to the middle class are at odds with the actual content of the GOP's tax plan.
Last week, a study from the Tax Policy Center found that, indeed, the country's top 1 percent would reap many more benefits from the GOP's plan than middle-class Americans. Under the plan, 30 percent of Americans with incomes in the $30,000 to $150,000 range would pay more taxes, the study found.
"It's quite possible the benefits of the tax cuts in the GOP's plan are going to be distributed very strongly to high-income households," Bill Gale, the Tax Policy Center's co-director, told Newsweek. "If you listen to the rhetoric, it's all about the middle class—if you look at the numbers, it's all about high-income Americans and corporations."
Gale said it's possible the GOP might be trying to win over middle-class Americans with other incentives in its proposal, like a "baffling" clause that would allow Americans to open savings accounts for fetuses.
"It's clearly politically motivated issue that's playing to the base," Gale said. "The GOP is hoping its base isn't paying too close attention to the actual bill."