Democrats Could Get Trump's Tax Returns If They Win the House or Senate and Use This Law
Should Democrats manage to take back the U.S. House of Representatives or the Senate this fall, they reportedly could use a House or Senate committee and a specific tax law to obtain President Donald Trump's long-sought-after tax returns.
The law, officially titled 26 U.S. Code § 6103, pertains to confidentiality and disclosure of tax returns and return information. It specifically states that the House Ways and Means Committee or the Senate Finance Committee could request "any return or return information specified in such request…a particular taxpayer shall be furnished to such committee only when sitting in closed executive session unless such taxpayer otherwise consents in writing to such disclosure."
Politico cited the law in its daily newsletter Tuesday morning, noting that top Republican "players" on Capitol Hill knew full well about it.
Republicans now hold a 241 to 194 advantage in the House and a slim 51 to 47 hold over the Senate, with two independents prior to this year's midterm elections.
According to that law, Democrats could conceivably get the president's returns but would need Trump's consent to release them to the public.
On the campaign trail, Trump had often said his taxes were undergoing a routine audit and told NBC in January 2016 that he would release them. Two years later, he has not released any tax returns, and only some documents were made public in March 2017, by MSNBC anchor Rachel Maddow.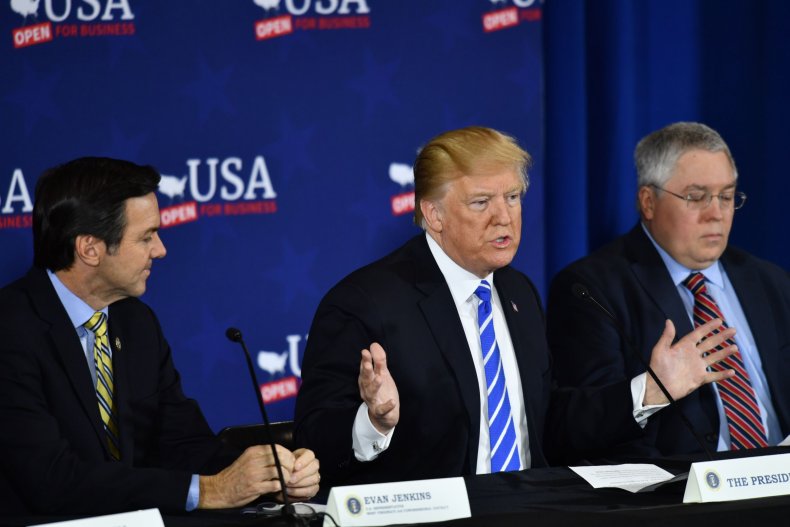 The 2005 tax return documents showed Trump paid $38 million in taxes after earning more than $150 million in that tax year.
But the rest of the 71-year-old president's tax history remains a mystery to this day. A former Internal Revenue Service commissioner, John Koskinen, told Politico in a November report that the agency was in the process of turning the locked cabinet that held Trump's returns into a safe.
But how Democrats intended to focus their efforts in the 2018 midterms remains a subject of debate. Some have called for Trump's impeachment, and the GOP has responded. Indeed, Republicans have reportedly developed a strategy aimed at telling voters that should the Democrats come to power, they would try to kick Trump out of office, according to The New York Times.
Meanwhile, House Minority Leader Nancy Pelosi has said that impeachment would be a waste of the Democrats' time because Trump is "just not that important."