Trump Could Face Jail Over Alleged Tax Affairs, Watergate Prosecutor Claims
Donald Trump could face jail over his tax affairs if he is not re-elected in November, former Watergate prosecutor Nick Akerman has claimed.
The renowned lawyer said the president and his daughter, Ivanka Trump, could face up to five years in prison for a "whole series of activities that could qualify as tax fraud, not tax avoidance."
Trump and his legal team have strenuously denied claims made in an investigation by the New York Times that the president paid no federal income taxes in 10 of the previous 15 years and just $750 in federal income taxes in the two most recent years of the newspaper's probe—2016 and 2017.
The Times has not released the records it obtained in order to protect its sources.
Among the report's findings was that Trump's golf courses lost massive amounts of money, which helped lower his tax bill.
Trump dismissed the story as "fake news" while his lawyer, Alan Garten, said the Times article was "riddled with gross inaccuracies."
Garten said: "Over the past decade the president has paid tens of millions of dollars in personal taxes to the federal government."
However Akerman, a partner at law firm Dorsey & Whitney, who served as a member of the Watergate prosecution team investigating Richard Nixon, said there was activity alleged in the Times report that could result in a criminal conviction.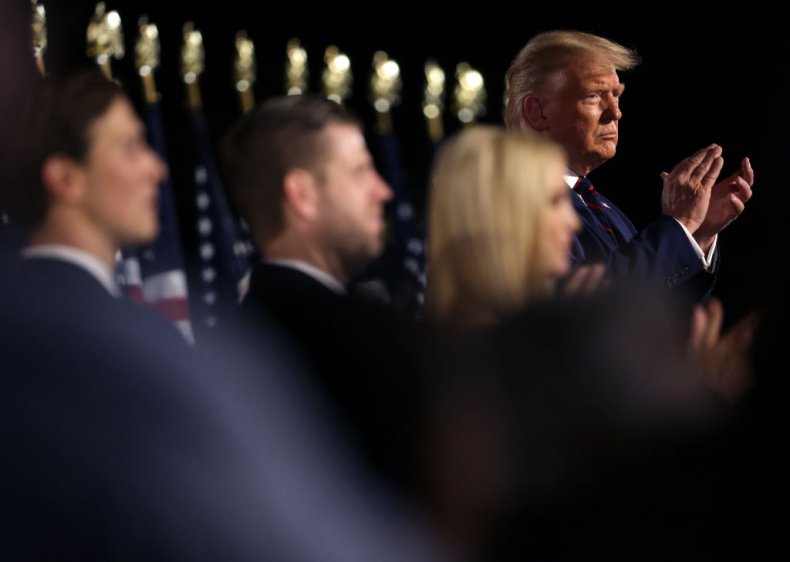 Speaking to CNN host Erin Burnett, Akerman said: "It looks like Trump has done a whole series of activities that could qualify as tax fraud, not tax avoidance. This is a very important distinction. The New York Times headline read 'Trump's Tax Avoidance,' but there is a key difference with tax fraud.
"Tax avoidance is simply taking the tax code and getting the most deductions you can get under the code that is perfectly legal. Tax fraud, however, is lying about what your income was, lying about what your deductions are, and there's a couple of items that just stand out in that report from the New York Times that really appear to go beyond tax avoidance.
"The most glaring one is this one on the consulting fees. Some $747,622 that the New York Times was able to tie into payments that went to Trump's daughter, Ivanka. There is no legitimate reason for her to get those consulting fees since she was being paid already as a Trump employee.
"The only possible reason for doing this was to somehow move money around so that it wouldn't be taxed to Donald Trump but would in effect go on Ivanka Trump's tax return, who probably had certain losses that she could take against it. So in the end, the government gets zero dollars."
Asked by Burnett if he thought Trump could end up going to jail if he wasn't re-elected, Akerman said:
"No question about it, and his daughter could go to jail too. Tax evasion is a five-year felony, it is a pretty serious crime and the more money that is stolen the longer you go to jail for."
The president's former lawyer Michael Cohen, echoed those claims, telling MSNBC's Joshua Johnson that Trump "may actually be the first president to go from the White House to prison. And I don't think he's by himself too."
Tim Murtaugh, director of communications for the Trump 2020 campaign, told Newsweek: "Trump Derangement Syndrome is real and Nick Akerman is displaying all the symptoms. Not even the bogus New York Times story alleges the president did anything wrong."