Trump Used 'Dirty Tax Scam' To Avoid Millions In Taxes For Mar-a-Lago and Golf Courses: Report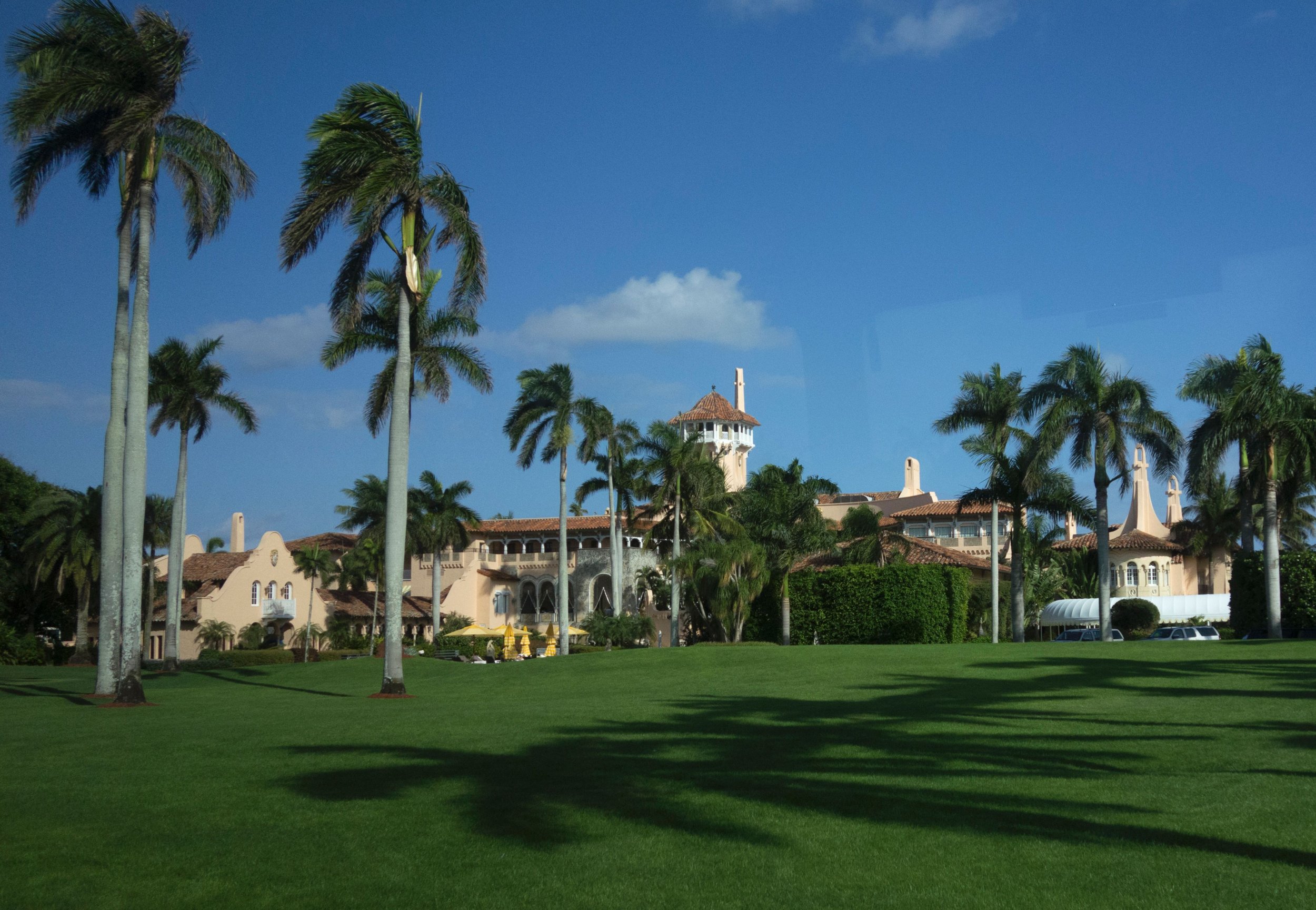 Before he ascended to the country's highest political office, Donald Trump reportedly agreed to maintain parts of the Mar-a-Lago club in South Florida in order to turn the estate into a private club and claim millions in tax breaks, all under the auspices of a loophole the Internal Revenue Service previously dubbed a "tax scam." Trump also used the same loophole for his golf courses around the world, to the tune of more than $100 million in tax breaks.
Related: Trump's Mar-a-Lago Raises Prices For New Year's Eve Bash
In 1993, Trump reached a deal with the Palm Beach City Council to have the National Trust for Historic Preservation maintain "critical features" of Mar-a-Lago, and the grand figure of that allowance, $5.7 million, could then be deducted from his taxes, The Palm Beach Post reported Thursday.
The deal was done through a preservation easement, a legal agreement that protects historic property and potentially allows the owner of the donation to receive a tax benefit.
The Palm Beach council, though, was worried Trump would not go through with the donation and waited until it was in place before allowing Mar-a-Lago to open as a private club until 1995, according to The Post. Trump first bought the property in December 1995.
The deal was panned as a sort of "quid pro quo," since Trump could reap profits from the club with initiation fees and other means and receive a tax deduction in exchange for preserving parts of Mar-a-Lago.
According to The Post, such a preservation easement used to be part of the IRS's so-called "Dirty Dozen Tax Scams."
Still, Trump would go on to use the easement at his golf courses and other properties. In 2005, he deducted $39.1 million through an easement on his course in Bedminster, New Jersey, and from 2010 to 2015 had donated almost $64 million through easements. That places the reported grand total at more than $100 million.
Since Trump has opted not to release his tax returns to the public, it's impossible to know other tax breaks he's received. But his heavy use of the easement could justify one of Trump's main reasons for not allowing the public access to his tax records: audits.
Trump routinely said his taxes were undergoing a "routine audit" while on the campaign trail, and tax experts told The Post it's quite possible the audit is real because of the golf course easements.
That particular easement grants course owners a tax break only if they do not build on the courses, and it was estimated in 2014 the loophole could save more than $600 million over a decade, Bloomberg reported.