Donald Trump is Stressing Students Out and Making Classrooms Meaner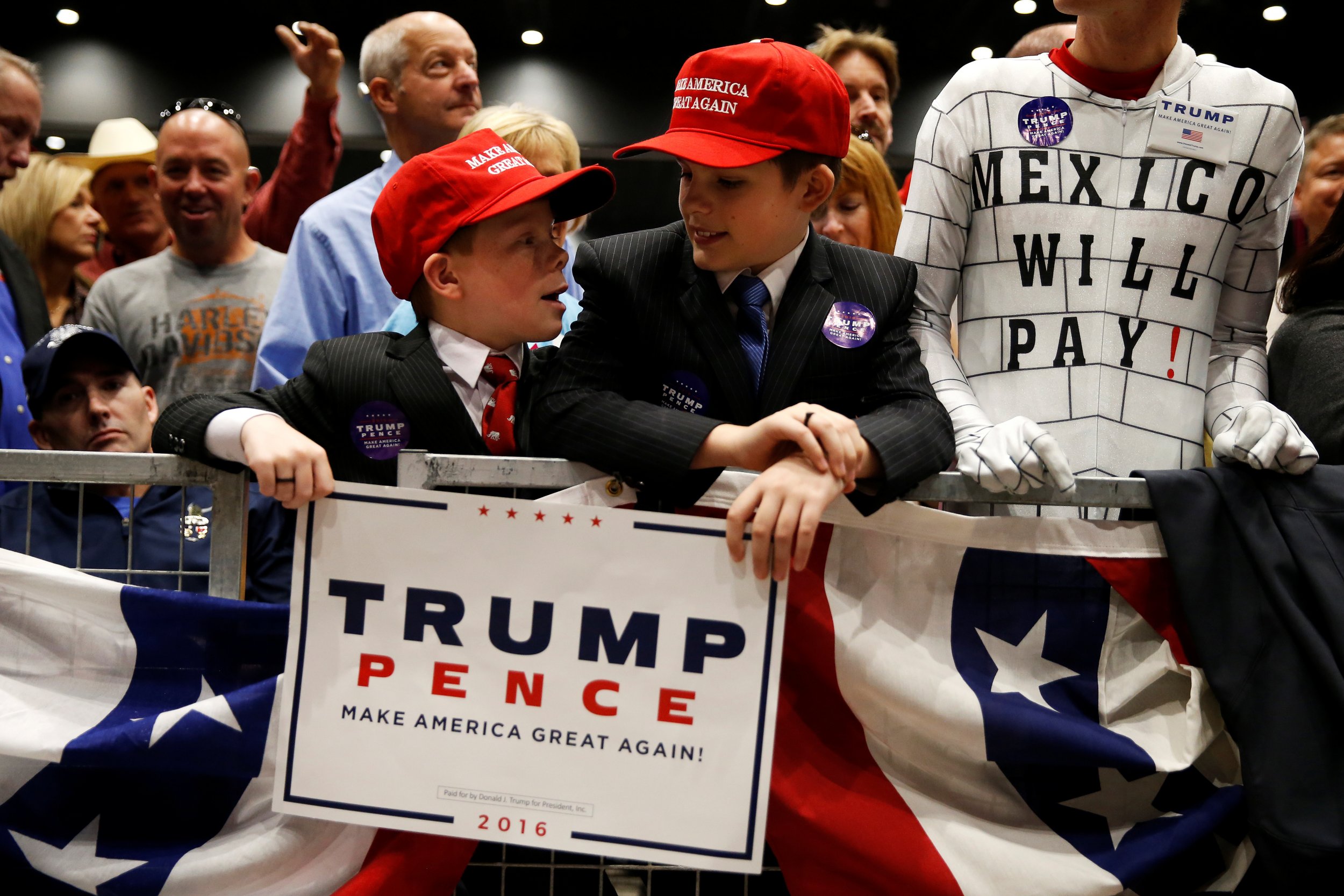 Living in Donald Trump's America over the past year has left the nation's youngest feeling stressed and acting hostile, especially at school.
In a poll released Thursday by the University of California, Los Angeles (UCLA), more than half of U.S. teachers said they've seen more high school students experience anxiety in 2017 than usual. The kids cited specific concerns—primarily the future of undocumented immigrants, the environment and the Affordable Care Act—and fretted about how Trump's stances would impact their families, asking questions like "How would I survive if my dad got taken back to Mexico?"
But the issues were affecting them too.
Related: Public education in U.S. threatened under Betsy DeVos, union leader Randi Weingarten says
More than 40 percent of the roughly 1,500 teachers quizzed in May by UCLA's Institute for Democracy, Education and Access said that students' political woes hurt their focus on schoolwork and attendance. A fifth of respondents said the atmosphere on campus was more polarized than normal. Another quarter reported seeing more students making offensive comments about race, religion, immigration status and sexual orientation.
"[The] contentiousness of the 2016 election definitely made its way into my classroom," Utah high school teacher Nicole Morris told the researchers. "I had never seen behavior this brash.... I saw this dynamic happening on the national level and was amazed to see such a mirror of the same thing with 14- to 16-year olds."
In the report, educators said their students were more disrespectful during class discussions, especially in predominantly white schools. They said kids have told Hispanic peers to pack their bags, referenced slavery to black classmates and suggested girls shouldn't go to college.
Those incidents aren't unlike the ones collected by the Southern Poverty Law Center just after the election. Ninety percent of teachers told the center last November that students' moods and behavior had been negatively affected by Trump's victory. More than 670 educators mentioned the word "swastika" in their responses, and 480 referenced the phrase "build the wall."
The center called it "the Trump effect."
The president has developed quite the reputation ever since he suggested Mexicans were criminals and rapists while announcing his campaign in 2015. Trump has attacked journalists, immigrants, his fellow Republicans, Muslims, LGBT folks and more. He also regularly calls people names—think "Rocket Man" Kim Jong Un—and rants about them on Twitter.
That makes it even stranger that his wife, Melania Trump, has chosen to launch an anti-bullying campaign. In fact, days before the UCLA report dropped, the first lady visited a Michigan middle school to encourage students to sit together at lunch and make sure nobody feels excluded.
"I always believe that you need to treat each other with respect and kindness and compassion but also stay true to yourself," CNN reported she said. "Just listen to your heart, but be yourself."
Hopefully the kids—and her husband—were listening.