Trump Team Slams Twitter for 'Actively Interfering' in 2020 Election After New York Post Hunter Biden Story
President Donald Trump's administration slammed Twitter on Thursday, accusing the social media site of "actively interfering" in the 2020 election after it limited the spread of a New York Post story about Hunter Biden.
"Unfortunately you know exactly what you're doing. So does your team, who all hate Trump, and will do all they can to take him down," tweeted Dan Scavino, White House deputy chief of staff for communications. "Plan has been in place—now underway, and you're actively interfering in the 2020 Presidential Election w/ the hopes that Trump loses. NOT HAPPENING!"
Scavino, who also serves as director of social media under Trump, was responding to Twitter CEO Jack Dorsey, who acknowledged Wednesday night that the company had made mistakes in its handling of the Post story.
"Our communication around our actions on the @nypost article was not great," Dorsey wrote. "And blocking URL sharing via tweet or DM with zero context as to why we're blocking: unacceptable."
Newsweek contacted the White House and Twitter for comments, but did not hear back in time for publication.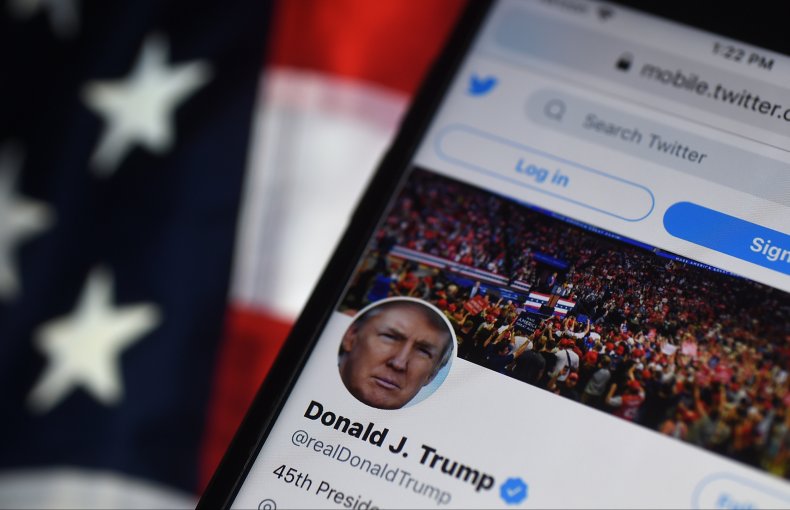 The controversy began Wednesday after Twitter attempted to limit the spread of the Post's reporting, which featured a series of stories citing emails allegedly sent by Hunter Biden to a Ukrainian gas company, quickly raising red flags that it was part of a disinformation campaign. The Post claimed it received the emails from Trump's private lawyer, Rudy Giuliani, and former Trump adviser Steve Bannon.
Twitter blocked its users from posting pictures of the emails or links to two of the Post's stories referring to them, Twitter spokesman Trenton Kennedy told NPR, citing its rules against sharing "content obtained through hacking that contains private information."
Twitter also required that the Post delete its tweet about the story, arguing it blocked the links because it couldn't be sure about the origins of the emails, NPR reported. Twitter did not provide additional information behind its decision-making until much later on Wednesday, with its safety team tweeting out a thread of several explanations.
The company's move, however, angered many on the right—particularly Trump and his supporters, who argued that the social media site took special care to label conservative voices as "misinformation."
White House press secretary Kayleigh McEnany appeared on Fox News' Hannity Wednesday, claiming that Twitter's administrators had barred her from accessing her personal account until she deleted a link to the Post story.
"It's not a temporary blockage," McEnany told host Sean Hannity. "When I log on to my Twitter account, it says I'm permanently banned. They essentially have me at gunpoint and said unless you delete this story, a news story by the New York Post, I cannot regain access to my account."
Trump took to Twitter to express his frustration at the social media site.
"So terrible that Facebook and Twitter took down the story of 'Smoking Gun' emails related to Sleepy Joe Biden and his son, Hunter, in the @NYPost. It is only the beginning for them," Trump tweeted Wednesday. "There is nothing worse than a corrupt politician. REPEAL SECTION 230!!!"
Section 230 is a law which protects online platforms from being sued over what people post on them, according to NPR. Dorsey is scheduled to testify before the Senate Commerce Committee on October 28 over the law.
The Senate Republican Conference, led by Senator John Barrasso of Wyoming, tweeted, "see you soon, @jack," along with an image of the Post story.
Conservative commentator Dave Rubin tweeted at Dorsey Wednesday night, asking the CEO if Twitter aims to "shadowban based on political beliefs? Simple yes or no will do..."
Dorsey responded with a one-word answer: "No."