Trump Is Giving Staffers Secret Assignments And Telling Aides To Hide Them From John Kelly, According To New Report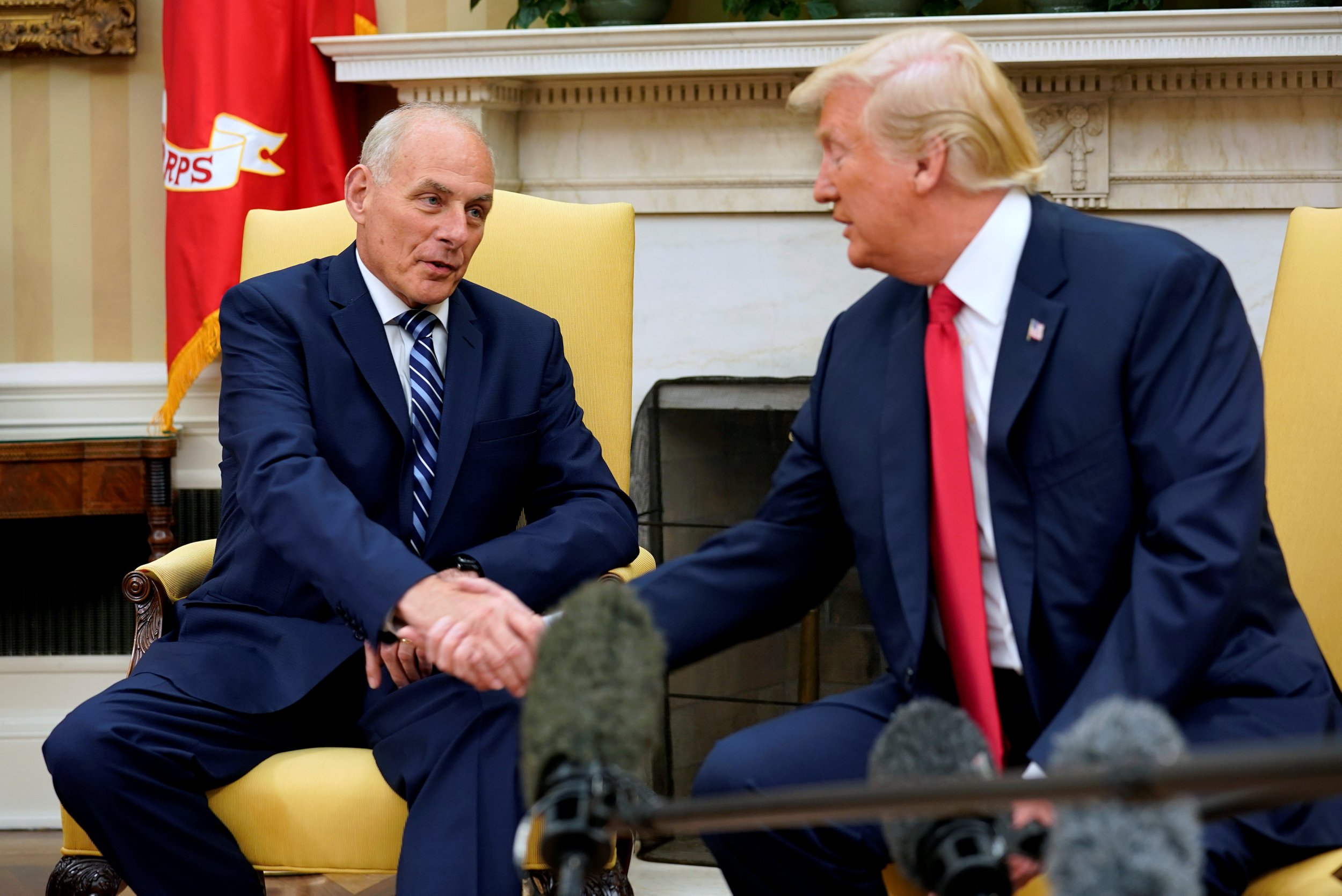 President Donald Trump is reportedly giving his staffers secret assignments by calling them to his private residence in the evening and telling them to hide his orders from chief of staff John Kelly.
After assigning his aides tasks in his living quarters, he tells them to keep his demands from Kelly, several people with knowledge of the interactions told The Wall Street Journal in a report published on Sunday. But staffers not wanting to "run afoul of" Kelly have ignored the president's requests to stay quiet, according to the report.
Kelly, a four-star general, took over as the chief of Trump's team in July with the goal of imposing order in the increasingly tumultuous West Wing. In a bid to do so, he asserted control over the president's access to information by filtering which reports make it to the Oval Office. He has also reportedly scaled back the power of Trump's top aides and limited access to the president. In the past, Trump had an open-door policy that allowed virtually anyone to get an audience with the president.
According to the report, Kelly has brought some order at the White House by telling staffers there to stop patching through calls from Trump friends outside the administration who want to influence the president.
But Kelly can keep tabs on Trump only during working hours, and the president has often gone rogue when left alone. Although Kelly tells aides to stop putting through calls from the Trump friends trying to influence him, the president makes unscheduled and unapproved calls to his confidantes outside the White House so Kelly can't monitor them, according to the report.
Last week, Trump retweeted three anti-Muslim videos posted by the far-right nationalist leader of Britain First, Jayda Fransen, in the morning. And he is known to fire off erratic tweets in the early mornings and on the weekends.
But those who are seeking access to Trump have reportedly found other avenues to contact him, such as reaching out to his wife, Melania.
"If I don't want to wait 24 hours for a call from the president, getting to Melania is much easier," a source told the Journal.
A spokeswoman for the first lady denied the charges, calling them "more fake news."
"These are more anonymous sources peddling things that just aren't true. The first lady is focused on her own work in the East Wing," the representative told the newspaper.