Trump Tells American Farmers: 'You Are So Lucky I Gave You That Privilege' of Voting for Me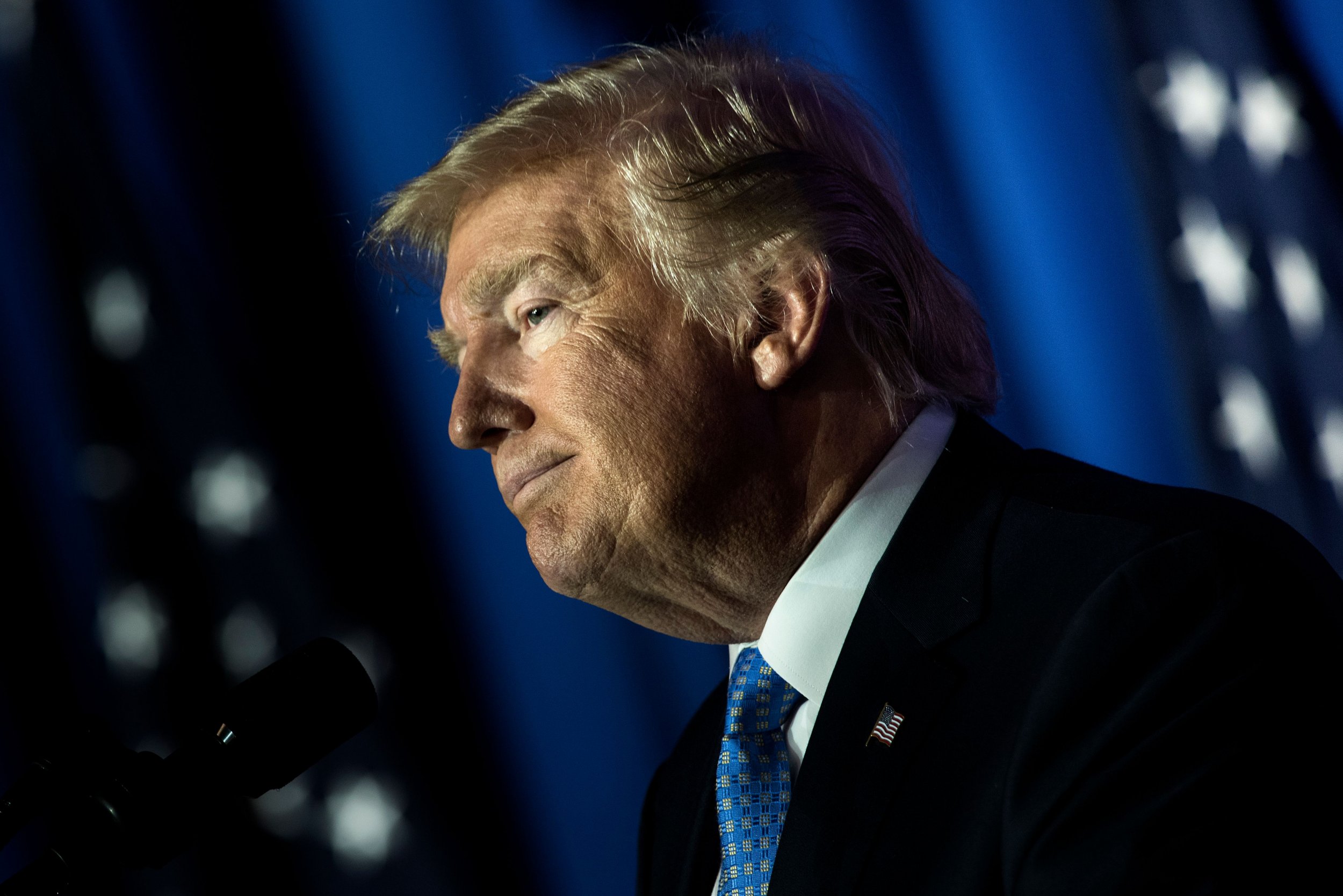 President Donald Trump gave a speech on Monday afternoon to farmers in Nashville, Tennesee, in which he told the audience they were lucky he gave them the privilege to vote for him.
"Oh, are you happy you voted for me," President Trump said as farmers applauded him. "You are so lucky that I gave you that privilege."
Exit polls in 2016 showed that Trump had much more support from rural voters than from voters in cities and suburbs. Despite all that, Trump did not give anyone the right to vote—it is enshrined in the U.S. Constitution.
He gave the speech to the American Farm Bureau Federation to thank them for their political support and to unveil a new plan designed to help struggling rural areas.
"We are fighting for our farmers...and we're fighting for our country, and for our great American flag," Trump said. "In every decision we make, we are honoring America's proud farming legacy."
Jennifer Jacobs, a White House reporter for Bloomberg News, reported that the audience really loved Trump.
"Three whooping standing ovations for Trump at Farm Bureau event in Tennessee—one for saying farmers and small businesses will be spared from the estate tax, one for saying we're fighting for respect for our flag, one for 'farm country is God's country,'" Jacobs tweeted.
"Farmers are the president's people," Agriculture Secretary Sonny Perdue told NPR's Morning Edition on Monday. "These are the people that elected the president. The president knows that. These are the people the president cares about. And he wants them to enjoy the American Dream just like all the people in the cities."
This is the 99th anniversary of the bureau, which turned out to be a "disappointment" to the president because "100 is so much cooler," according to a tweet by Abby Phillip, a White House correspondent for CNN.
Phillip also tweeted that Trump plans to attend next year.
Despite Trump's claim to help farmers, they are still struggling. According to NPR, net farm income in 2017 is only about half what it was in 2013. "While other sectors of the American economy have largely recovered from the Great Recession, rural America has lagged in almost every indicator," the president's new task force report indicated.
Trump Tells American Farmers: 'You Are So Lucky I Gave You That Privilege' of Voting for Me | U.S.