Trump Tells Georgia Governor to 'Call Off Election': 'It Won't Be Needed'
As more states certify President-elect Joe Biden's victory, President Donald Trump is keeping up the pressure on Georgia Governor Brian Kemp to "call off the election."
Trump has yet to concede the election to Biden, who secured the 270 electoral votes necessary to win days after the election. Even as crucial swing states certify their results, Trump's team has maintained its legal fight against what the president claims, without evidence, is election fraud.
One of the states the team has its eyes on is Georgia. On Tuesday, Trump called for Kemp to "do something" because he had "allowed" his state to be "scammed." The president added that it was necessary to check signatures and count signed envelopes against ballots.
"Then call off the election. It won't be needed," Trump tweeted. "We will all WIN!"
Newsweek reached out to Kemp for comment but did not receive a response in time for publication.
Georgia, a state Trump won in 2016 by more than 5 points, went for Biden this time around, by a slim margin of just .2 points. Kemp, alongside Secretary of State Brad Raffensperger, certified the state's election results on November 20, and Raffensperger defended the election's integrity.
"Working as an engineer throughout my life, I live by the motto that numbers don't lie," he said on that date. "As secretary of state, I believe that the numbers that we have presented today are correct. The numbers reflect the verdict of the people, not a decision by the secretary of state's office or of courts or of either campaign."
Since Biden's margin of victory was less than half a point, the Trump campaign was well within its legal right to request a recount, which it pursued. As of Monday afternoon, 43 of the 159 counties in Georgia had finished their recounts. Gabriel Sterling, Georgia's voting system implementation manager, said at a news conference he was "pretty sure" all the other counties would be finished by the midnight Wednesday deadline.
But Rudy Giuliani, the president's attorney, said a recount wouldn't change the results of the election. During a November 19 press conference, he said it will "tell us nothing" since "these fraudulent ballots" will be part of the recount because "they won't supply the signatures to match these ballots."
On Monday, Trump called Kemp a "hapless governor" and questioned why he wasn't using his emergency powers to overrule the "obstinate" Raffensperger and match the signatures on the envelopes. He said this would show a "goldmine of fraud" and reveal him to be the easy winner of the state.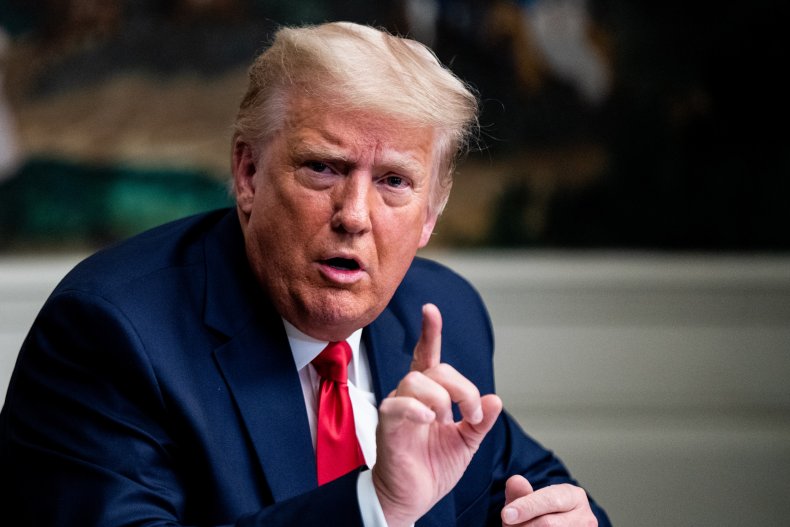 In an interview with WSB-TV, Raffensperger said the reason Trump lost wasn't because of fraudulent ballots but because he discouraged his supporters from voting. Leading up to the election, Trump railed against mail-in voting as a hindrance to a free and fair election, so Republicans were reluctant to vote absentee, the secretary of state said.
"But then they did not come out and vote in person," Raffensperger said. "He would have won by 10,000 votes. He actually depressed, suppressed his own voting base."
As Trump pushes Kemp to take action on the election, he's scheduled to head to the state to help rally voters to support GOP Senators Kelly Loeffler and David Perdue. The two are headed for runoff elections in January, and control of the Senate is on the line. If Loeffler and Perdue are ousted from office, there will be a 50-50 split in the Senate, giving Democrats control because Vice President-elect Kamala Harris will cast any tie-breaking votes. If one of them keeps their seats, Republicans will maintain control of the chamber with a slim majority.
"Wow! Governor Kemp will hopefully see the light before it is too late. Must finally take charge!" Trump tweeted on November 17. "Two GREAT Senators, who do so much for Georgia and truly love the USA, are in a must win battle with two incompetents who don't have a clue!"