Trump Tells Guam Governor 'You're Going to be Very Famous' Amid Nuclear Crisis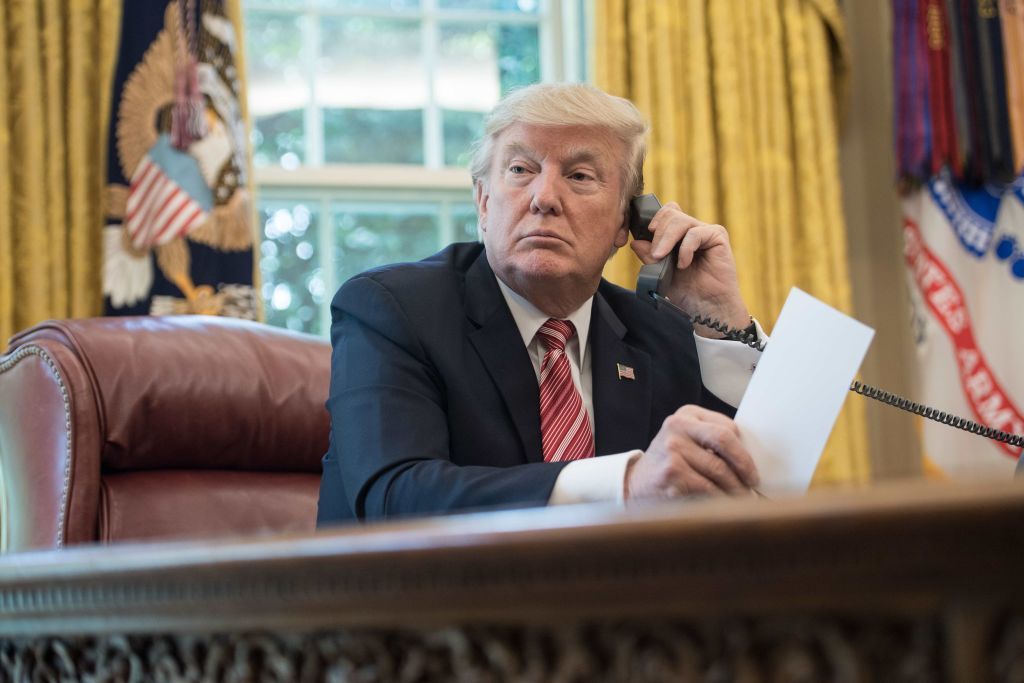 President Donald Trump told the governor of Guam, with the Pacific island in North Korea's nuclear crosshairs, that he was poised to become "extremely famous" and tourism to the island would be boosted.
Republican governor Eddie Baza Calvo posted a recording of the conversation on his Facebook page on Friday.
The conversation followed a threat by North Korean leader Kim Jong-Un to target the island with missiles amid a spike in tensions between the U.S. and North Korea.
"Mr. President, as the governor of Guam…and as an American citizen, I have never felt more safe or confident with you at the helm," Calvo said, according to a video posted to his Facebook page.
"Don't worry about a thing," President Trump responded. "They should have had me eight years ago…I have to say, Eddie, you're going to become extremely famous. All over the world they're talking about Guam and they're talking about you."
"And your tourism, I can say this, your tourism is going to go up like tenfold with the expenditure of no money, so I congratulate you," Trump can be heard saying over the phone. "It looks beautiful, you know I'm watching…it's such a big story in the news. It just looks like a beautiful place."
Mr. Calvo agreed: "It's a paradise. We got 95 percent occupancy and after all this stuff calms down, we're going to have 110 percent occupancy."
The president responded, "You just went to 110, I think."
Guam's economy is heavily dependent on tourism and a large U.S. military base, which occupies 30 percent of the island. The U.S. territory has a population of 160,000, and is around 2,200 miles southeast of North Korea.
During the telephone call Trump also spoke about North Korean leader Kim Jong-Un, who days earlier he had threatened with "fire and fury" if he attacked the U.S. Trump told Calvo, "You notice that he hasn't spoken recently. He doesn't talk so much more anymore and we'll see how it all works out. But your'e not going to have a problem."
Trump continues, "This is between you and I, but you don't talk like they talk, you can't do that, and you can't do that with people like us."
Earlier, Trump had threatened North Korea with "fire and fury" if it attacked the U.S.