Trump Tells Medal of Honor Recipient He Wanted to Award Himself but Didn't 'Qualify': 'Can I Give It to Myself Anyway?'
President Donald Trump on Wednesday told a Medal of Honor recipient that he wanted to award himself the accolade but was advised that he didn't "qualify."
Trump made an appearance in Louisville, Kentucky today to recognize Medal of Honor recipient and World War II veteran Woody Williams at the AMVETS's 75th annual convention. During the president's address at the event, he praised the recipient's physical appearance, before then saying that he also "wanted" a Medal of Honor.
"Thank you, Woody. You're looking good, Woody. Woody's looking good," Trump said. "That was a big day, Medal of Honor. Nothing like the Medal of Honor."
"I wanted one, but they told me I don't qualify, Woody. I said, 'Can I give it to myself anyway?'" the president continued, prompting laughter from the audience. "They said, 'I don't think that's a good idea.'"
Trump added: "Great, great people. These are great, great men and women that get congressional [sic] Medal of Honor. Thank you, Woody."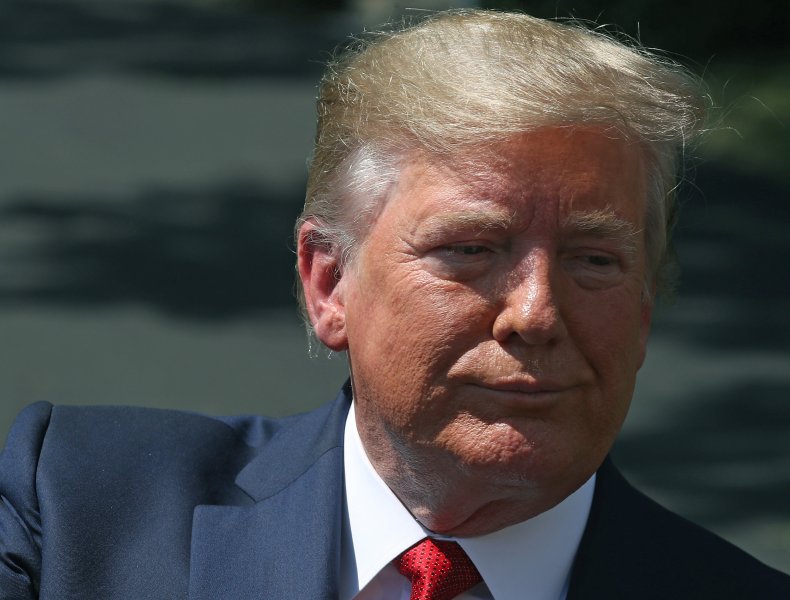 The Medal of Honor is the highest and most prestigious military decoration that can be awarded to service members in the U.S. It is often presented to those who have distinguished themselves through remarkable acts of valor.
Trump doesn't qualify for the accolade because he has never served in the military. The former businessman was allowed five draft deferments during the Vietnam War, one for bone spurs and four more for college.
The president's critics and some Democrats have taunted Trump over these deferments. In July, 2020 presidential hopeful and South Bend Mayor Pete Buttigieg claimed the president had "pretended to be disabled" to get out of Vietnam.
"Nominate me, and you get to see the president of the United States stand next to an American war veteran and explain why he chose to pretend to be disabled when it was his chance to serve," Buttigieg, who previously served in Afghanistan, said during the first of the Democratic debates in Detroit.
In June, Trump told UK television personality Piers Morgan that he would've been "honored" to serve in the U.S. military but admitted he was "never a fan" of the Vietnam War. The president also suggested that if would have made a great general if he had.
"But I think I make up for it right now... because we're rebuilding our military at a level that it's never seen before," the president added.