Trump Tells Russia He Wants to Make Things Better Between Them, Putin 'Fully' Agrees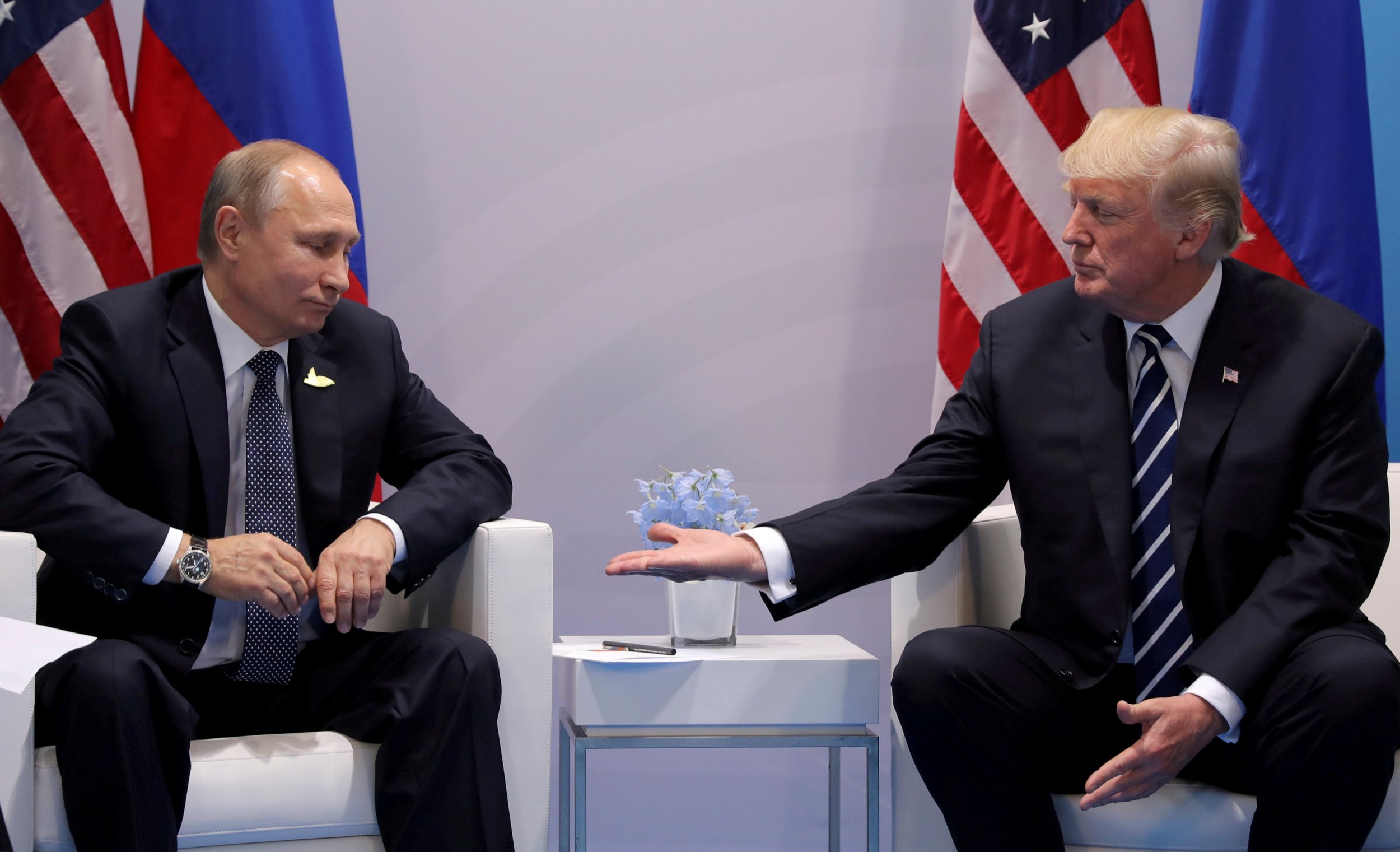 President Donald Trump has reportedly expressed his interest in establishing talks between the U.S. and Russia in a bid to restore relations between the world's top two military powers.
Trump delivered a highly anticipated speech Friday at the World Economic Forum in Davos, Switzerland, where he asserted his "America First" stance to world leaders, business moguls and other prominent figures. While Trump has stressed prioritizing U.S. interests above all others, he entered office a year ago promising better ties with Russia. Widespread accusations of the Kremlin meddling in the 2016 presidential election and other foreign policy differences, however, have marred this initiative, which he appeared willing to rekindle Friday.
Related: Best Countries in the World 2018: U.S. Falls Again One Year After Trump Takes Office
When asked by the state-run Tass Russian News Agency if he wished to build a dialogue with Russia, Trump replied, "We hope so."
"This is fully in line with the position that Russian President Vladimir Putin has stated many times," Putin's spokesman Dmitry Peskov said, Tass reported shortly afterward.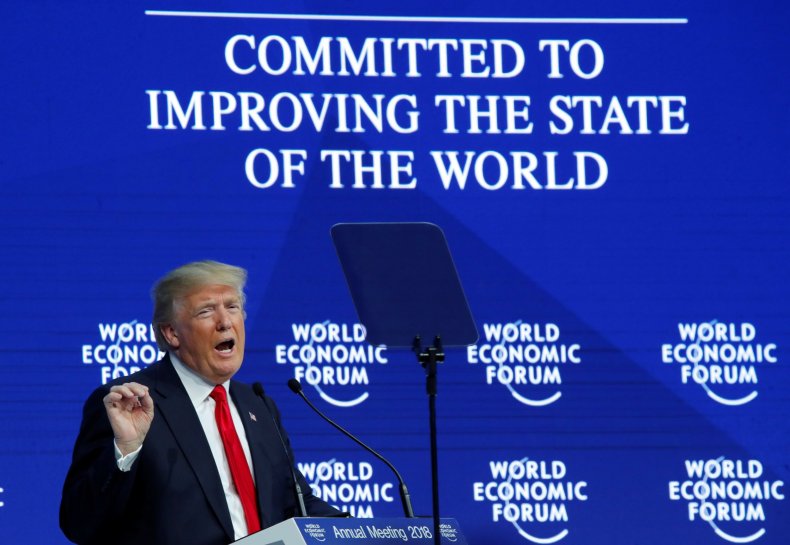 Cold War foes Washington and Moscow underwent a brief détente after the collapse of the Soviet Union in the early 1990s, but Putin, who has led the country as prime minister or president since 1999, has long sought to restore the former Communist empire's global military and political clout. That quest has been met with criticism by the West and especially the U.S.—which benefited greatly from the competing superpower's downfall—but former presidents George W. Bush and Barack Obama both initially sought to work with Moscow.
A year after Obama negotiated a sequel to the landmark START nuclear arms treaty with then– Russian President Dmitry Medvedev in 2010, a wave of protests struck Russia amid a controversial 2011 legislative election. Putin, then prime minister, accused the U.S. of sponsoring unrest. As Putin again rose to the presidency in 2012, he criticized Obama for interventions in the Middle East, including offering CIA support for rebels trying to overthrow Syrian President Bashar al-Assad.
The U.S. and Russia's current standoff, however, can be traced back to a 2014 political uprising in Ukraine aimed at unseating the country's pro-Russia president. Russia condemned what it considered to be a far-right rebellion and took the opportunity to annex the neighboring Crimea, a majority-ethnic Russian territory. Western military coalition NATO saw this as a threat, and both the U.S.-led alliance and Russia entered into a massive arms race across Europe's borders. In his final days in office, Obama took an increasingly harsh stance against Putin.
Trump, who often praised the Russian leader, sought to reverse this trend by creating a dialogue with Russia and even teaming up with Moscow to defeat the Islamic State militant group (ISIS) and other jihadi groups that had since become the focus of the Syrian conflict. Trump's decisions to ultimately endorse NATO and attack Assad's forces in April strained ties between the two leaders, as have mounting U.S. sanctions that lawmakers have used to punish Russia for allegedly interfering in the 2016 presidential race.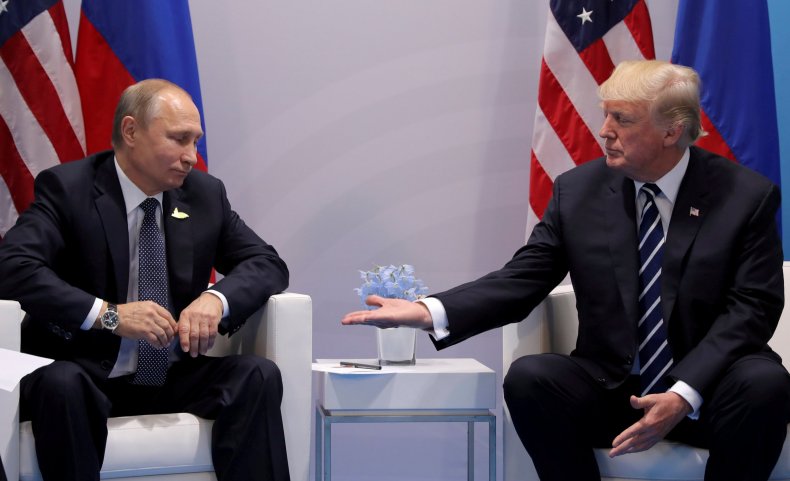 During his speech at the elite forum, Trump reassured other heads of state that "America First does not mean America alone," because "when the United States grows, so does the world." Trump was the first sitting U.S. president to attend the gathering since former President Bill Clinton became the first ever to do so in 2000.
Whereas Clinton, husband of the Democratic presidential nominee defeated by Trump in 2016, declared, "Those who wish to roll back the forces of globalization because they fear its disruptive consequences I believe are plainly wrong" at the dawn of the millennium, Trump on Friday praised "the resurgence of a strong and prosperous America" that would lead the world.
By most accounts, the U.S. remains the foremost military power in the world, but both Russia and China have embarked on massive campaigns to reform their armed forces and expand their respective influence across the globe, prompting U.S.-led NATO to reevaluate its position.