Trump May Be Forced to Testify in 'Apprentice' Sexual Accuser Defamation Case After Judge Again Denies Stay Request
President Donald Trump may be forced to testify in a defamation lawsuit from a woman who served as a contestant on his show The Apprentice after a judge again denied his request for a stay.
"Application for interim stay is denied. Expedite motion," New York State Supreme Court Judge Jennifer G. Schecter wrote in the decision regarding Summer Zervos v. Donald J. Trump, signed Monday and obtained by Law&Crime.
With Schecter's ruling, Trump and the contestant Zervos' camps face a Jan. 31 deadline for the president to participate in a deposition. That means Trump could be forced to testify in court by the end of January. Trump's attorneys have indicated they plan to seek other legal avenues to further delay his deposition in the case.
Zervos accused Trump of sexually assaulting her at Beverly Hills Hotel in 2007. Trump denied assaulting Zervos, and she sued him for defamation in January 2017, claiming he called her a liar when she disclosed her accusations while he was making his 2016 presidential bid.
According to Schecter's decision, Trump's lawyers wrote "a stay is necessary given the novel and important Constitutional issues involved, the special considerations due the President's request for interlocutory appeals and to prevent irreparable harm."
Zervos's lawyer told Law&Crime late Monday that Trump "yet again sought to stay this case, and yet again was denied that emergency application this evening."
Trump's lawyers have sought to have Zervos's case dismissed or postponed, and argued that the Constitution protects sitting presidents from lawsuits in state courts pertaining to matters outside of a president's official job.
In March 2018, Schecter made the landmark ruling that a "sitting president is not immune from being sued in federal court for unofficial acts." She added that "no one is above the law," and that "immunities are grounded in the nature of the function perform,d not the identity of the actor."
Trump asked for a stay and was denied in May 2018.
The president has denied Zervos's accusations as "total fabrication" and retweeted a post stating her claims were a "hoax." Trump said Zervos came forward with the claims for "ten minutes of fame." He called her and more than a dozen women who have alleged he sexually harassed or assaulted them, "liars."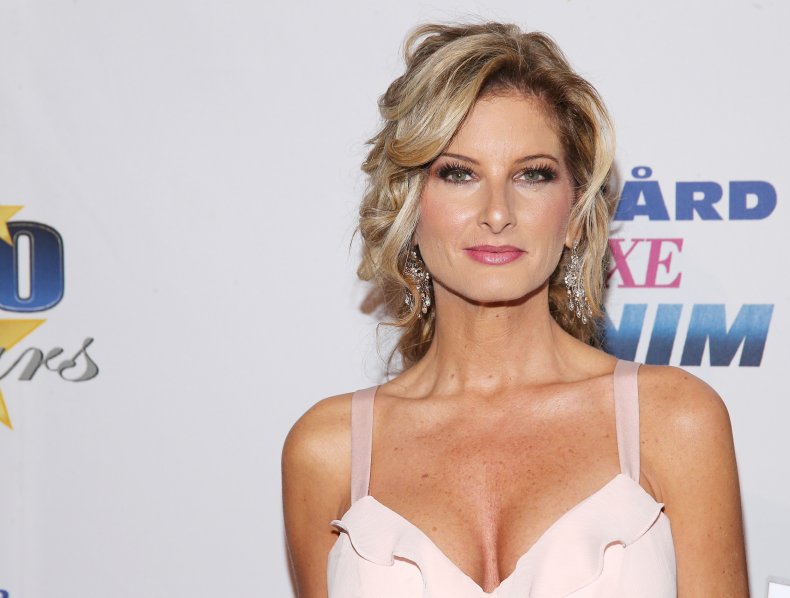 Zervos is asking for an apology from Trump and for him to retract his comments about her, as well as damages.
The White House did not immediately respond to a request for comment from Newsweek on Tuesday.
Trump's deposition comes as he faces impeachment hearings for requesting Ukraine's president to investigate 2020 Democratic candidate Joe Biden. Trump on Monday tweeted he would "strongly consider" providing a written testimony in his impeachment inquiry.