Will Trump Testify? Senator Chris Murphy Wants President to Answer Comey's Accusations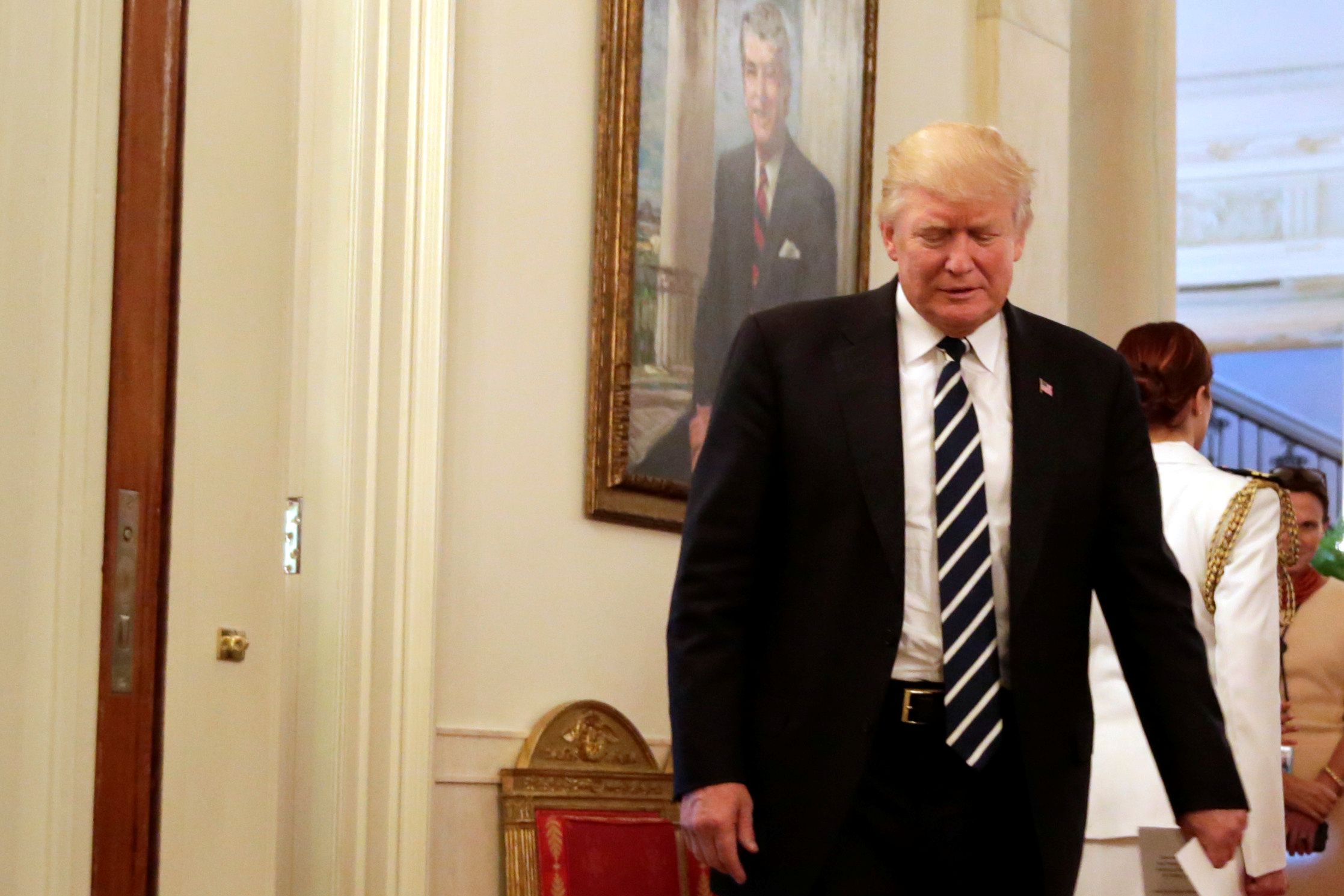 Following former FBI director James Comey's explosive testimony Thursday, one Democratic senator is calling for President Donald Trump to answer the law enforcement official's accusations by testifying under oath before Congress.
Speaking before the Senate Intelligence Committee, Comey asserted that he wrote detailed memos of his meetings and conversations with the president because he was afraid Trump would lie about what transpired. Comey also confirmed that Trump asked if he could "let go" of the investigation into his former national security adviser, Mike Flynn.
Connecticut Senator Chris Murphy, in turn, said in a statement following the testimony that Comey's words proved that media reports about Trump's attempts to hinder the investigation into Russia's meddling in last year's election weren't "fake news."
"Every day, it seems like the walls are closing in on this president. What's most important is that investigators in the Senate and at the Department of Justice get all the facts and find the truth," Murphy's statement read. "If the White House's account differs from what we heard today, the American people deserve to hear the president's side of the story in a similar forum—under oath and open to the press."
To date, only three sitting presidents and one vice president have ever offered testimony to congressional committees, with Gerald Ford being the last, in October 1974. He was called to explain the reasoning behind pardoning Richard Nixon.
Comey did not go so far has to explicitly state that Trump committed obstruction of justice, but he said he intentionally leaked one of his memos to a Columbia University professor who in turn funneled it to The New York Times so as to facilitate the appointment of a special counselor to keep alive the investigation into Russia and Trump's campaign.
Neither Trump nor the White House has given any indication that the president will appear before Congress but each has responded to both the press and on social media.
Deputy Press Secretary Sarah Huckabee Sanders told reporters during an off-camera briefing that the president "definitively" is not a liar and claimed it was "frankly insulting" to be asked whether he is.
The president first responded through his personal lawyer, Marc Kasowitz, after Comey testified. His statement said the president felt vindicated because Comey confirmed that he told Trump he was not personally under investigation, and it chastised Comey for leaking information to the press.
Trump also returned to Twitter after staying off his personal account all of Thursday, to state: " Despite so many false statements and lies, total and complete vindication...and WOW, Comey is a leaker! "