Trump Thanks Kanye West for Supporting Him In Wake of Jimmy Kimmel Interview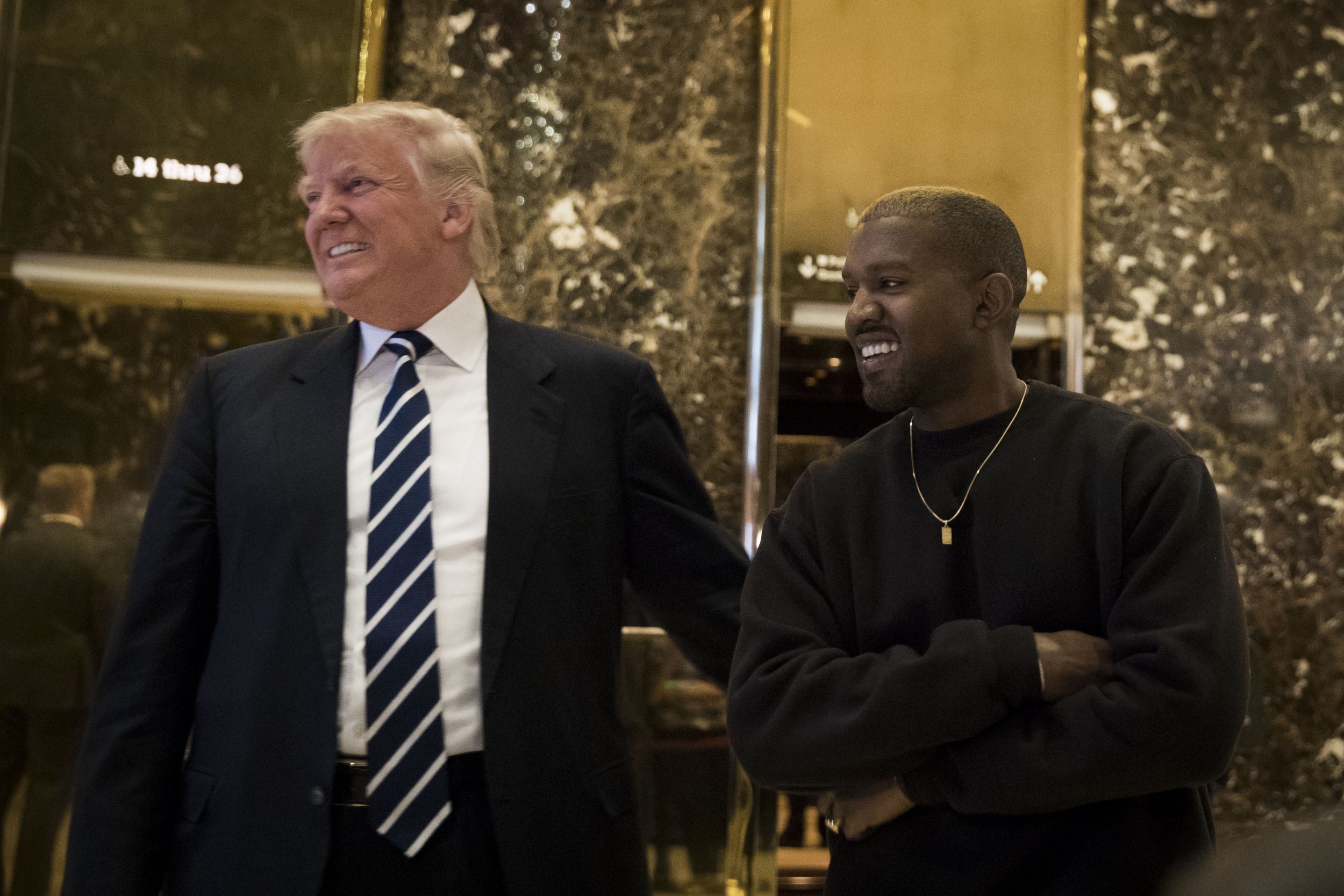 President Trump has thanked Kanye West for supporting him following the rapper's Thursday appearance on Jimmy Kimmel Live!.
In his interview with the comedian, West discussed his backing for the president and questioned the level of criticism that Trump received.
"Thank you to Kanye West and the fact that he is willing to tell the TRUTH," Trump tweeted on Friday. "One new and great FACT—African American unemployment is the lowest ever recorded in the history of our Country. So honored by this. Thank you Kanye for your support. It is making a big difference!"
Speaking of his support for Trump during the election campaign, West said it took him a year and a half to "have the confidence to stand up and put the hat on no matter what the consequences were."
"And what it represented to me is not about policies—because I'm not a politician like that, but it represented overcoming fear and doing what you felt, no matter what anyone said, in saying, you can't bully me: liberals can't bully me, news can't bully me, the hip-hop community, they can't bully me." He added, "I quite enjoy it when people are mad at me about certain things."
Furthermore, he said part of the reason that he supported the president was that African-Americans and entertainers were usually expected to be Democrats.
"As a musician, African-American guy out in Hollywood—all these different things, everyone around me tried to pick my candidate for me and then told me every time I said I liked Trump that I couldn't say it out loud or my career would be over, I'd get kicked out the black community, because blacks, we're supposed to have a monolithic thought—we can only be Democrats," he said.
However, West appeared unsure over how to respond to a question Kimmel asked him regarding the Trump administration's policy of separating the families of asylum seekers at the border, during which the host referenced the producer's famous comments on George W. Bush's reaction to Hurricane Katrina.
"There are families being torn apart at the border of this country," Kimmel said. "Whether we like his personality or not, his actions are what matter. You so famously, and so powerfully said, 'George Bush doesn't care about black people.' What makes you think that Donald Trump does—or any people at all?"
West did not answer immediately and seemed to be contemplating the question when Kimmel quickly cut to a break.