Trump Thinks The Pences Are 'Yokels' Because They Brought Pets To Washington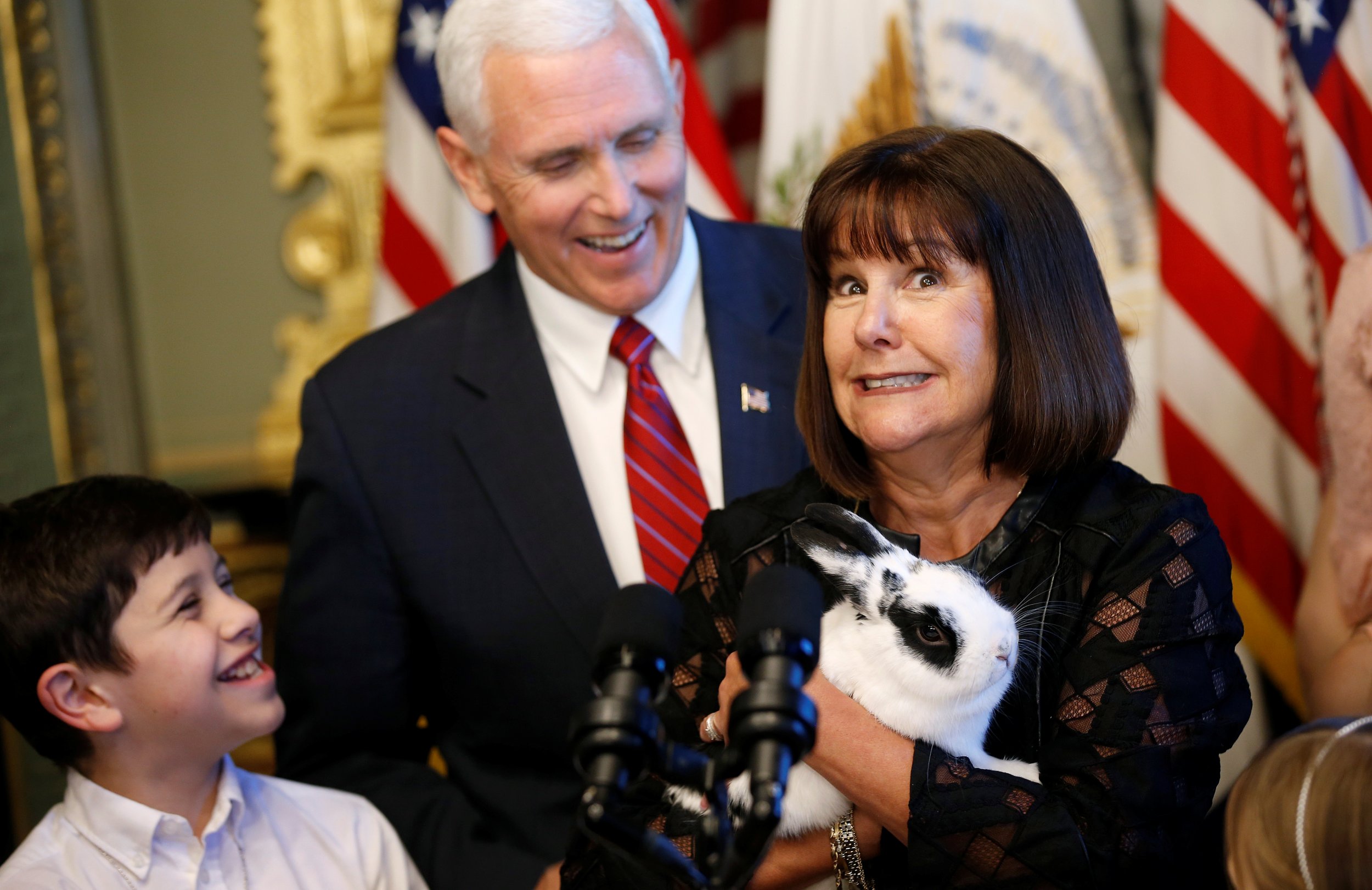 President Donald Trump thinks lowly of Vice President Mike Pence and his family.
When the Pences—who had two cats, a rabbit and a snake as family pets—decided to bring some of them to their residence in the Washington D.C.-based Naval Observatory last January, Trump ridiculed the arrangement to his secretary, a longtime adviser told The Atlantic in a story published Tuesday.
"He was embarrassed by it; he thought it was so low class," the adviser said. "He thinks the Pences are yokels."
Trump, whose net worth is $3.1 billion according to Forbes, apparently had already formed an opinion of Pence before picking him as his running mate as "prudish, stiff, and embarrassingly poor, according to one longtime associate," The Atlantic said.
While Pence is far from one of the richest Americans in the country, he doesn't classify as an uneducated and unsophisticated person from the countryside—the definition of a true yokel.
Pence served as governor of Indiana from January 2013 to days before he was inaugurated as vice president in January 2017. Prior to that, he served as chair of the House Republican Conference and was a member of the House of Representatives.
In their most recent tax return, Pence and his wife Karen reported $113,026 in adjusted gross income, almost entirely from his salary as Indiana governor, according to The Wall Street Journal. Pence's income did not top $200,000 annually in a decade of tax returns.
The filings also showed that Pence regularly used tax breaks for upper-middle-class families to cover the costs of raising a family and paying for college tuition.
Trump had reservations about picking Pence and considered New Jersey Governor Chris Christie, but went with the Indiana politician three days after dining with the Pences. Trump is the first president in 150 years who has not brought a pet to the White House, according to the New York Post.
The Pences' rabbit called Marlon Bundo became an Instagram star after moving to the Naval Observatory and has accompanied the vice president in some official appearances. The so-called Bunny of the United States is the main character in a children's book written by Pence's daughter. The Pence family, after one of their two cats died in June, adopted a kitten named Hazel and a puppy named Harley.
Pence's press secretary Alyssa Farah on Tuesday tweeted that The Atlantic's story was "tired."