President Donald Trump's tweet threatening Iranian President Hassan Rouhani has inspired a prolific social media reaction.
More than 94,000 people had reposted the original tweet 16 hours after it was posted late Sunday, with many of them making fun of the president by turning his words into memes and altered song lyrics.
Trump's caps lock-heavy tweet commanded that Rouhani "Never, ever threaten the United States again or you will suffer consequences the likes of which few throughout history have ever suffered before. We are no longer a country that will stand for your demented words of violence & death. Be cautious!"
The president's response followed Rouhani's warning that "America should know that peace with Iran is the mother of all peace, and war with Iran is the mother of all wars." Rouhani also threatened to stop international oil shipments through the Strait of Hormuz if the U.S. continued to stir up Iran.
The White House released a statement on Monday from National Security Adviser John Bolton reiterating the president's statement: "I spoke to the president over the last several days, and President Trump told me that if Iran does anything at all to the negative, they will pay a price like few countries have ever paid before."
Despite the tense diplomatic standoff that has smoldered since Trump withdrew from the Iran nuclear accord in May, social media users couldn't avoid mocking the president's tweet.
Twitter erupted with posts lampooning Trump as being angry at a McDonald's worker, infuriated for someone microwaving fish in the break room within hours and irritated at yogurt being left in the fridge for too long.
Others tracked down old pictures of Trump to merge with the text, such as users who combined the president's tweet with a photo of him shouting at an 11-year-old mowing the White House lawn.
Other Twitter users changed the lyrics of famous songs like Rick Astley's "Never Gonna Give You Up" and hits from Guns n Roses, according to the BBC.
Comments on Trump's Twitter have frequently featured snide criticism that satirizes the president for typos, errors and strange capitalizations that sometimes appear in his tweets.
Trump misidentified the former Democratic National Committee Chairwoman Debbie Wasserman Schultz by calling her "Wendy,"spurring a series of ridiculing comments before the post was taken down.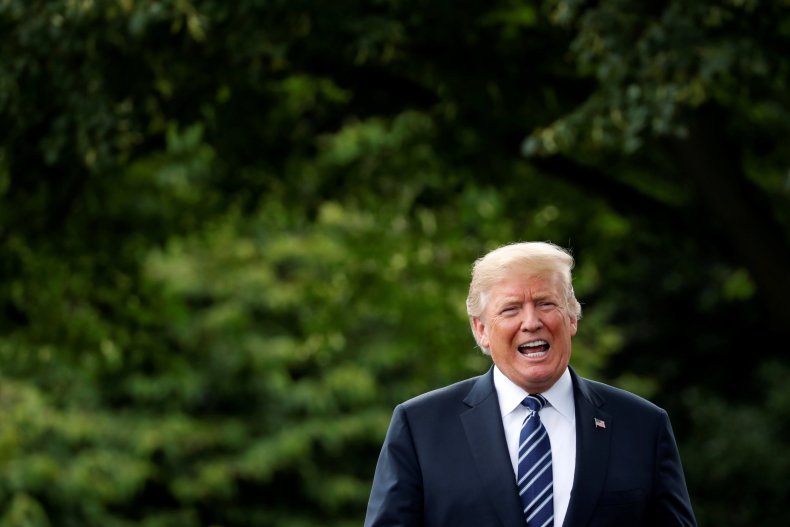 Last May, Trump sent out his perplexing "Despite the constant negative press covfefe," tweet, sparking a range of pieces that attempted to dissect and translate what he could have meant.
And in March 2017, Trump's claim that President Barack Obama had "gone to tapp" his phones "during the very sacred election process. This is Nixon/Watergate. Bad (or sick) guy!" drew a range of mocking social media responses.