Trump Threatens North Korea, But His Mistakes Upset U.S. Ally South Korea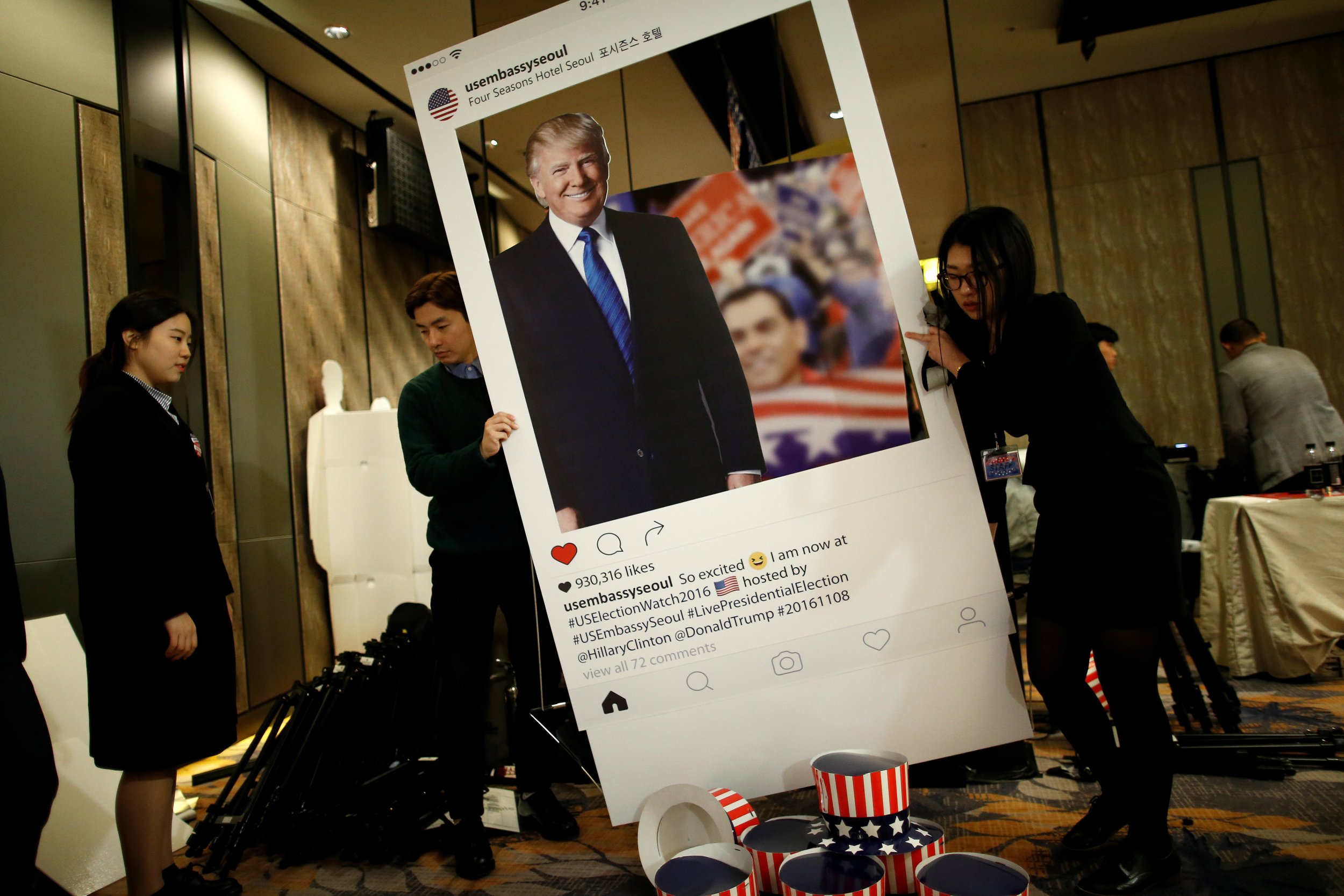 Many South Koreans have praised President Donald Trump's hardline stance on their rival neighbor, North Korea, but some of the Republican leader's recent public gaffes have upset residents of the traditional U.S. ally at a time when tensions are already running high in the region.
The U.S. has long backed Seoul and provided significant military support, but has largely resorted to diplomacy and economic sanctions in handling frequent threats from Pyongyang. The relatively new White House has vowed to take a more aggressive stance and, when North Korea suggested last week it was gearing up for a sixth nuclear test, Trump said a U.S. naval strike group would head to the region. A number of South Koreans welcomed this move. The only problem is...Trump's "armada" never showed up.
Related: How the U.S., China, Japan and the Koreas Are Reacting to the Crisis in Asia
Instead, the naval strike group, which included the USS Carl Vinson, was thousands of miles away near Australia. The group's location contradicted the words of Trump and even Defense Secretary James Mattis, who told reporters that the U.S. Navy had canceled scheduled drills involving the vessels in Australia, Reuters reported. It had not. As of Tuesday, the ship was still reported by the Navy as being in the Indian Ocean and, as elections approach in South Korea, many have expressed their frustration.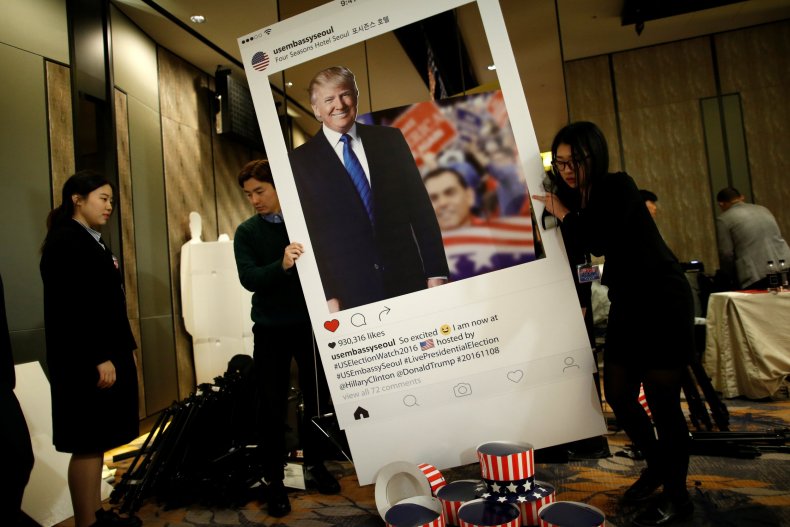 "What Trump said was very important for the national security of South Korea," South Korean presidential candidate Hong Joon-pyo of jailed leader Park Geun-hye's ruling Liberty Korea Party told The Wall Street Journal in an interview published Wednesday. "If that was a lie, then during Trump's term, South Korea will not trust whatever Trump says."
Despite the apparent error, White House Press Secretary Sean Spicer maintained Wednesday that the U.S. has "an armada going toward the peninsula," according to Reuters.
Meanwhile, while the military blunder may have led some South Koreans to question Trump's commitment to the country's national security, another mistake has many doubting the leader's grasp of Asian history. After meeting with China's President Xi Jinping earlier this month, Trump told The Wall Street Journal that he discussed the region's expansive history with the Chinese leader. Trump said the pair got into "thousands of years …and many wars" of Asia's history and, specifically, how "Korea used to be a part of China."
Korea has never been a part of China. Korea's early kingdoms had, at times, offered tribute to China and the two were briefly linked under the Mongolian Empire in the 13th century, but the claim falls flat.
Ahn Hong-seok, a 22-year-old university student in South Korea, told the Associated Press that if Trump "is a person capable of becoming a president, I think he should not distort the precious history of another country."
South Korea's Ministry of Foreign Affairs also balked at the error. "Throughout the thousands of years of relations, Korea has never been part of China, and this is a historical fact that is recognized internationally and something no one can deny," Cho June-hyuck, a South Korean Foreign Ministry spokesperson, said Friday, according to the Associated Press.
To be sure, the recent fumbles by the president and his administration are unlikely to sever the long-standing relationship between the U.S. and South Korea. Pyongyang and Seoul, which govern bordering Korean Peninsula nations that have technically been at war since the 1950s, have often traded heated rhetoric with one another and North Korea's nuclear capabilities have recently drawn international condemnation and concern for South Korea's fate. In a U.S.-drafted statement, the U.N. Security Council condemned Thursday North Korea's failed missile launch Sunday and said it would consider further economic sanctions against Pyongyang.