Trump Threatens to Cut Off Aid to Countries That Allow Smuggling of Illegal Drugs Into U.S.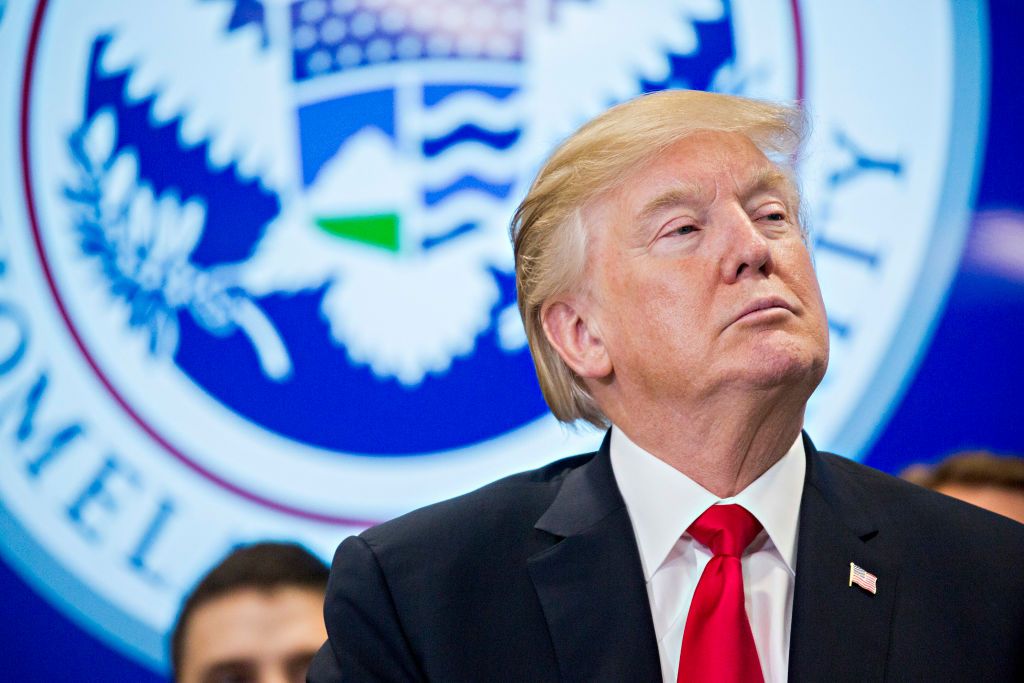 President Donald Trump threatened to cut off aid to countries that allow illegal drugs to be trafficked into the United States.
During a Friday visit to the Customs and Border Protection National Training Center in Virginia, the president said, as cited by CNN, "I want to stop the aid. If they can't stop drugs from coming in, 'cause they can stop them a lot easier than us. They say, 'oh we can't control it.' Oh great, we're supposed to control it."
"So we give them billions and billions of dollars, and they don't do what they're supposed to be doing, and they know that. But we're going to take a very harsh action."
Trump listed countries he alleged are allowing people to enter the U.S. illegally.
"We want strong borders. We want to give you laws. We want to stop the catch and release nonsense that goes on. You catch somebody and you release them. You know they're bad," he said. "They're pouring in from El Salvador, Guatemala, Honduras, Mexico, all over. They're just pouring into our country."
The President added: "These countries are not our friends, you know."
"We think they're our friends, and we send them massive aid, and I won't mention names right now," he said. "But I look at these countries, I look at the numbers we send them, we send them massive aid and they're pouring drugs into our country and they're laughing at us."
Trump is currently engaged in a standoff with Democrats over protections offered to young undocumented immigrants known as "Dreamers" brought into the country as children.
The president sounded skeptical about the prospects of a deal being made before March 5, when federal protections expire for many immigrants.
"We want to make a deal. I think they want to use it for political purposes, for elections," Trump said of the Democrats.