Trump Threatens to Cut FEMA Aid for California Forest Fires After Nation's Deadliest Wildfire in a Century
President Donald Trump threatened to cut federal forest fire aid to California as the state recovers from the country's deadliest wildfire in a century.
"Billions of dollars are sent to the State of California for Forrest fires that, with proper Forrest Management, would never happen. Unless they get their act together, which is unlikely, I have ordered FEMA to send no more money. It is a disgraceful situation in lives & money!" Trump tweeted on Wednesday morning.
He later deleted the tweet and reposted it, spelling "forest" correctly the second time.
The White House did not initially respond when asked by The Wall Street Journal if the president had already instructed the Federal Emergency Management Agency to cut aid. White House press secretary Sarah Huckabee Sanders did not immediately respond to Newsweek's request for comment.
FEMA is part of the Department of Homeland Security, whose operations are affected by the partial government shutdown, which entered its 19th day on Wednesday.
Trump's tweet came a day after California Governor Gavin Newsom was sworn in. Newsom asked for $105 million to improve wildfire safety on Tuesday. The state legislature has already set aside $200 million for managing forests, according to The Sacramento Bee.
Newsom and House Speaker Nancy Pelosi criticized the president for his Wednesday tweet.
In November, the president blamed poor forest management for the wildfires that wreaked havoc across the state.
"There is no reason for these massive, deadly and costly forest fires in California except that forest management is so poor. Billions of dollars are given each year, with so many lives lost, all because of gross mismanagement of the forests. Remedy now, or no more Fed payments!" he tweeted during the Camp Fire, which killed 86 people, burned 153,000 acres of land and destroyed nearly 14,000 homes.
The tweet drew extensive backlash from firefighters, scientists and the public. Experts noted the role of climate change in worsening fires in California.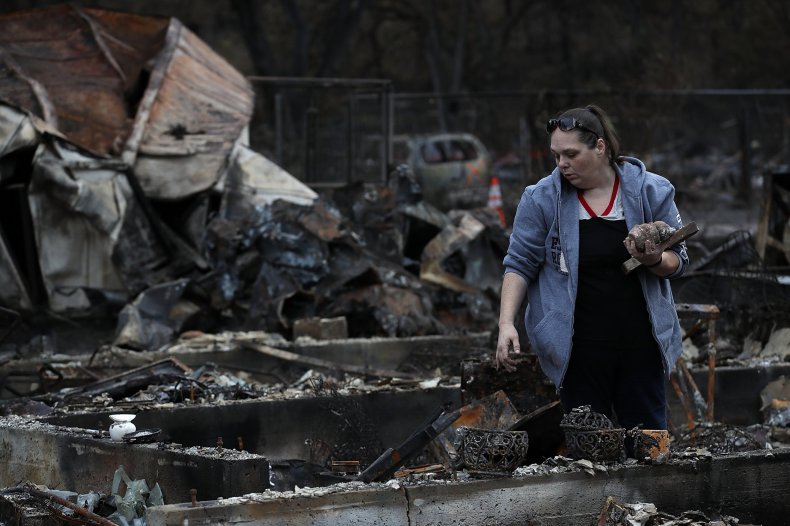 "California has always been a leader with respect to sound, science-based forest management practices on private land," J. Keith Gilless, a professor of forest economics at the University of California, Berkeley, told NBC News, saying Trump was "at best uninformed."
"Unfortunately, these practices don't have much influence on wind speed, temperature, relative humidity, or drought cycles, even if they may help us to address the long-term threat of climate change."
The president has also promoted thinning trees to decrease the severity of the wildfires. Experts have said this could help fires burn more slowly, but critics have noted that the federal government managed many of the state's forests and that Trump has sought to slash budgets of Department of Interior and U.S. Forest Service programs that are tasked with carrying out such activities.