Trump Threatens to Have Colleges' Tax Exempt Status Re-Examined Over 'Radical Left Indoctrination'
President Donald Trump said Friday he wants the Department of Treasury to reconsider tax exemptions for some universities and other schools because "too many" are about "Radical Left Indoctrination, not Education."
"I am telling the Treasury Department to re-examine their Tax-Exempt Status," the president tweeted, adding that he would also consider blocking funding from offending schools "if this Propaganda or Act Against Public Policy continues."
The president's comments came at the end of a week packed with debates over how and when schools should reopen for the fall semester. Though most school districts have agreed on the importance of reopening as quickly as possible to get students back into classrooms, many have expressed concerns regarding the challenges to keeping school communities safe in light of the ongoing threats posed by the coronavirus pandemic.
By Friday, July 10, more than 3.1 million COVID-19 cases had been reported in the U.S. since the pandemic began. Though the Centers for Disease Control and Prevention said children under 18 represented about 2 percent of the nation's cases, some remain concerned for the adult teachers and staff members who work in schools, as well as the family members to whom children could expose to the virus if they pick it up at school.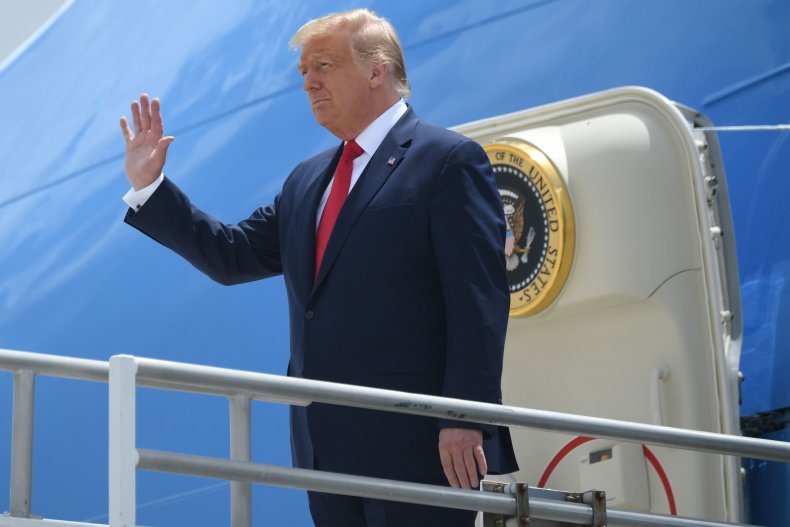 Despite these concerns, the president has been adamant about schools reopening for in-person instruction this fall. After Trump criticized the CDC's "tough" guidelines for schools earlier this week, CDC Director Robert Redfield said Wednesday the agency was working on updating its recommendations for educators and planned to release a new version next week. However, Redfield clarified his remarks during an interview with Good Morning America on Thursday, saying the agency would not be revising its guidelines but would instead provide schools with additional recommendations to help them reopen safely.
The president first indicated he might cut federal funding from schools on Wednesday when he suggested Democrats had political motivations for keeping schools closed. Department of Education Secretary Betsy DeVos also said the federal government was "seriously" considering making changes to its funding for schools following several hours of meetings that took place on Tuesday between education and government officials at the White House. The meeting concluded with Trump insisting governors reopen schools within their states full-time for in-person instruction this fall, a decision that quickly received pushback from the National Education Association and other teachers unions.
The president's tweet to remove tax exemptions from educational institutions takes the proposed punishments for delaying school reopenings one step further. According to the Association of American Universities, most public and private universities in the U.S. qualify for tax exemptions because of the educational instruction they provide.
It was unclear if the president's reference to "school systems" in his Friday tweet included K-12 schools. Newsweek reached out to the Department of Treasury for comment but did not receive a response in time for publication.