Trump Threatens Pennsylvania State Lawmakers Resisting Election Audit: 'Will Be Primaried'
Donald Trump lashed out Monday at two Pennsylvania Republicans who he said are resisting an audit of the 2020 presidential election.
"Why is State Senator Jake Corman of Pennsylvania fighting so hard that there not be a Forensic Audit of the 2020 Presidential Election Scam? Corman is fighting as though he were a Radical Left Democrat, saying that a Forensic Audit of Pennsylvania not take place," Trump said in a statement.
"Why is Senator David Argall playing the same game? Are they stupid, corrupt, or naive? What is going on?" Trump asked.
The former president added that other state senators want the audit to take place "immediately" and that those opposing it will face repercussions.
"I feel certain that if Corman continues along this path of resistance, with its lack of transparency, he will be primaried and lose by big numbers. What went on in Philadelphia and other areas of the State must be properly and legally exposed. If it is not, just like with open Borders, we won't have a Country anymore!" Trump said.
His statement comes as Pennsylvania Republicans face pressure to pursue an Arizona-style "audit" of the 2020 election. Official results show President Joe Biden won Pennsylvania by more than 81,000 votes.
In response to Trump's statement, Argall told Newsweek, "I support the call for this audit, and I have made this clear to anyone who has asked.
Three Republican state lawmakers toured the Arizona audit earlier this month. One of those lawmakers, state Senator Doug Mastriano, told Trump at a meeting last month that he could bring about an audit in his state, according to The Washington Post.
The Post also reported that several GOP state senators in Pennsylvania pushed to conduct unofficial election audits in multiple counties last December. One county allowed a company called Wake TSI to recount roughly 1,000 mail-in ballots and collect data from county voting machines, according to the newspaper.
Trump issued a statement on June 4 praising Mastriano as a "great patriot" for leading the trip to Arizona. The former president also called on the Pennsylvania Senate to follow Mastriano's call for an audit.
"The people of Pennsylvania and America deserve to know the truth," Trump said.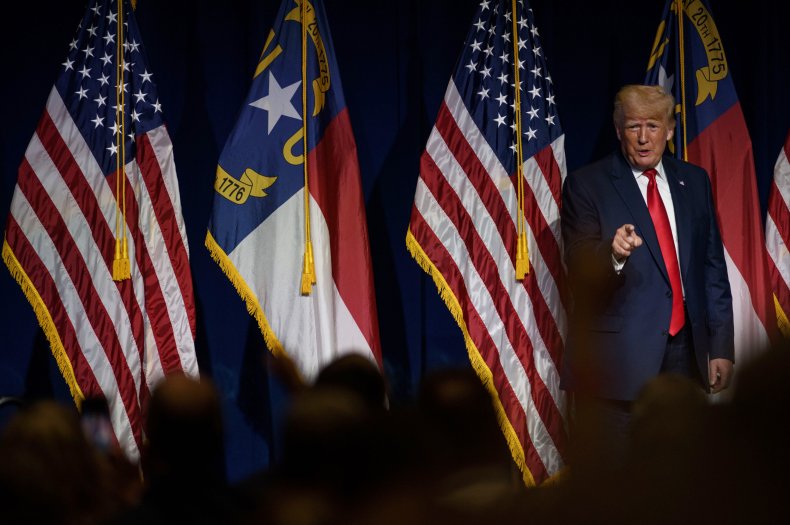 State Representative Seth Grove, a Republican, has flatly rejected the idea that the chamber will conduct an audit. Grove chairs the House State Government Committee and has led 10 hearings on the 2020 election.
"The PA House of Representatives will not be authorizing any further audits on any previous election," Grove tweeted on June 3. "We are focused on fixing our broken election law to make it easier to vote and harder to cheat."
Argall told the Pennsylvania Capital-Star news site earlier this month that the Pennsylvania Senate was "still reviewing the pros and cons" of a legislative election audit.
Pennsylvania Governor Tom Wolf and other Democrats have argued that Republicans who support an audit are trying to spread more misinformation about the presidential race.
"What they're calling for isn't an 'audit.' It's a taxpayer-funded disinformation campaign and a disgrace to democracy," Wolf tweeted on June 4. "Pennsylvania had a free and secure election. That's a fact. Pennsylvanians deserve better from their elected officials."
Newsweek reached out to Corman for a response to Trump's statement but didn't receive a response before publication.