Donald Trump Threatens to Flood American Streets With Detained Migrants as Political Weapon Against Democrats
President Donald Trump threatened to send undocumented immigrants to "sanctuary city areas" as political retribution against Democrats on Friday.
The comments came a day after the White House said it was not considering sending migrants arrested at the border to sanctuary cities.
"We might as well do what [Democrats] always say they want. We'll bring the illegal... I call them the illegals... we'll bring them to sanctuary city areas and let that particular area take care of it," the president said to reporters on Friday.
"California certainly is always saying, 'Oh we want more people'... Well, we'll give them more people. We can give them a lot. We can give them an unlimited supply. And let's see if they're so happy. They say we have open arms. Let's see if they have open arms. The alternative is to change the laws and we can do it very, very quickly," he said.
The remarks, which reiterated tweets from Trump earlier in the day, drew quick backlash from critics.
Senator Kamala Harris, who is one of 18 Democrats running for president, tweeted, "Using human beings—including children—for perceived political gain, is reprehensible."
Walter Shaub, former director of the Office of Government Ethics, also posted on Twitter.
"The President of the United States of America tweeted this afternoon that he is considering transporting human beings he has captured for concentration in cities populated by Americans he considers his enemies," Shaub wrote.
On Thursday, The Washington Post reported that Trump aides had proposed in November and February to transport undocumented immigrants to sanctuary cities.
The report said that the legal department of Immigrations and Customs Enforcement had rebuked the proposal.
"This was just a suggestion that was floated and rejected, which ended any further discussion," the White House told The Washington Post.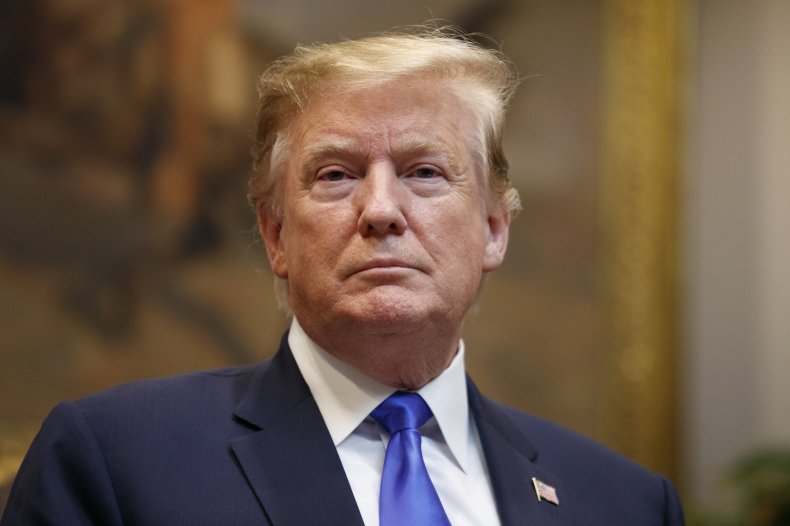 Friday's remarks were the latest development in an ongoing battle between Trump and Democrats over immigration policy.
The president has repeatedly called for a wall at the southern border, referring to the flow of migrants into the country as a "humanitarian and security crisis."
Politifact reported earlier this year that experts said the "crisis" at the border related to the country's asylum system.
The Trump administration said that 103,000 migrants crossed into the U.S. without authorization last month, topping the 76,000 who entered in February.
Immigration officials have noted that they are running out of space in detention facilities.The New York Times reported in February that due to the Trump administration's policies for detaining immigrants, detention numbers have reached their highest levels ever.