Trump Threatened to Take Away Health Care From Members of Congress. Can He Do That?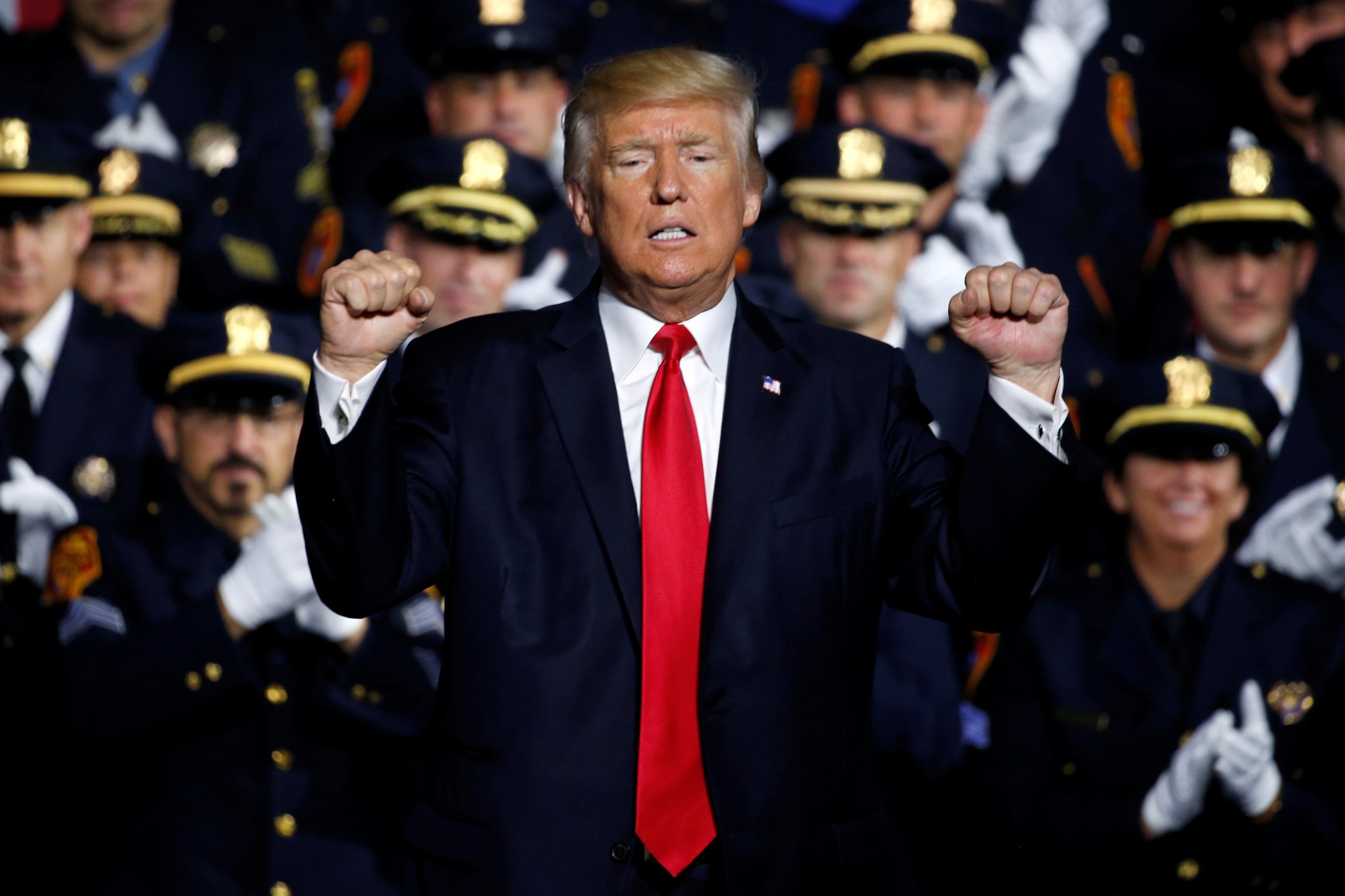 As Republican members of Congress have tried and failed to follow through with their campaign promise of repealing Obamacare, President Donald Trump has threatened to eliminate some health benefits for members of Congress and their staffs.
"If a new HealthCare Bill is not approved quickly, BAILOUTS for Insurance Companies and BAILOUTS for Members of Congress will end very soon!" Trump tweeted Saturday.
Congress members and their staffs were moved from the the typical federal employee health care benefits program to the Obamacare exchanges as part of the law. The Office of Personnel Management determined in 2013 that the federal government could help pay premiums on the exchanges for congressional employees, as Roll Call reported at the time.
Mick Mulvaney, the director of the Office of Management and Budget, told CNN's Jake Tapper Sunday on State of the Union that he had spoken "at length about that exact issue" with President Trump Saturday.
"What he's saying is, 'Look, if Obamacare is hurting people, and it is, then why shouldn't it hurt insurance companies, and, more importantly, perhaps, for this discussion, members of Congress?" Mulvaney said. "There is a certain benefit that members of Congress get as part of an OPM decision from a couple of years ago, and I think the president is simply looking at this and going, 'Is this fair?"
Health benefits for congressional staffers had been subsidized by the federal government before passage of the Affordable Care Act, and continued to be so as the OPM's decision came before health plans for congressional staffers moved over to the Obamacare exchanges.
Although the original amendment putting members of Congress and their staffs onto the exchanges explicitly said employer reimbursements would continue, that language did not make it into the final Obamacare bill. The OPM's ruling came as partisan divides over the law made passage of a legislative fix a daunting proposition.
Since the regulation came from the OPM, and not an act of Congress, the administration technically could revoke these benefits. But the memo would have to officially be rescinded by the director of the OPM.
The office currently has an acting director, Kathleen McGettigan, who is a holdover from the Obama administration. McGettigan is a career OPM employee who has worked for the OPM for 25 years.
Trump has nominated George Nesterczuk, who worked in the OPM during the Ronald Reagan and George W. Bush presidencies, to lead the office. Nesterczuk, also a member of the Trump transition team, has not yet been confirmed by the Senate.
"Currently OPM is headed by Obama appointee. She will have to revoke the memo. Or get fired." Josh Blackman, an adjunct scholar at the libertarian Cato Institute, said on Twitter. "POTUS may need to install someone as head of OPM for purpose of rescinding memo."