Rex Tillerson Should Resign from the Trump Administration, Former State Department Official Says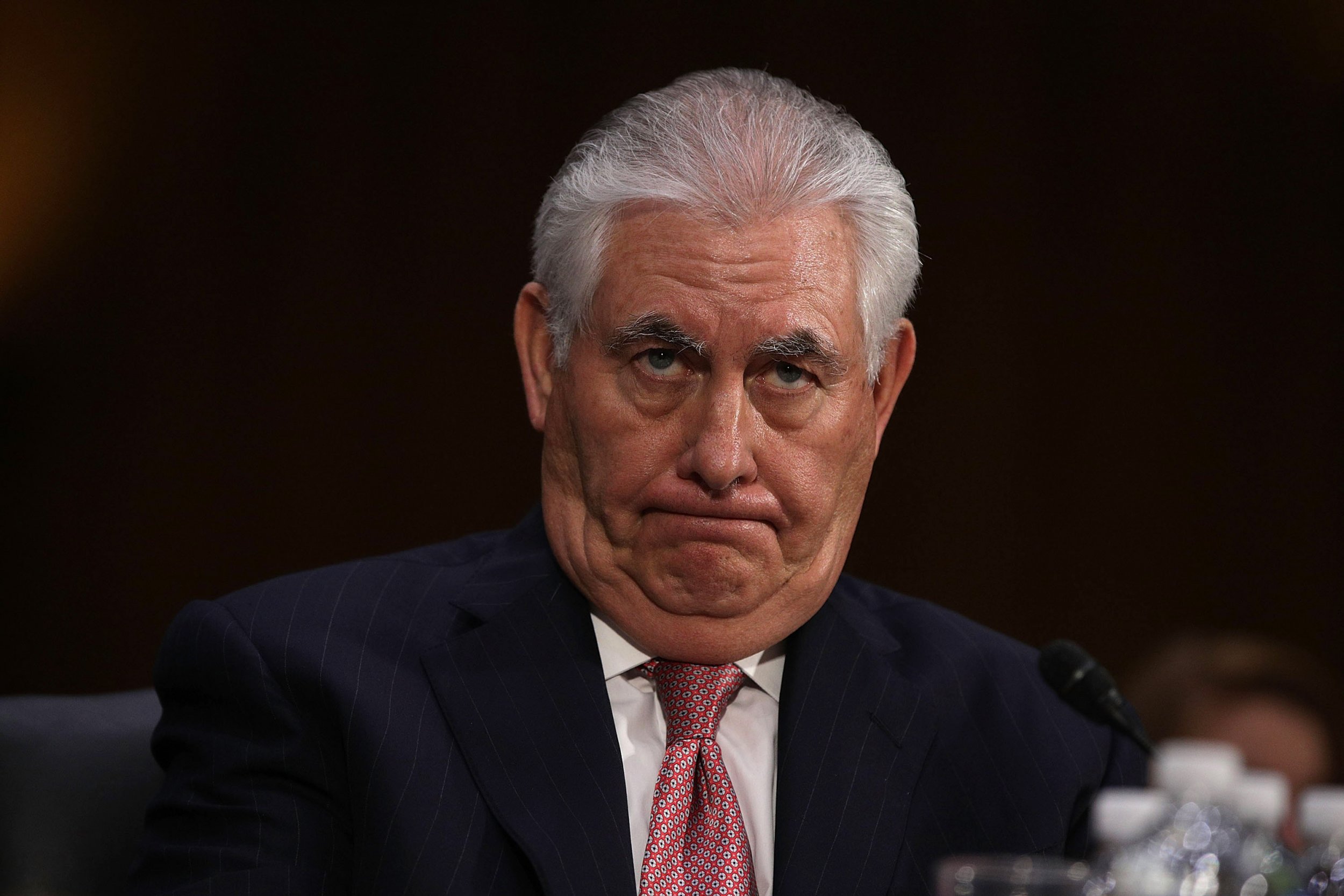 An ex-State Department official well liked by President Donald Trump said Wednesday that Secretary of State Rex Tillerson needed to resign.
"Rex Tillerson has been dealt a bad hand by the Potus & has played it badly," Richard Haass, who was a close adviser to Secretary of State Colin Powell and is now president of the Council on Foreign Relations, said in a tweet before Tillerson's speech on Wednesday. "For both reasons he cannot be effective SecState & should resign."
Haass was referring to an ongoing clash between Tillerson and Trump, the latter of whom has publicly contradicted his Cabinet member over the past few days. Tillerson said Saturday that the U.S. had direct channels of communication with North Korea, indicating that the two nations may be negotiating over Pyongyang's frequent missile tests. But on Sunday, Trump slammed Tillerson on Twitter, writing that he'd told his "wonderful" secretary of state that it was a waste of time attempting to talk with North Korean leader Kim Jong Un.
"Save your energy Rex, we'll do what has to be done!" Trump wrote. "Being nice to Rocket Man hasn't worked in 25 years, why would it work now?"
The divide deepened on Wednesday, when NBC News reported that Tillerson has been fed up with Trump for a while. After Trump introduced politics in a July speech to the Boy Scouts of America—where Tillerson was formerly the national president—the secretary of state privately called the president a "moron."
Haass's Wednesday morning remarks about Tillerson made an instant splash on social media, given his reputation in Washington. Haass served as director of policy planning for the State Department from 2001 to 2003, advising then-Secretary of State Powell under President George W. Bush. Trump has called Haass one of the "few people that I really like and respect."
Haass isn't the only one who's publicly suggested a White House shake-up. California Representative Ted Lieu, a Democrat, tweeted Wednesday that "during these dangerous times, the dysfunction between Rex Tillerson & [Trump] is harming American foreign policy," adding that "one of them needs to resign."
For now, Tillerson has not taken Haass's advice, which certainly was not the first call for a Cabinet member to step down. Several politicians came forward with similar demands in August, after the president refused to condemn white nationalist violence at protests in Charlottesville, Virginia.
At the time, Kevin Huffman, the former commissioner of the Tennessee Department of Education, tweeted that Education Secretary Betsy DeVos should resign because "it is not viable to serve all kids under a POTUS who defends and encourages white supremacy." Hawaii Senator Brian Schatz, a Democrat, told MSNBC he believed all Jewish people in Trump's Cabinet should leave in protest.
And, of course, Health and Human Services Secretary Tom Price was sacked last week amid controversy over his use of private jets.