Trump's War on Planned Pregnancies | Opinion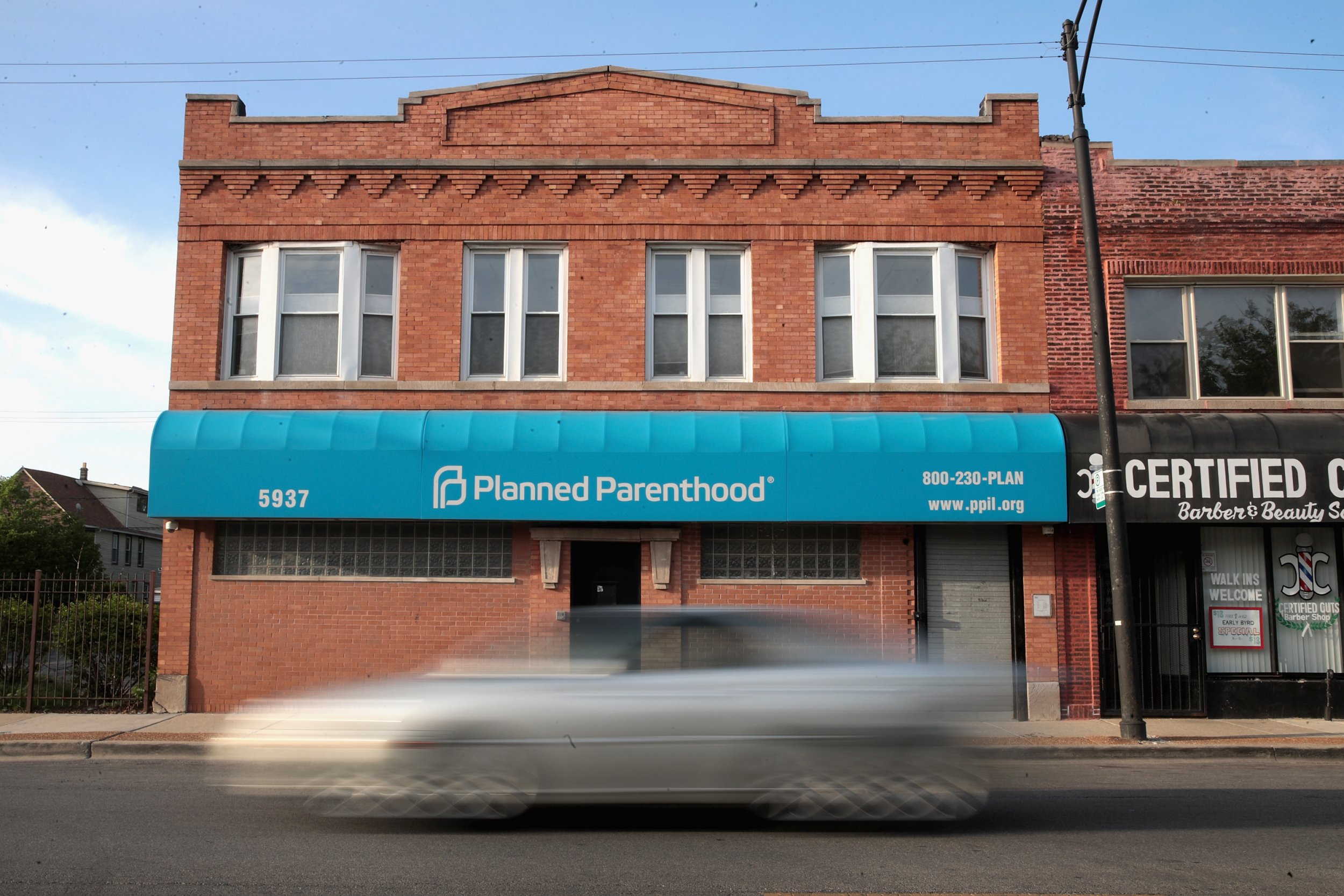 In the upside down world that is Washington, abortion opponents are celebrating a big victory that will lead to more unplanned pregnancies and more abortions. Their "victory" takes the form of a new rule for Title X, a half century old federal program that supports family planning clinics serving low-income households.
Under the new rule, which was finalized and released on Friday, Title X family planning clinics will be denied funding if they are an abortion provider or refer patients for abortion. This "domestic gag rule" is aimed at cutting off funding for Planned Parenthood, which serves 41 percent of the 4 million patients who benefit from Title X services. But it also applies to other family planning providers receiving Title X grants.
By forcing Title X clinics to close, the new rule will jeopardize access to preventive reproductive health care, including contraceptive services, cancer screenings, and testing for HIV and other sexually transmitted infections.
Before finalizing the new rule, the U.S. Department of Health and Human Services (HHS) sought public comment and it received an earful of opposition. Nearly half-a-million people filed comments in opposition to the new rule, and they were joined by 200 members of Congress, 15 governors, and 80 mayors.
Citing "troubling irregularities" in the review process, Rep. Elijah Cummings, the Chairman of the House Committee on Oversight and Reform, last week wrote a letter to OMB. Joined by three Senators, Cummings requested that HHS be required to conduct a comprehensive regulatory impact analysis before the rule is finalized. That, of course, never happened.
The gag rule, however, was never designed to satisfy public opinion or improve the health of women. From its conception, it was all about placating a key part of President Trump's political base: religious conservatives who oppose birth control and abortion. For them, the new rule qualifies as a "win-win" proposition. The new rule, however, is a "lose-lose" for low-income populations in the U.S., particularly for people of color, who constitute more than half of all Title X patients.
Government support for contraception is a vital public service. According to the Guttmacher Institute, clinics receiving Title X funding helped women avert 822,300 unintended pregnancies in 2015, thus preventing 387,200 unplanned births and 277,800 abortions. Without Title X–funded clinics, the U.S. unintended pregnancy rate would have been 31 percent higher and the rate among teens would have been 44 percent higher.
In addition to boosting the number of unplanned pregnancies, the new rule will also produce negative health outcomes that will disproportionately affect minorities. Latina women are statistically more likely to be diagnosed with cervical cancer or to die from breast cancer than white, non-Latina women.
Deny funding for family planning clinics serving low-income households and more people will die. It's that simple. If that does not seem "pro-life," it's not, and it is part of a much larger effort by the Trump Administration and its allies in Congress to make it harder to access contraceptive services, not just abortion services.
During his first week in office, President Trump signed an executive order reinstating and expanding the "global gag rule." The new rule bars overseas providers of health care services from receiving USAID funds if they advocate for, or refer patients to, abortion services. "Pro-life" advocates applauded the action, but denying funding to health care providers in areas where access to health care is limited does not save lives; it imperils them.
In its first year in office, President Trump also shut off all funding for the United Nations Population Fund (UNFPA,) which is a major supplier of contraceptives in developing countries. The funding cutoff, which has left UNFPA with a major budget shortfall, also applied to UNFPA's work in refugee camps, where many women face a high risk of sexual assault. The Trump administration has also sought, though unsuccessfully so far, to slash America's bilateral support for family planning clinics in developing country.
On the domestic front, the President has done everything in his power to destroy the Affordable Care Act (ACA,) which has vastly expanded insurance coverage of contraceptive services. While Trump failed in his campaign to repeal "Obamacare," his administration is seeking, through a proposed new rule, to allow employers and insurers to drop contraceptive coverage from their policies by simply citing a "moral" or "religious" objection. That regulation is being challenged in the federal courts, which have put a temporary hold on the proposed changes.
The Trump administration is also attacking the federal Teen Pregnancy Prevention Program, which was set up to support sex education programs proven to be effective in reducing teen pregnancy. Trump regulators, who oppose teaching students about contraception, are attempting to substitute by regulatory means with failed "abstinence–only" programs.
The Trump administration is not just opposed to Planned Parenthood; it is opposed to the idea that women should be able to plan their pregnancies. The "domestic gag rule" is the latest evidence of its opposition to family planning. Congress should reject this cynical political ploy and block its implementation.
Robert Walker is the president of the Population Institute, a Washington-based nonprofit that advocates for reproductive health and rights.
The views expressed in this article are the author's own.​​​​​