Donald Trump Tweeted a Woman with Six Followers Thinking She Was the Leader of Britain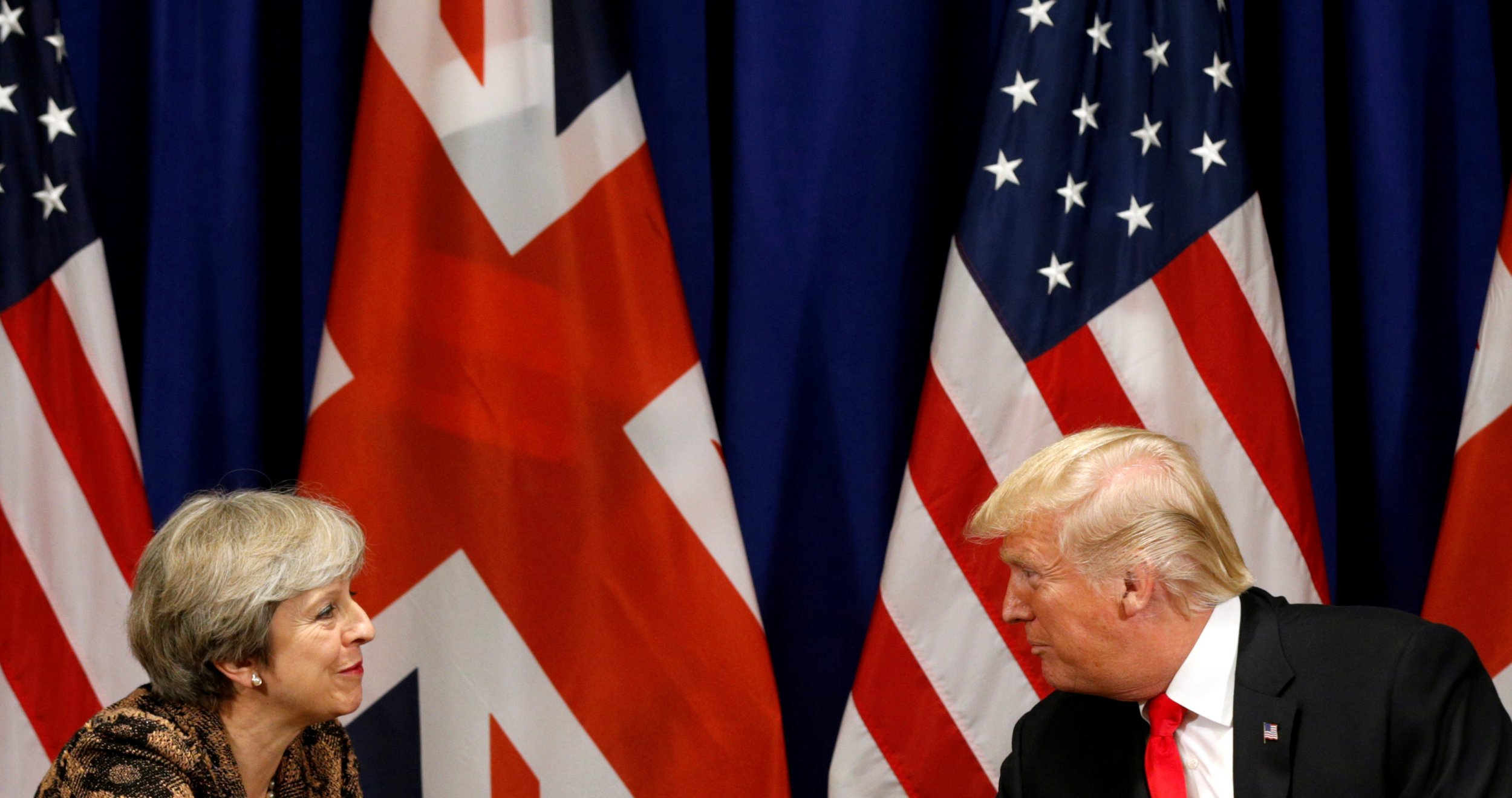 President Donald Trump was quick to hit back at Britain's Prime Minister Theresa May after she criticized his anti-Muslim tweets on Wednesday—but he accidently tweeted his reply to the wrong woman.
"Theresa @theresamay, don't focus on me, focus on the destructive Radical Islamic Terrorism that is taking place within the United Kingdom. We are doing just fine!" Trump wrote on Twitter in response to a statement made against him by the prime minister on Wednesday.
About 20 minutes later, Trump realized he had the wrong Theresa and had instead tweeted at a woman named Theresa Scrivener. Scrivener has sent out a total of nine tweets to her six followers from an account set up in 2009. The account is private and only Scrivener's followers can read the tweets.
Trump deleted the first tweet and wrote a new one using @Theresa_May, the prime minister's real Twitter account with 419,000 followers.
Early Wednesday, Trump retweeted a series of Twitter posts by Jayda Fransen, the deputy leader of Britain First, an anti-Islam, anti-immigration, nationalist political group in the U.K. The group is known for its anti-Islam political stunts, including "invading" mosques and launching "Christian patrols."
One of the posts included a video clip from the Netherlands that claimed to show a Muslim migrant assaulting a young man on crutches. Police in the Netherlands have said the attacker in the video is Dutch, not a Muslim, and not a migrant as Britain First claimed.
Read more: Who is Britain First's Jayda Fransen, the U.K. far-right, anti-Islam leader who Trump retweeted?
"Britain First seeks to divide communities in their use of hateful narratives which pedal lies and stoke tensions," Theresa May said in a statement Wednesday in response to Trump's tweets. "It is wrong for the president to have done this."
Trump's tweets cause "anxiety to law abiding people," May said. "British people overwhelming reject the prejudice rhetoric of the far-right, which is the antithesis of the values that this country represents; decency, tolerance and respect."
But May ruled out canceling Trump's visit to the U.K. early next year, which some British MPs are calling for. British opposition leader Jeremy Corbyn called Trump spreading messages from Britain First "dangerous and a threat to our society."
Trump's message about how the U.S. is doing fine when it comes to terrorism follows the worst mass shooting in American history, which left 59 people dead in early October after a gunman opened fire on a concert in Las Vegas. Later that month a supporter of the so-called Islamic State militant group (ISIS) killed eight people after mowing down pedestrians and cyclists in New York City.
Trump's tweets are not the first time he or members of his family have criticized the U.K.'s handling of terrorism. Throughout the past year the U.K. has been struck by a series of attacks by Islamic extremists, including a bombing in Manchester that killed 22, a knife attack near Britain's Parliament that killed six and another at London Bridge that killed eight. All were claimed by ISIS.
"At least 7 dead and 48 wounded in terror attack and Mayor of London says there is 'no reason to be alarmed!'" Trump chastised London's Mayor Sadiq Khan after the London Bridge attack in June.