Former President Donald Trump was criticized for failing to squelch the Capitol riot, but ahead of the January 6 rally, he requested that the Secretary of Defense pull out all the stops to protect people's First Amendment rights.
Christopher Miller, former acting secretary of defense, defended his response to the Capitol riot before the House Committee on Oversight and Reform. He pushed back on beliefs that there were delays in the deployment of federal resources and told legislators he filled the request he received for National Guard members.
That request came from Washington, D.C., Mayor Muriel Bowser, who Miller said requested unarmed personnel to reinforce local law enforcement. During a meeting with Trump on January 3, Miller told the former president of Bowser's request after Trump asked if anyone had asked for additional support from the National Guard.
"Fill it and do whatever was necessary to protect the demonstrators that were executing their constitutionally protected rights," Miller said Trump told him on January 3.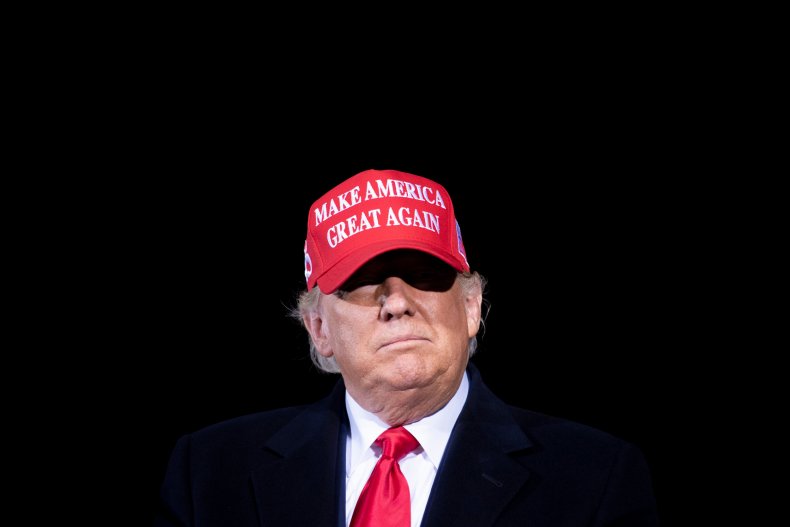 Per Bowser's request, National Guard troops were stationed at 30 traffic control points and subway stations to "demonstrate a law enforcement presence," direct traffic and intervene in disturbances "if required," according to Miller's written testimony. Miller said he intentionally didn't station troops at the Capitol so as not to fuel the narrative that they could be "co-opted" into overthrowing the government.
A Quick Reaction Force was also stationed 12 miles from the city center. It's a move Miller acknowledged was criticized, but defended the choice on the basis that they could be effectively deployed from a location near an airfield by helicopter in the event roads or bridges were blocked.
It took more than three hours for National Guardsmen to be deployed to the Capitol, which frustrated Major General William Walker, commanding general of the District of Columbia National Guard. Walker told Congress in March that he believed deploying the National Guard sooner "would have made a difference" because they could have helped "extend the perimeter and push back the crowd."
Miller pushed back on the belief that the response time was unacceptable and said in his written testimony that anyone with an understanding of military deployments "will recognize how rapid our response was." In response to a line of questioning from Representative Byron Donalds, he said he believed analysts would find it is one of the "most expedient deployments" in National Guard modern history.
While he spoke to Trump ahead of the riot, Miller told the committee he didn't communicate with the former president as the riot unfolded. He said he "didn't need to" because he had the necessary authority and "knew what had to happen."
He did, however, speak with former Vice President Mike Pence, who shared insight as to what was happening from where he was in the Capitol. Pence, Miller said, is not part of the "chain of command" and rejected that the former vice president gave the direction to "clear the Capitol."
When asked if he felt Trump fulfilled his duties as president on January 6, Miller told Congresswoman Carolyn Maloney, the committee's chair, that he believed he did.
"I think the evidence is clear. The president refused to lift a finger to send aid after he incited a violent rebellion against our republic," Maloney said in response. "The president, therefore, betrayed his oath of office and betrayed his constitution of duty."
Newsweek reached out to former President Donald Trump for comment but did not receive a response in time for publication.