Trump Told Kellyanne Conway to Criticize Jones on Fox News and She May Have Violated Federal Law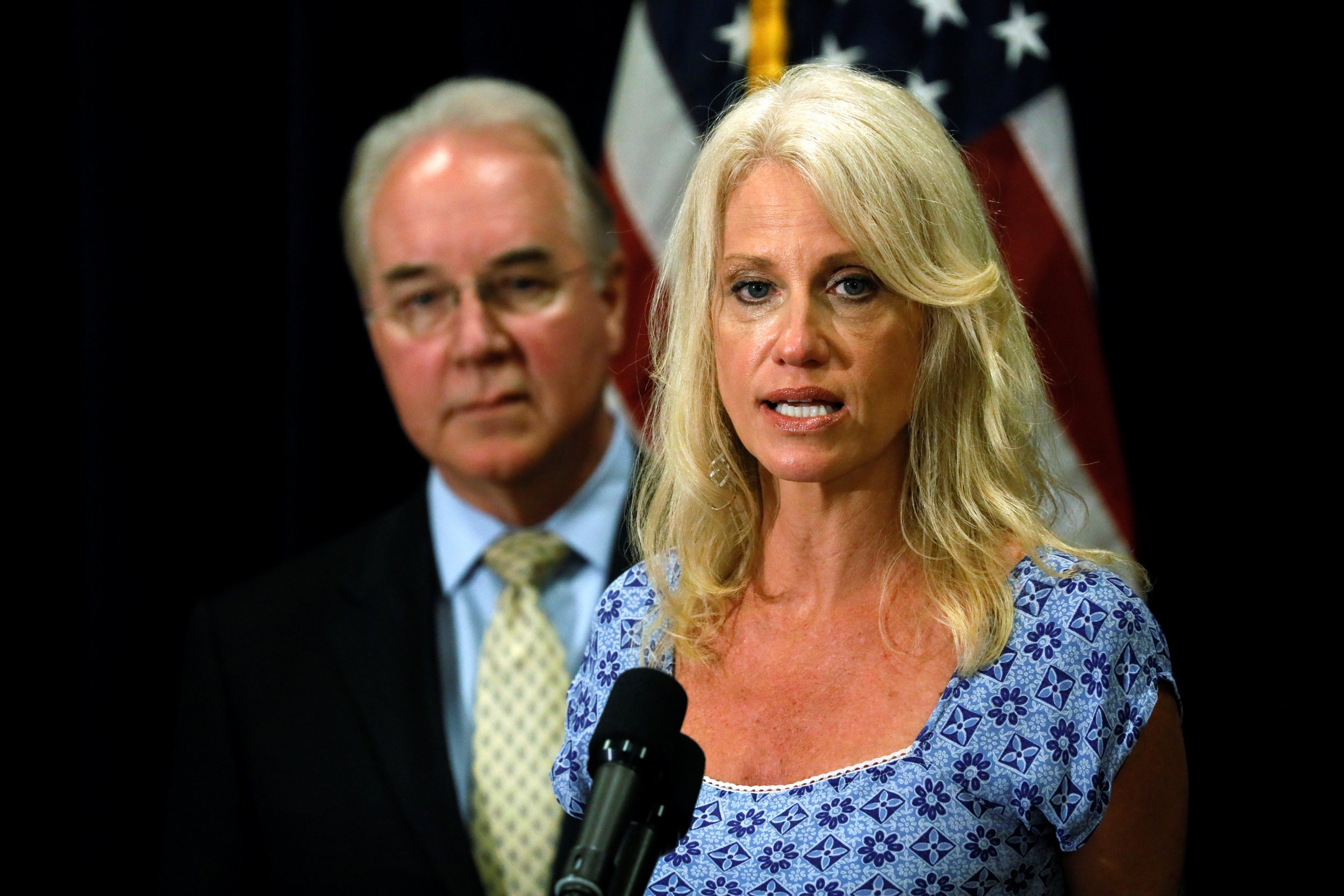 President Donald Trump reportedly gave his counselor Kellyanne Conway personal approval to criticize Alabama Senate candidate Doug Jones on 'Fox and Friends' last week, an appearance that a former White House ethics chief says violated federal law.
Trump put Conway up on television after venting that Jones, a Democrat, has gotten an easy ride in the race because so much media attention has focused on sexual allegations against his opponent Republican Roy Moore, POLITICO reported on Wednesday. Trump, who has not explicitly endorsed Moore, was frustrated that more pressure wasn't being applied on Jones ahead of the December 12 election.
Walter Shaub, who was director of the Office of Government Ethics under former President Barack Obama, highlighted Trump's apparent role in a tweet on Wednesday morning and wrote, "That, my friends, is the very definition of a Hatch Act violation."
The Hatch Act states that employees in the executive branch are prohibited from using their official authority or influence to affect the outcome of an election. Last Wednesday, Shaub filed a complaint with the U.S. Office of Special Counsel, which is responsible for investigating Hatch Act violations, stating that Conway the day prior had appeared in front of the White House in her official capacity advocating against Jones.
On television, Conway said a vote for Jones was also a vote against Trump's tax reform plan.
"I'm telling you that we want the votes in the Senate to get this tax bill through," she said. "I just want everybody to know Doug Jones, nobody ever says his name and they pretend that he's some kind of conservative Democrat in Alabama and he's not."
At the time it was not clear what or who had prompted Conway to criticize Jones, but it was not the first time she may have violated the Hatch Act. Conway early this year offered what amounted to an advertisement on Fox News for the clothing line of the president's daughter, Ivanka Trump.
In a Washington Post op-ed on Monday, Shaub said that Henry Kerner, chief of the Office of Special Counsel, has taken an oath to enforce the Hatch Act and, "His willingness to pursue this slam-dunk case will tell us whether he has any intention of fulfilling that oath."
"If he does seek to hold Conway accountable, his penalty recommendation will tell us how vigorously he intends to go about fulfilling that oath," Shaub wrote. "We should all watch what Kerner does next."