Trump Touts Big Independence Day Parties As States Scrap Parades, Fireworks to Limit COVID-19 Spread
President Donald Trump will hold large Independence Day events on the Fourth of July despite other states scrapping parades and fireworks due to coronavirus pandemic spikes.
Trump will host the second "Salute for America" celebration in Washington D.C. from around 6 p.m. local time today. The Saturday festivities is scheduled to include a speech at the White House South Lawn, a military flyover over Washington, and a fireworks display.
Trump promised a "special evening," which is expected to bring thousands of people to the National Mall. Though the "Salute for America" event is still scheduled for today, The Centers for Disease Control and Prevention (CDC) has warned that this mass gathering is a potential high risk for spreading the coronavirus.
Washington Mayor Muriel Bowser has advised Washington residents to reconsider attending large events but because the celebration is being held on federal property, she does not possess the authority to shut "Salute for America" down.
"Just because someone invites you to a party doesn't mean you have to go," Bowser tweeted on Friday afternoon.
While Trump is set to hold his celebration, many states have canceled their own Independence Day festivities due to COVID-19. The coronavirus have been climbing across 40 states in recent weeks, according to a tally maintained by the Johns Hopkins University.
California Gavin Newsom and llinois Governor J.B. Pritzker have advised their residents to avoid large crowds this weekend. Firework displays across San Francisco, and San Diego were canceled, as Florida and California moved to close down some of their beaches.
The American Legion Post 410 in Lakehills, Texas also recently announced that their parade had been canceled, according to The New York Times.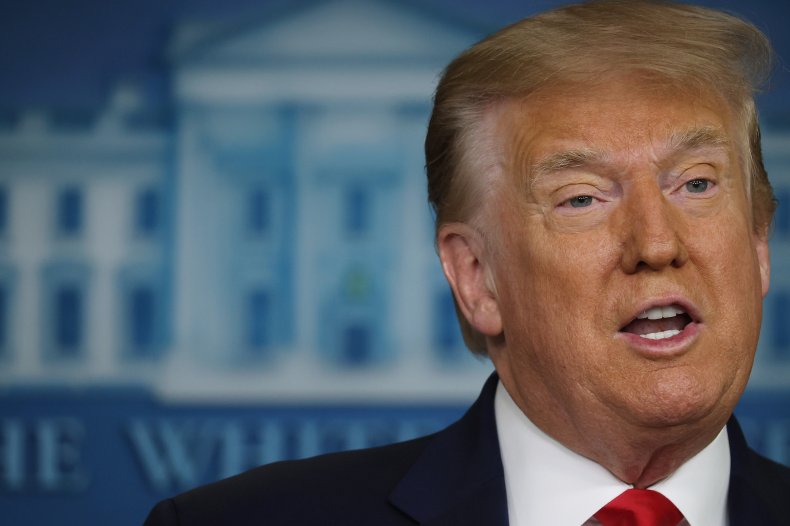 Last night, the Trump traveled to South Dakota for a large fireworks display at Mount Rushmore. South Dakota Governor Kristi Noem didn't order social distancing or mandatory mask use for the event.
When asked if an individual should go to large gathering on Friday, Trump's surgeon general, Jerome Adams told NBC's Today Show that "every single person has to make up their own mind. There are people going to beaches, going to barbecues, going to different environments and they are going to have to look at their individual risk."
"As we talk about Fourth of July and independence, it's important to understand that if we all wear these we will actually have more independence and more freedom because more places will be able to stay open," Adams added. "We'll have less spread of the disease."