Trump Touts COVID Victories in Year-End Video, 'Everybody's Calling to Thank Me' for Vaccines
President Donald Trump celebrated the distribution of COVID-19 vaccines in a nearly five-minute video posted on Twitter Thursday.
In the video, which served as an end-of-year message to Americans on New Year's Eve, the president listed victories at home and abroad that he credited to his administration— from approving a vaccine less than a year after health officials confirmed the existence of the virus in the U.S., to Middle East peace treaties signed in recent months.
Focusing specifically on the virus, Trump said he has received words of thanks regarding early vaccine distributions and said doses of the vaccine will be available to all Americans shortly.
"Thanks to Operation Warp Speed, we developed a vaccine in just nine months. We've already begun a nationwide vaccination program, and we're sending the vaccine all over the world. The world will benefit. We'll benefit. And everybody's calling to thank me," Trump said.
"Our most vulnerable citizens are already receiving the vaccine, and millions of doses are quickly being shipped all across our country. By early next year, the vaccine will be available to every American, and shortly thereafter, it will be delivered worldwide. We will end the pandemic once and for all," he continued.
The president reiterated the success of quickly developing COVID-19 vaccines, two of which the Food and Drug Administration (FDA) approved for emergency use earlier this month. The Centers for Disease Control and Prevention (CDC) recommended health officials offer the vaccine to health care workers and long-term care facility residents first, but additional groups are expected to begin receiving the vaccine early next year.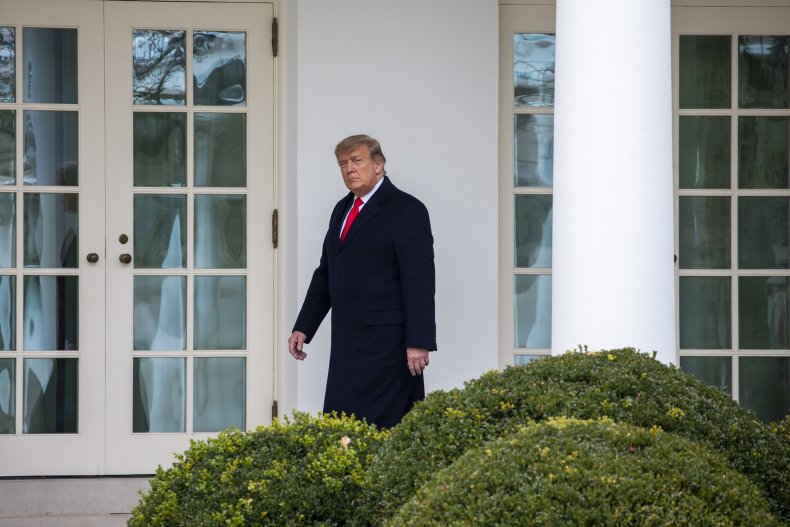 "This is one of the most extraordinary scientific industrial and medical feats in history," Trump said. "We can never let people forget where it came from and how it came."
Though Trump celebrated the vaccines in his video, President-elect Joe Biden struck a different tone when addressing vaccine distribution earlier this week. On Tuesday, Biden said that the distribution of doses was "falling behind, far behind," and a member of his coronavirus task force described the current distribution speed as a "failure" during a Wednesday appearance on CNN's New Day.
According to an analysis published by NBC News earlier this week, it would take almost a decade to provide the number of vaccines needed to bring the pandemic under control in the U.S. based on the current speed of distribution. While Operation Warp Speed officials suggested earlier this month that it might be possible to distribute 20 million doses by the end of December, the NBC News report said only about 2 million Americans had received the vaccine by Tuesday.
Spikes in new infections across the country pushed hospitals into overdrive and caused some morgues to run out of space in states like California, where more than 2 million cases have been reported this year. According to a Johns Hopkins University data tracker, health officials in the U.S. had reported more than 19.9 million cases and more than 344,000 virus-related deaths since the start of the pandemic.
Newsweek reached out to Biden's transition team for comment, but did not receive a response in time for publication.