Trump Touts Newsmax Poll Showing 98.9% of Viewers Saying He Shouldn't Concede to Biden: 'We Must Prevail!'
On Tuesday evening, President Donald Trump shared a poll from the right-leaning political network Newsmax in which nearly 100 percent of respondents said that he should not concede the 2020 national election to his Democratic rival, President-elect Joe Biden.
Trump's tweet read, "Should President Trump concede to Biden? Poll Results: No: 190,593 (98.9%) Yes: 2,181 (1.1%) Total Votes: 192,774. @gregkellyusa @newsmax For the good of our Country we must prevail!"
But while the Newsmax Media CEO Christopher Ruddy said he supported Trump legally challenging the ballot counts in decisive battleground states, he also said he believed that Trump should concede once the states certify their votes.
Since Election Day, Newsmax has increasingly positioned itself as a more-conservative media outlet to the right of Fox News.
Fox News has gained the ire of the Trump administration and conservative viewers after declaring Biden as the winner of Arizona during Election Night and for declaring him as the winner of the entire election, contradicting Trump's claims that he could still win the election by contesting allegedly fraudulent ballots.
Since then, Trump, his surrogates and conservatives on social media have all publicly railed against Fox News and suggested that others begin watching Newsmax instead. From November 7 to November 12, Trump himself shared several tweets of conservative Twitter users who said they had ditched Fox News for Newsmax.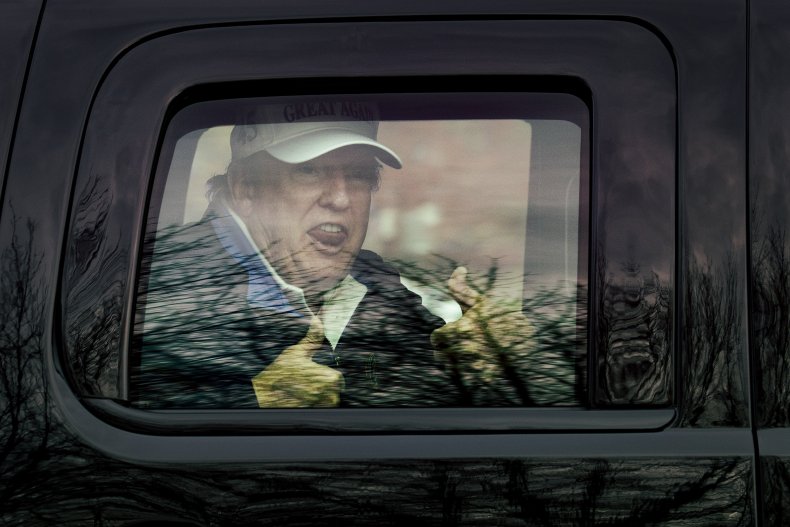 Fox has gained even greater ire from right-wing viewers as Tucker Carlson and Laura Ingraham both recently said that Trump's legal challenges are unlikely to alter the outcome of the election.
On Saturday, Sidney Powell a former attorney with Trump's re-election campaign, appeared on the network, claiming she had evidence that 7 million votes were fraudulently cast for Biden's benefit. She also accused Georgia's Republican Governor Brian Kemp and its Secretary of State Brad Raffensperger of accepting bribes to participate in the alleged vote-switching scheme.
The campaign has since disavowed Powell's involvement on their legal team.
In an interview with The New Yorker, Newsmax Media CEO Christopher Ruddy defended Newsmax's editorial decision to support the president in pursuing legal action.
"I think that the questioning of ballots, and taking that to court, is just as reasonable as when Al Gore did it in the 2000 election," he said.
"I think the mail-in ballots opened up potential for voter fraud and manipulation beyond what we've seen in previous years. And that's, I think, the crux of the problem, and why Republicans feel this election was 'stolen,'" he added.
Nevertheless, he said he felt Trump should concede whenever each state in contention finally certified its election results. He also said that he doesn't believe that Trump should try and overturn the Electoral College by influencing electors to choose him instead of Biden.
The week after the election, Newsmax's app also became one of the top three free downloadable apps in the Apple iOS App Store. Though Apple doesn't release download metrics, Newsmax claimed its app had over half a million downloads following the election.
Newsweek contacted the Trump campaign for comment.