Donald Trump Claimed Apartment Was Three Times Its Actual Size To Increase Value: NY AG
New York Attorney General Letitia James has accused former President Donald Trump of falsely claiming his luxury apartment was nearly three times its actual size in order to massively inflate its valuation.
The details involving the Trump Tower Triplex were unveiled by James during an update on the investigation into claims the Trump Organization fraudulently valued multiple assets to achieve economic benefits such as bigger bank loans.
In a statement, James gave an example of how Trump allegedly valued his triplex apartment at $327 million in 2015 and 2016 financial statements, based on claims it was 30,000 square feet in size.
However, the actual size of Trump's triplex apartment was 10,996 square feet.
In 2017, Trump's financial statement changed the value of the property yet again, stating it was worth $116.8 million and for the first time revealing it was only 10,996.39 square feet in size.
As noted by James' office, longtime Trump Organization CFO Allen Weisselberg previously testified to them that the value of Trump's apartment had been overstated by "give or take" $200 million.
James' office also states that Trump himself publicly claimed his triplex apartment in Trump Tower was 30,000 square feet in size or larger, as evidenced in a 2017 article for Forbes magazine entitled "Donald Trump Has Been Lying About The Size Of His Penthouse."
The article questions whether the apartment was actually 30,000 square feet while citing public records. Forbes concludes that while the Manhattan property is a "massive residence," it is "much smaller than what Trump claims to own."
In 2014, Trump also valued his Aberdeenshire golf club in Scotland at $435 million. However, this valuation was said to have arrived on the assumption Trump had the right to build 2,500 luxury homes on the property, despite only approval to build fewer than 1,500 holiday apartments and golf villas.
The Trump Organization is also accused of inflating the value of the 212-acre property Seven Springs in Westchester County in a similar way.
In 2004, the company valued the property, which it purchased in 1995, at $80 million. Three years later, it was valued at $200 million, with its reported value rising again to $291 million in 2012.
The $291 million valuation was mainly based on a proposed plan to build nine luxurious homes on the property worth a supposed $161 million of profit.
In 2016, an independent valuation concluded the estate was worth $56 million. After this, Trump changed his financial statement to hide what would have been an 80 percent drop in the properties' valuation by moving the Seven Springs to a catch-all category where no asset was itemized.
In 2015, Trump is also alleged to have claimed the 40 Wall Street building was worth $735 million while trying to refinance a loan on the property. This is despite the Capitol One lender, which had performed its own valuation in November 2014, determining that 40 Wall Street was worth $257 million.
The details emerged as James announced her office had filed a motion for a court order enforcing testimonial subpoenas from Trump, as well as two of his children Donald Trump Jr. and Ivanka Trump.
The move follows a motion filed by the Trump family earlier in January to try to stop James' office from interviewing all three after they were subpoenaed as part of the civil inquiry.
James said each of the individuals was "directly involved in one or more transactions" under review by the investigation.
"For more than two years, the Trump Organization has used delay tactics and litigation in an attempt to thwart a legitimate investigation into its financial dealings," James said.
"Thus far in our investigation, we have uncovered significant evidence that suggests Donald J. Trump and the Trump Organization falsely and fraudulently valued multiple assets and misrepresented those values to financial institutions for economic benefit.
"The Trumps must comply with our lawful subpoenas for documents and testimony because no one in this country can pick and choose if and how the law applies to them. We will not be deterred in our efforts to continue this investigation and ensure that no one is above the law."
In a statement to Newsweek, a spokesperson for the Trump Organization said: "The only one misleading the public is Letitia James.
"She defrauded New Yorkers by basing her entire candidacy on a promise to get Trump at all costs without having seen a shred of evidence and in violation of every conceivable ethical rule. Three years later she is now faced with the stark reality that she has no case.
"So, in response to Trump suing her and filing multiple ethical complaints, and on the heels of her failed governor's race, she has no choice but to mislead the public yet again by misrepresenting the facts and ignoring her own inflammatory comments. Her allegations are baseless and will be vigorously defended."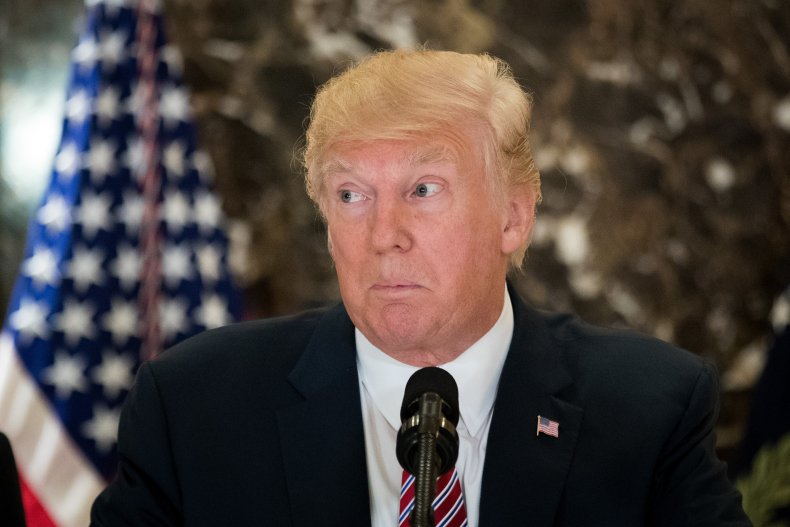 Update: 01/19/2021: This article has been updated with comment from the Trump Organization.