Trump Tower Is Stopping People From Accessing Public Spaces, According To New Report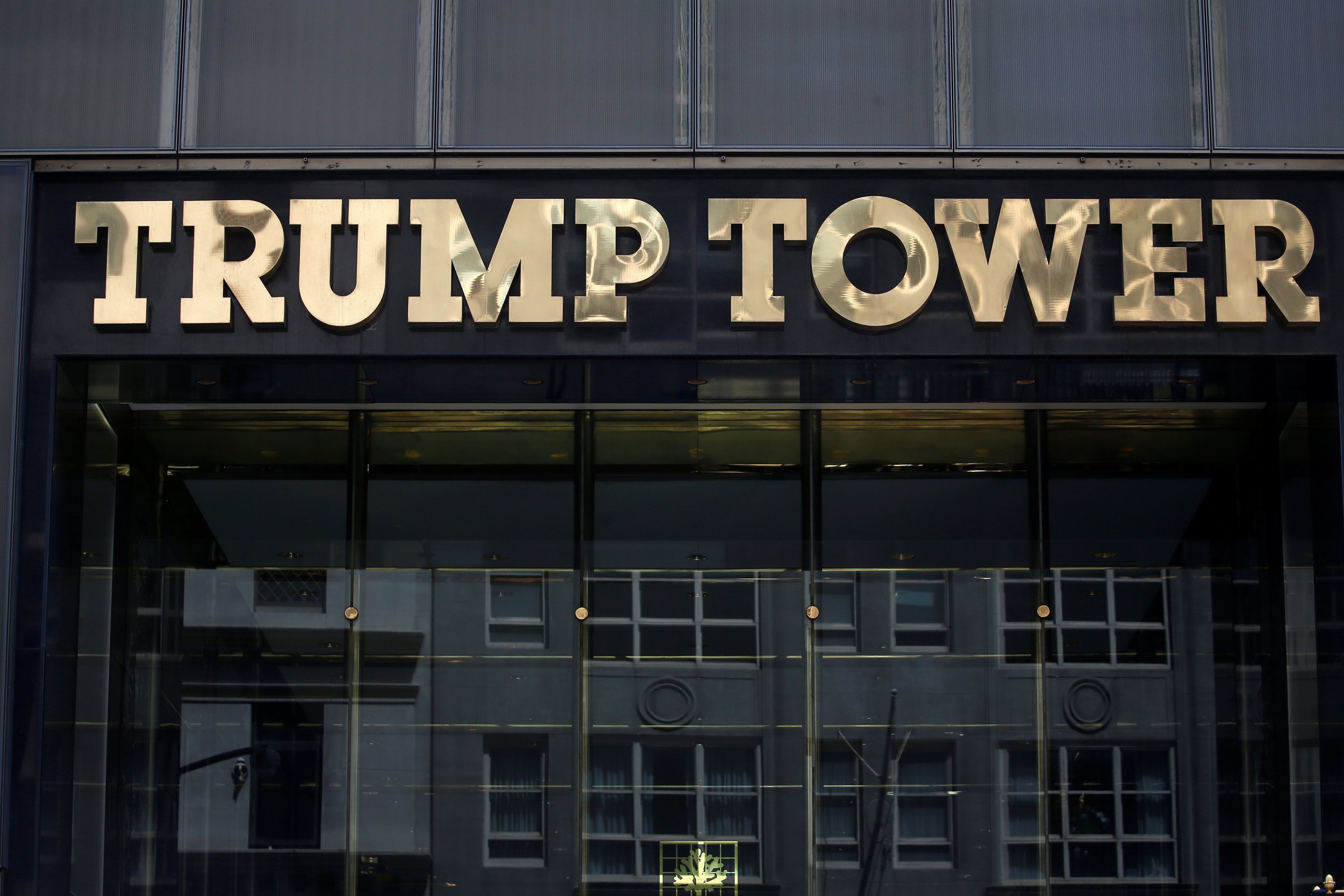 Trump isn't holding up his part of the deal.
The president's gilded New York luxury building, Trump Tower, has blocked off public space the real estate mogul agreed to provide in exchange for the city allowing him to tack on extra stories to his property, shows a new audit by the city's comptroller.
Inside the Fifth Avenue high-rise, a public seating area is blocked off by a metal barricade, 16 of the 21 outdoor tables were fenced off, the fountain wasn't working, and signs required by the city were not on display, Pix 11 News reported.
Under New York City zoning code, developers are given permission to add more floors or density than the current zoning allows as long as they include space that can be utilized by the public, an agreement known as publicly owned private space.
In the late 1970s, Trump agreed to add restrooms, two upper-level public gardens, and an atrium with a 22-foot long stone bench so he could build 20 more floors onto the-then 38-story building.
But like many other high-end buildings in the city whose developers make this deal, the amenities eventually fall into disrepair or end up being inaccessible to the public.
In 2015, Trump was fined $10,000 after his lawyers didn't turn up for a court hearing on the disappearance of the atrium bench and the sales counter that had replaced it.
The Department of Buildings is in charge of making sure the public space remains public, but enforcement has been lax, according to the city's top investigator.
"The Buildings Department is totally asleep at the switch," Scott Stringer told PIX11 News. "They're not enforcing the agreement. They're not enforcing the law. Shame on them."
He added that the president's disregard for the public space is part of a larger problem.
"You can talk about Trump all you want. But if he's getting away with this deal, and everyone else is getting away with this deal, then what was the point of making the deal in the first place?"
To tackle the problem, City Council passed legislation this month that hits property owners with fines up to $10,000 for not providing public spaces.