Viral 'Crime Infested' Trump Tower Thread Details Convicted Criminals, Russian Mobster Tenants Over The Years
A now-viral Twitter thread gives a floor-by-floor historical breakdown of convicted and alleged criminals who either rented, owned or hid from law enforcement in Trump's New York City towers.
Beginning with former 2016 Trump campaign chairman Paul Manafort, Twitter user @Zeddary, laid out more than a dozen mobsters, money launderers and tax evaders who have called President Donald Trump's 5th and 1st Avenue namesake towers home over the past several decades. The thread, which has acquired more than 21,000 likes, reveals the extensive list of convicted executives who stayed in Trump Tower as juxtaposition against a "rich and white" U.S. businessman labeling places such as Baltimore and Atlanta "crime infested."
"Trump himself could well be facing 12 felonies or more the second he leaves office," wrote 'Zeddy,' the thread author. "Nothing is more 'crime-infested' than Trumpworld. His properties, his charity, his business, his 'university,' his friends, his campaign, his inauguration, his White House, his family."
The largest subgroup of shady tenants who either previously or currently stay in Trump Tower are tied to the Russian mafia including Vadim Trincher, David Bogatin and Vyacheslav Ivankov. As the "Zeddy" Twitter thread lays out, several of these Russian mob figures including Ivankov even went on the lam inside Trump World Tower as the FBI conducted worldwide manhunts.
The Russian mafia godfather, Ivankov, was shot dead outside of a Moscow restaurant in 2009. Another former tenant who paid Trump $180,000 in annual rent, Sheldon Weinberg, even tried disappearing before being caught on the TV show Unsolved Mysteries and serving 16 years in prison.
Several of the individuals who purchased or rented apartments in Trump Tower on 5th Avenue, including billionaire Ernest Garcia II and Melvin Cooper, moved into said properties after they were convicted, served time and were released from prison.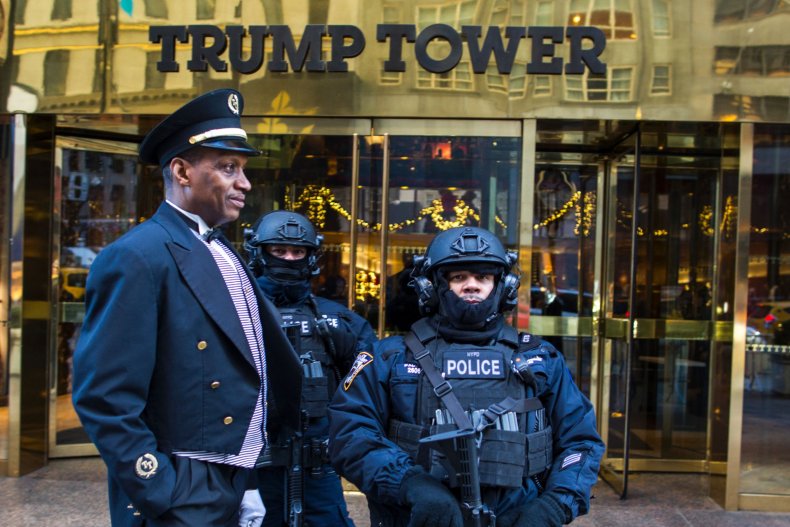 The thread brings to light the well-documented history of Trump's construction projects in New York, Atlantic City and his 2016 attempts to develop a Trump Tower Moscow project. It cites a range of publications including The Village Voice and ABC News who have extensively covered the wide array of shady business elite who stayed in Trump properties.
Even a fake or inflated number of floors in Trump's iconic black-and-gold skyscraper on 5th Avenue has been of much debate in the elevator shaft for decades. Trump reportedly told a model maker in the late 1970s he was concerned his namesake building was "a little small" in comparison to the nearby General Motors building, according to The New York Times.
Several cocaine traffickers and criminals tied to the Lucchese, Gambino and Colombo crime families either rented or hid out in one of Trump's towers, with several of them throwing loud and large parties that annoyed neighbors, the thread notes. Ironically, many of these same organized crime figures were involved in investigations prosecuted by Trump's now-lawyer Rudy Giuliani, who was then-U.S. Attorney for the Southern District of New York.
Despite the laundry list of convicted criminals, which includes even Trump's most recent associates such as attorney Michael Cohen, the thread author said he had to cut himself short of adding even more. "I could keep this up," Zeddy wrote. "I even limited myself to just one of his properties. I haven't touched Epstein treating Mar a Lago as a hunting ground, or R Kelly holding women at Trump Tower in Chicago. Or Ivanka's Baku escapades. Or the 6 other Trump advisors facing federal sentences rn."
Zeddy also noted Bloomberg News reporter Zeke Faux and Max Abelson's reporting on criminal activities and tenants within The Trump Building on Wall Street in lower Manhattan.
Correction: A previous version of this article inaccurately tied art dealer Hillel "Helly" Nahmad to a series of unrelated convicted criminals who have connections to Trump Tower. Nahmad only plead guilty to a single federal gambling charge in 2014 and has zero ties to Russian organized crime as this article incorrectly implied.