Trump Tower Is On Fire, New York Authorities Confirm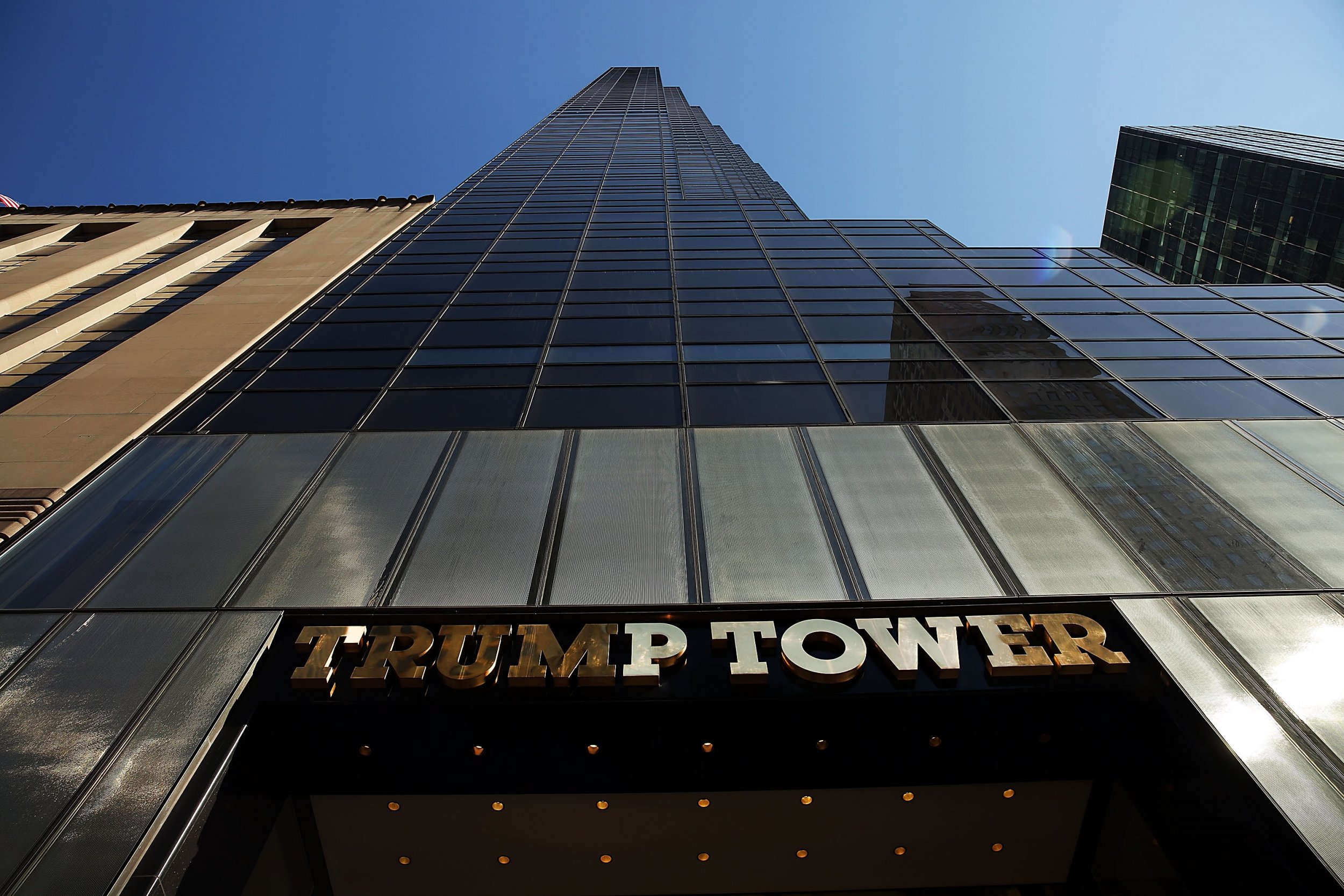 More than 100 firefighters have responded to a call from Trump Tower, where a blaze has broken out in the New York building.
Two people have been injured as a result of the fire, although it is not yet known whether the victims were firefighters or members of the public.
Footage from the scene shows smoke billowing from the roof of the 58-storey building and firefighters tackling the problem on the top of the building, with initial reports suggesting the blaze was caused by an electrical issue.
The president's son Eric Trump tweeted on Monday: "There was a small electrical fire in a cooling tower on the roof of Trump Tower. The New York Fire Department was here within minutes and did an incredible job. The men and women of the #FDNY are true heroes and deserve our most sincere thanks and praise!"
The president, who has a penthouse residence in the tower, as well as business offices there, is not believed to be at the midtown, Manhattan tower block at this time.
Numerous fire engines responded to the early morning call at the Fifth Avenue building, with one picture showing more than a dozen vehicles attending the incident.
The president has yet to comment on the fire in Trump Tower, where he lived with his wife Melania and their son Barron, until moving into the White House at the beginning of 2017.
The blaze reportedly broke out at around 6.58am on Monday, NBC4 New York reported, and appears to have affacted the top of the building, which would put the blaze close to Trump's own penthouse residence and several floors about the headquarters of The Trump Organization. Authorities reported the blaze was contained by 7.40am.
The Fifth Avenue building has hit the headlines since Trump took office over the amount spent on security for the president's trips to the tower and his time living there prior to moving into the White House.