Trump Tower Fire Death Update: Trump Lobbied Against Proposal to Make Sprinklers Mandatory
President Donald Trump previously lobbied against a proposed bill requiring high-rise buildings, like Trump Tower, to install life-saving sprinkler systems. A fire in his 5th Avenue building Saturday, with no sprinklers present, left one person dead and multiple firefighters injured.
Then one of New York's most prominent real estate developers, Trump in 1999 rang city officials to argue against proposed legislation that would have required high-rise landlords to install the systems following fatal high-rise fires in Brooklyn and Manhattan.
The December 1998 blazes killed nine people, including seven firemen.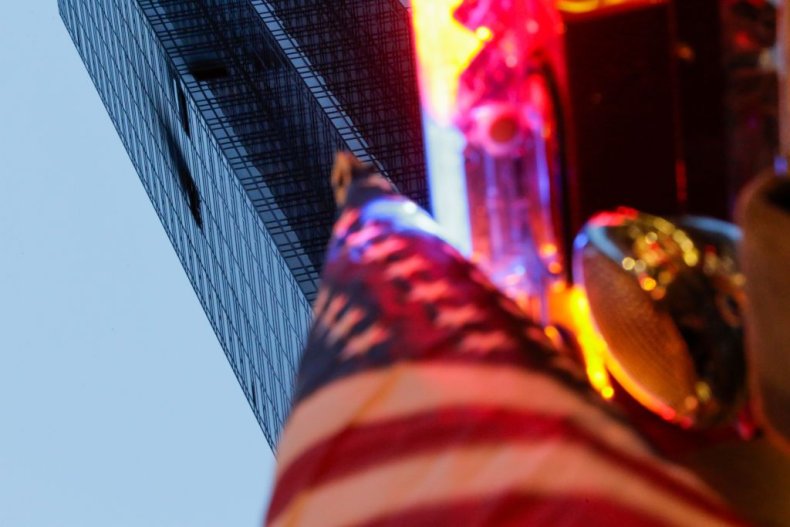 According to a 1999 New York Post report, Trump was the most prominent member of a powerful real estate lobby opposed to reform, and complained he couldn't afford to install sprinklers. At $4 per square foot, he argued that the sprinklers were too expensive to install in an entire building.
The Mayor Rudolph Giuliani era bill was eventually altered to exclude older buildings such as Trump Tower (built in 1979 and opened in 1983), or buildings for which permits had already been submitted, such as Trump's 72-floor tower opposite the UN building in New York, Trump World Tower.
Under the bill, signed into law in March 1999, all new high-rise residential buildings were required to install sprinklers and developers were obliged to install sprinklers when existing high-rise buildings undergo renovations.
Trump told the New York Times that he had modified his views and would install sprinklers in Trump World Tower residential units at the cost of $3 million because it made people feel safer.
Last night's blaze tore through part of the 50th floor of the 5th Avenue Trump Tower.
"We found fire on the 50th floor of the building. The apartment was entirely on fire. Members pushed in heroically, they were knocking down the fire and found one occupant of the apartment," Daniel Nigro, Commissioner of the New York City Fire Department, said.
That resident, a 67 year-old man, was found by firefighters passed out from fume inhalation, and later died in hospital. Seven firefighters were also injured in the blaze.
"This was a very difficult fire. As you can imagine, the apartment is quite large, we are 50 stories up," Nigro said.